D.J. White on NBA future: 'I've got a couple options'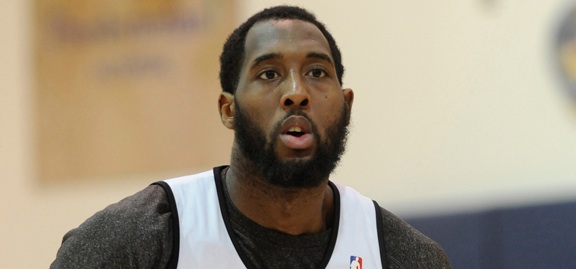 INDIANAPOLIS — D.J. White was in a good professional situation last year. While he didn't get nearly as much playing time as he did in Charlotte, White got a chance to learn under veteran forward Kevin Garnett with the Celtics.
The former Indiana forward was sent to the Nets with Garnett and Paul Pierce in a blockbuster trade that was finalized on July 12, but White was released on July 18. The move saved Brooklyn nearly $4 million in luxury taxes, according to reports.
White remains a free agent, but is confident his NBA career will continue.
"I'm just sitting, waiting around," White said Thursday night while playing in a Pro Am alumni game at Cardinal Ritter High School. "I'm talking to a couple people, I have a couple options. I think you guys will be hearing something in the next three weeks, hopefully."
White said Thursday was his first trip back to Indiana since the NBA season ended. He moved back down south to Atlanta, so he doesn't get back to the Midwest all that often. White hasn't trained with former Indiana teammate and close friend Eric Gordon this summer.
But even though he hasn't been in the area, White still followed Indiana's basketball season closely.
"No. 1 seed, what can you say?," White said. "They had a great season. I know everybody wanted them to finish as national champs, and it's unfortunate that they didn't, but those guys did a great job of bringing the program back to where it is. Those guys will always be remembered for what they did."
Filed to: D.J. White