Collin's story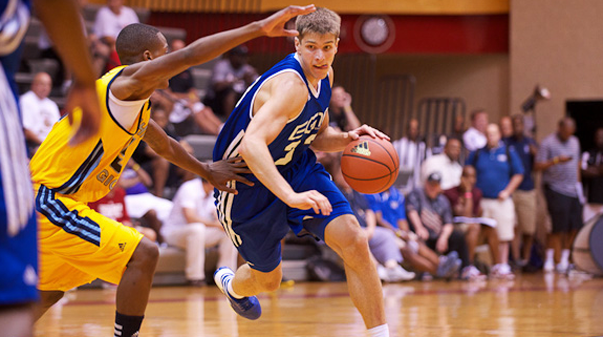 Ticket to the floor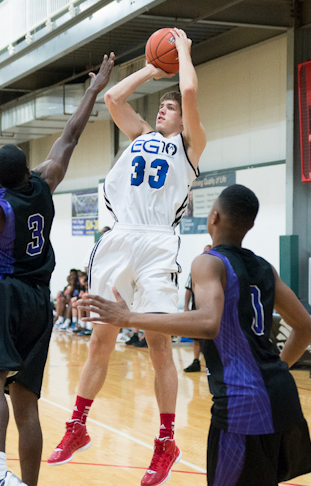 Hartman and Davis were in Bloomington last week for their two-day freshman orientation. When the two were done with the day's responsibilities and had some free time, they checked in to Cook Hall for a late-night shootaround. It didn't take long for them to find the gym where they plan to spend most of their time in the coming months and years.
Crean always talks about '365 days a year' players that have changed the Indiana culture, and Hartman hopes to be one of them. Like Will Sheehey and Victor Oladipo before him, Hartman will begin his Indiana career with plenty to prove and a sizable chip squarely on his shoulder.
"All it takes is an open gym," Hartman says. "You just get in there and work every day. Hard work pays off, and I'm comfortable with my work ethic and I'm comfortable in it."
"It's been well-documented what the guys that are having the most success at IU are doing and why they are successful," Fagan says. "Collin fully understands, 'For me to be successful when I get there, this is what I need to do and this is what I need to bring to the table.' He's a smart kid, so he understands that. IU has such a great culture in place right now that he's going to be able to walk in right away without any question of what he needs to do to be successful."
For Hartman to get playing time in his freshman season, he will have to shoot the ball well from the perimeter. The Hoosiers lost guards Jordan Hulls and Victor Oladipo and forward Christian Watford, three guys that combined for 170 of Indiana's 257 3-point field goals last season. Remy Abell (16 3's) and Maurice Creek (10) are also gone.
Hartman played both inside and out at Cathedral, but he feels plenty comfortable moving to the perimeter on a more regular basis.
"I think that's going to be one of my main tickets to the floor, being able to come in and knock down shots and play defense," Hartman says. "Starting from my freshman year, I shot a lot so I made a lot of shots. But the coaching staff was really dedicated to getting us better. They would stay and help us get up shots whenever we asked, and that really helped me move along. I think the accessibility of Cook Hall will help me only get better."
Hartman was a bit of a streaky shooter both in high school and AAU, but unlimited access to a gym should help him grow more consistent. So, too, will the opportunity to focus on his jump shot instead of having to worry about playing in the paint.
"The obvious answer is Collin's ability to shoot the ball," Fagan says of how Hartman can impact the program immediately. "That certainly is an unquestioned part of his game. As Collin continues to get up reps at a high rate over the offseason, I think he can be a guy to come help fill that void. The other thing that Collin brings, he was one of the best passers on the team. He was our best rebounder, he also just understands how to guard. He has no problem communicating on the floor. He's a confident kid and a smart kid, so he knows where other people are supposed to be on the floor.
"All those extra intangibles are things that he'll be able to bring to help him getting on the floor quickly."
Hartman's already been through a great deal without even putting on an Indiana uniform. His stock rose before he ever really did anything, and it sunk when he failed to live up to such lofty statistical expectations.
Now, Hartman is ready to put all of that in the past, prepared to step on the floor and show what he can do instead of hearing what he can't.
"I think a lot of people will eat their words and be pleasantly surprised," Compton says.
Filed to: