Collin's story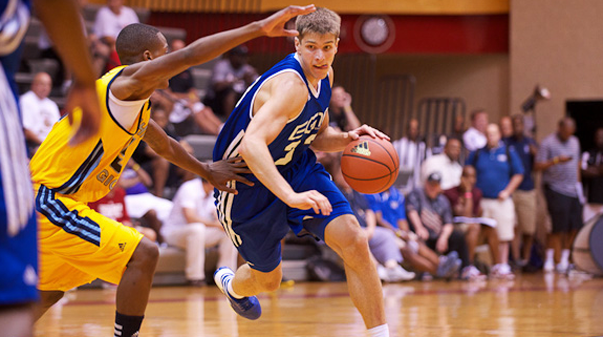 The move to Indy
Prior to his family's move to Indianapolis, Hartman's parents got divorced. His father stayed in Nebraska, while Collin, Zach and Melissa moved to Indy's southside to live with Nelson and his family.
"We lived there with my aunt and uncle until my mom got on her feet," Hartman says.
Hartman's relationship with his father has never been good since the divorce. He says he's lucky if he sees his father once a year now.
"It's complicated," he says.
Melissa remarried after the move to Indianapolis, and Collin and Zach gained two step siblings. Hartman's stepfather went to Brebuef High School in Indianapolis, and he liked the idea of a small Catholic school for his children and stepchildren.
"I didn't really have a choice because my mom was on board with it," Collin said of going to Cathedral. "She told me if I didn't like it my freshman year, that I could transfer out. So I went my freshman year and obviously enjoyed it enough to stay there."
"When we realized that the four kids could be in the same school and never see each other, that was just odd for me," Compton says. "I always thought that he had the opportunity and capability to excel in basketball, and I thought Cathedral would help keep him more centered."
Filed to: