Film Session: Trouble defending the 3-ball
After Indiana's loss to Wisconsin on Saturday, Tom Crean took to Twitter.
"We didn't take advantage of some opportunities today," he wrote. "To[o] many costly turnovers and over helping. We gave up to[o] many 3's because of it. In the last 10 games we have held the opponents to 29% from 3. Today we overhelped on drives and it caught us. We will get that corrected."
Victor Olapido also told reporters Sunday that "little things like communication" needed to be corrected after watching the film from the Hoosiers' loss to Wisconsin.
With this in mind, a look at four 3-point attempts from the Badgers where the aforementioned comments told the tale on Indiana's defense in the latest edition of Film Session:
I. Off an Indiana turnover, Frank Kaminsky sets a ball screen for Ben Brust: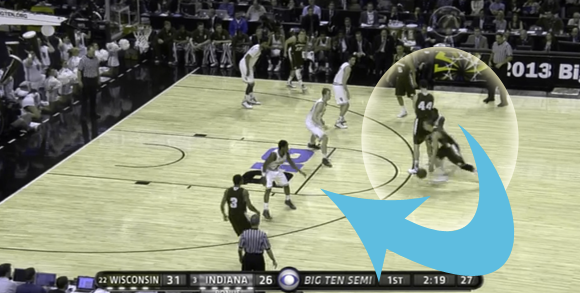 Cody Zeller, who didn't come up to the perimeter with Kamisky, gets a body in front of Brust with Yogi Ferrell helping: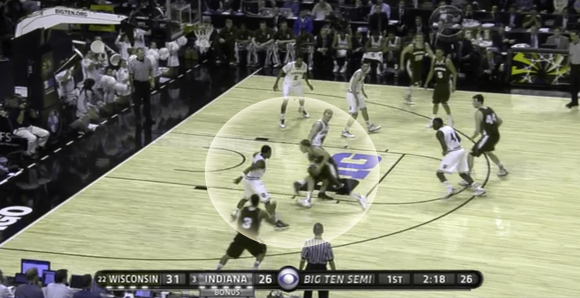 With Zeller cutting Brust off and him unable to get a shot up, Oladipo makes the curious decision to overhelp on the drive and comes down into the lane: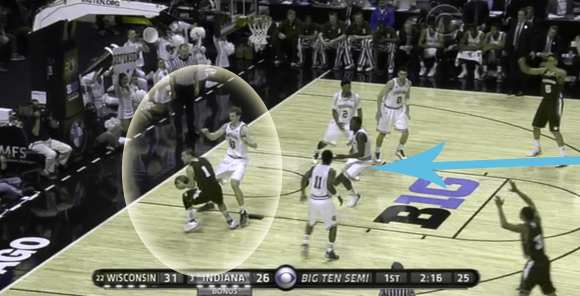 With Oladipo now double-teaming Brust, Kaminsky is wide open up top: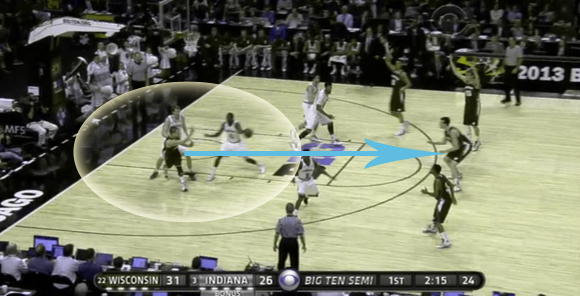 With no one closing out or helping, Kaminsky gets a wide open 3-point attempt: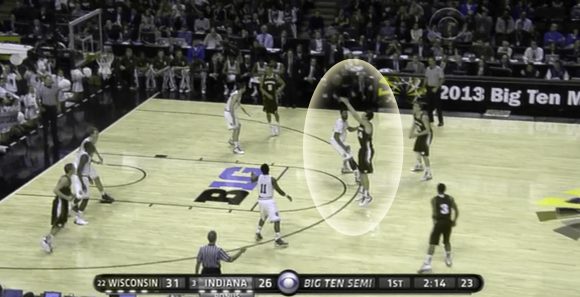 He actually missed the shot, but this was some serious overhelping from Oladipo, and it allowed for a clean open look for Wisconsin.
Video:
Filed to: Wisconsin Badgers