Film Session: Trouble defending the 3-ball
II. Brust comes streaking down the court, and Ferrell is calling for someone to pick up Traevon Jackson on the left wing: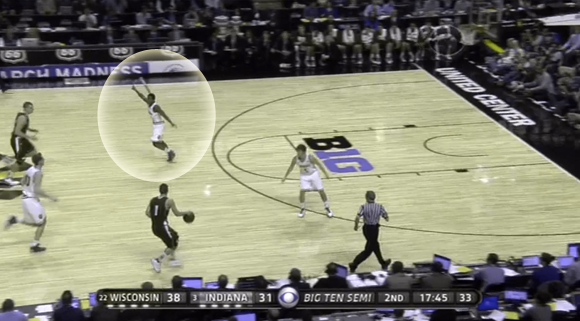 With Brust contained, Oladipo and Ferrell sit under the perimeter waiting for Wisconsin to come down the court. Ryan Evans — whom Oladipo was marking during this stretch — comes into the frame on the opposite side of the court and Brust looks to pass it to him: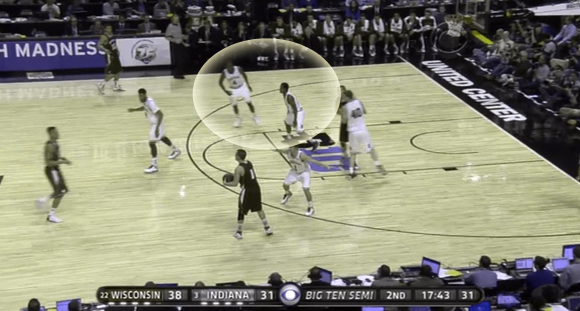 Ferrell floats back out to get closer to Jackson and Oladipo doesn't close out or come to guard Evans. This appears to be a bit of miscommunication from the Hoosier D here, and it led to another mostly open 3-point attempt for the Badgers out of the hands of Evans: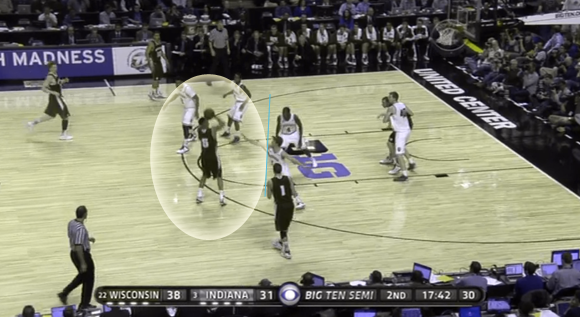 It's actually another miss. (Evans was 2-of-23 on 3-pointers heading into this game on the season.) But it's also another poor defensive effort from the Hoosiers.
Video:
Filed to: Wisconsin Badgers