Film Session: Trouble defending the 3-ball
IV. After an offensive rebound by Kaminsky gives the Badgers another crack at a score, he comes to set a ball screen for Jackson. But Jackson ends up going the other way and gets a step on Jordan Hulls: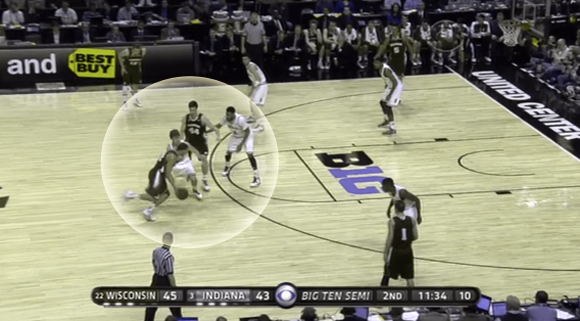 Jackson gets to the lane as Jeremy Hollwell comes out of the left corner — where he'd been guarding Evans — to help and stop the score at the rim. Sheehey also comes off the left wing with similar intentions, but as Hollowell stops Jackson, he kicks out to Evans and Sheehey re-directs course to the corner: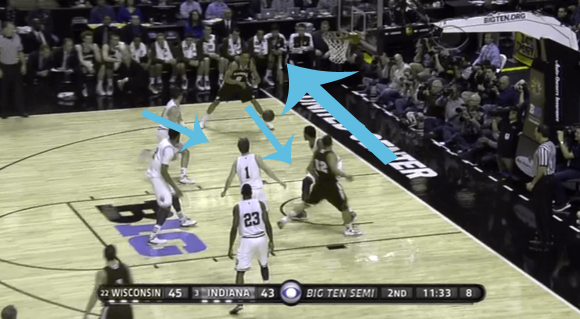 From there, Evans passes to an open Dekker on the left wing. Hollowell has too long a closeout and Dekker connects: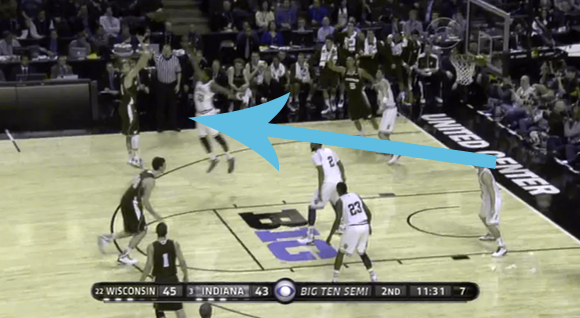 Another bit of overhelping on a drive leading to an open 3-ball for the Badgers.
Video:
Filed to: Wisconsin Badgers