Film Session: Minnesota's run
III. Andre Ingram curls around a screen as Coleman looks to deliver the pass: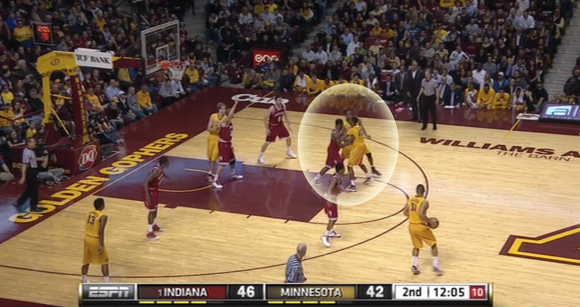 Ingram passes back to Coleman, and there are just seven second left on the shot clock: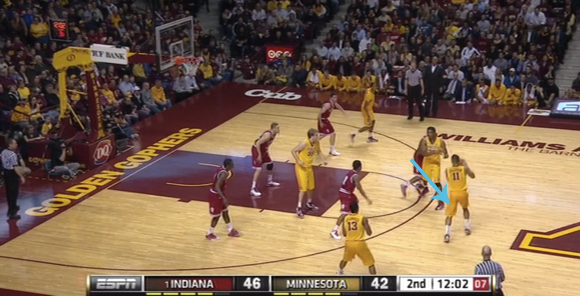 Coleman makes a move on Abell and Derek Elston comes over to stop the ball: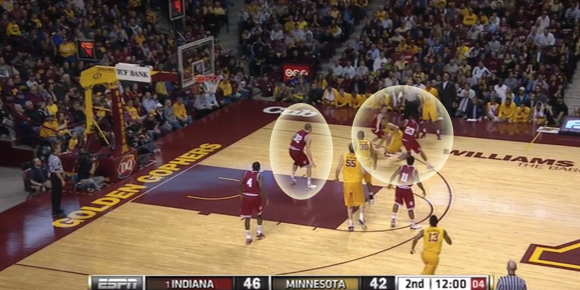 As Coleman shot goes up, Victor Oladipo gets a body on Ingram. Eliason is in front of Yogi Ferrell: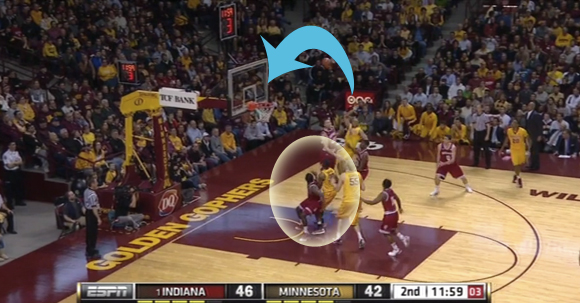 Ferrell isn't in a bad position for the rebound per se here; a desperation one-hander from the other side of the court often caroms off the rim longer on the opposite of the court, which Ferrell could chase down faster than Eliason. But Coleman's shot hits the front of the rim and angles immediately down into Eliason's hands: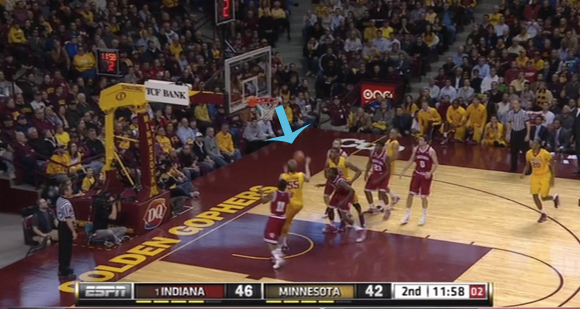 From there, it's an easy score: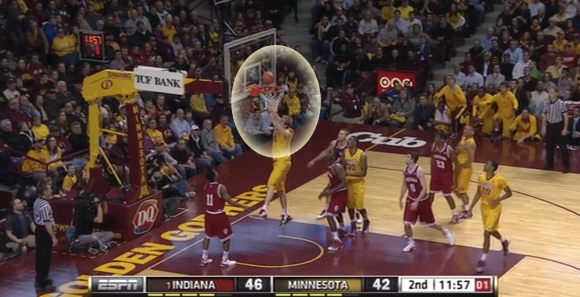 As has been well-documented at this point, Minnesota did a great job on the offensive boards Tuesday night. But plays like this, where Indiana forced Minnesota into a tough shot after 30-plus seconds of good D only to see them get a fortuitous bounce off the rim and score, also reminds you it was just that kind of night for the Golden Gophers.
Video:
Filed to: Minnesota Golden Gophers