Film Session: Minnesota's run
II. On Minnesota's next possession, Eliason sets a ball screen for Ahanmisi: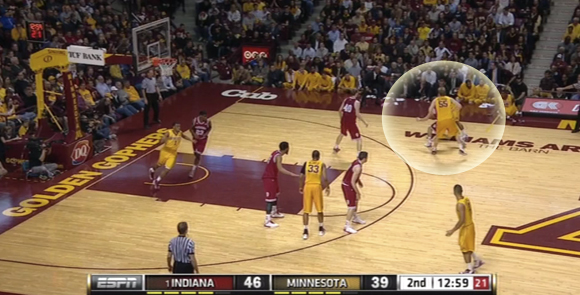 He ends up not taking it and heads down to the corner. As he attempts to pass the ball to Eliason, Hulls tips the ball in the air and Will Sheehey, sensing a ball up for grabs, makes a move to the action: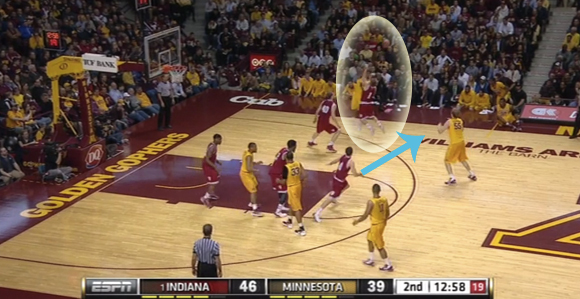 But Ahanmisi recovers it and taps it to Eliason. Sheehey, who had started to head down the court, must stop and retreat back to defense: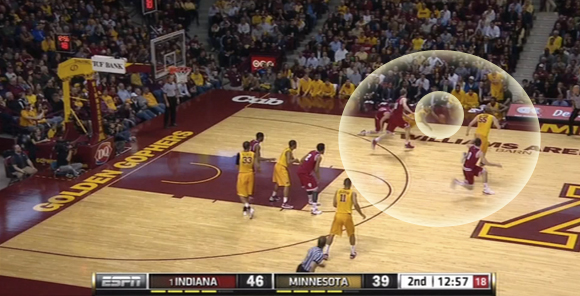 With Indiana's defense out of balance, Eliason fires it over to Coleman on the left wing: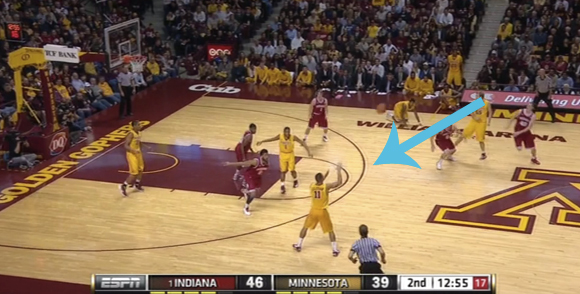 Coleman passes down to Williams Jr., and with Hulls, Sheehey and Zeller all under the top of the key and in the middle of the lane, this leaves Ahanmisi open on the right wing: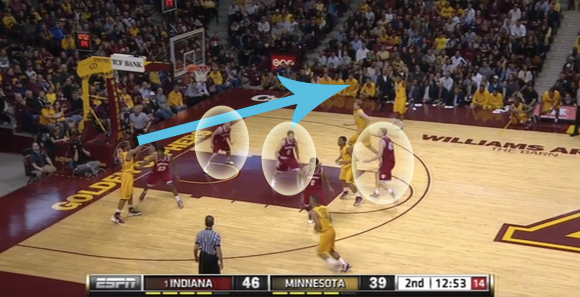 Zeller is able to close out on him: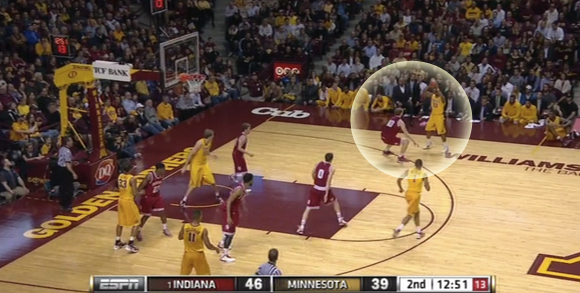 But this leaves some mismatches down low. Eliason is now posting up Hulls. The smaller Remy Abell now has Williams Jr. calling for the ball on him. The ball is swung up top to Coleman and he sees Eliason: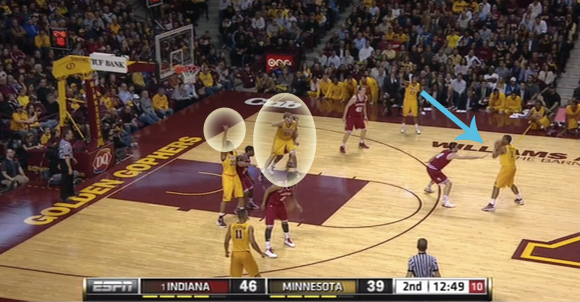 He passes into Eliason and he scores, picking up a foul from Abell and a score at the line after to boot: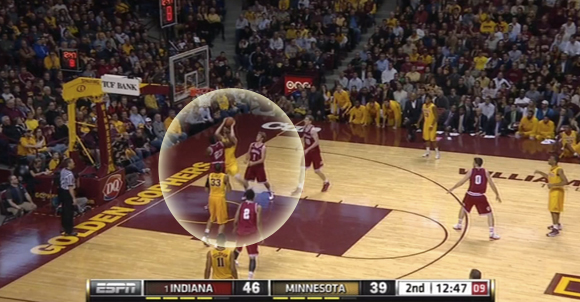 The near turnover lead to some mismatches here, and Minnesota took advantage.
Video:
Filed to: Minnesota Golden Gophers