Vonleh cuts list to six, will visit IU in November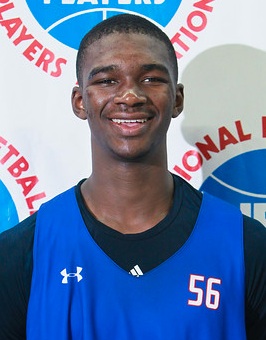 As first reported by Dave Telep of ESPN.com and Jeff Borzello of CBSSports.com, 2013 five-star forward Noah Vonleh has cut his list of potential destinations to six.
Still under consideration for Vonleh are Connecticut, Georgetown, Indiana, North Carolina, Ohio State and Syracuse.
Vonleh's high school coach at the New Hampton School in New Hampshire, Pete Hutchins, confirmed the list of six with Inside the Hall in a text message.
Vonleh will visit Bloomington the weekend of Nov. 9-11, which is the same weekend the Hoosiers will host Kennedy Meeks. The Hoosiers open the regular season on Nov. 9 at Assembly Hall against Bryant.
Shortly after his decision to reclassify from 2014 to his original class of 2013 in September, Hutchins said Indiana was doing the most thorough job of recruiting Vonleh.
"Indiana has probably done the most thorough job of recruiting him thus far since they started recruited him when Kenny Johnson took the job," Hutchins said.
Vonleh is the No. 7 prospect nationally in 2013, according to ESPN.com.
Related:
· Vonleh's coach talks about decision to reclassify
· Video: Noah Vonleh adidas Nations highlights
· Vonleh leads USA Red 2014 to adidas Nations championship
· Vonleh's coach: "He's a kid that doesn't have any kinks in his armor"
Filed to: Noah Vonleh