2013 center Kennedy Meeks wants to see Indiana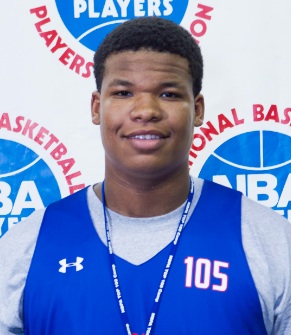 NORTH AUGUSTA, S.C. – A quick look at Kennedy Meeks' list may show ACC dominance, but that doesn't mean Meeks is set staying on the east coast.
In reality, the Class of 2013 center is still hoping to visit Indiana.
"That's where I want to take a visit," Meeks said. "We talk about me just coming to visit so I can know what the school's all about."
He said Tom Crean and Kenny Johnson have been the Indiana coaches contacting him the most, but no visit has been set yet.
Meeks, the No. 28 player nationally according to ESPN.com, also mentioned Georgetown, North Carolina, North Carolina State, Syracuse, Florida State, Florida and Pittsburgh as other schools expressing interest.
Meeks, who was measured at 6-foot-9 and 297 pounds with a 7-foot wingspan at the LeBron James Skills Academy, helped Team United beat Team Final, 67-58, Thursday afternoon at the EYBL Finals at the Nike Peach Jam.
Though he thought he forced a couple of shots, Meeks still posted a double-double with 10 points and 15 rebounds, making five of nine shots.
He also had three assists and his ability to pass is something he believes sets him apart from other centers in his class.
"It helps my teammates out, to get them going, too," he said.
The wide-bodied Meeks isn't sure when he's going to make a decision. He also said he wants to talk with his parents before he trims his list.
As for the rest of the summer, the four-star prospect wants to continue to work on conditioning by riding on a bike and doing water aerobics.
Meeks' recruitment may still be wide open, but he does have set attributes he's looking for in a program.
"A school that focuses on defense, [where] the coach is good and they're ready to win every game," he said.
Wayne Staats is a sports reporter at The Augusta Chronicle, where he's covered high school sports since August of 2010. He'll be reporting this week from the Peach Jam for Inside the Hall.
(Photo credit: NBPA Top 100 Camp)
Filed to: Kennedy Meeks