Recent visit helps Indiana's standing with Semi Ojeleye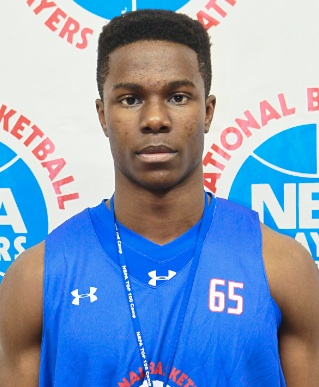 NORTH AUGUSTA, S.C. – When Semi Ojeleye visited Indiana a few weeks back, he did more than just tour the campus and facilities.
During his trip on June 27, Ojeleye talked with Tom Crean and associate head coach Steve McClain and watched some film of his own game with the coaches.
"It was just what they think about and what they could do to help me improve," Ojeleye said. "Just getting lower and the little things. Guys will be bigger and you're going to have to shoot floaters and that type of thing."
On Thursday, Ojeleye showed Crean and assistant Kenny Johnson what he could do in the EYBL Finals at the Nike Peach Jam, where MoKan Elite won two games.
In those games, Ojeleye put up a total of 32 points and 22 rebounds.
As for his recruitment, Ojeleye said there is no favorite. However, he said he is considering Indiana and that his trip boosted his thoughts about the program.
"It gave me a first-hand view," he said. "You have a preconception, but now I have something in my mind I can think about."
Besides watching film, the trip to Assembly Hall stood out for the rising senior from Ottawa High in Kansas.
"It's huge," he said. "It's like right on top of you – the stands go straight up."
Ojeleye is keeping in touch with the Hoosiers as well. He said he often texts McClain about many different topics, including how he could get better.
Along with Indiana, Ojeleye named Duke, Wisconsin and Oregon as the schools most active in recruiting him. But Ojeleye said Indiana is currently in good shape.
"They're one of the good teams on my list and they're high up there," he said. "I have a lot of respect for Coach Crean."
Wayne Staats is a sports reporter at The Augusta Chronicle, where he's covered high school sports since August of 2010. He's reporting this week from the Peach Jam for Inside the Hall.
(Photo credit: NBPA Top 100 Camp)
Filed to: Semi Ojeleye