List of suitors for Trevon Bluiett continues to grow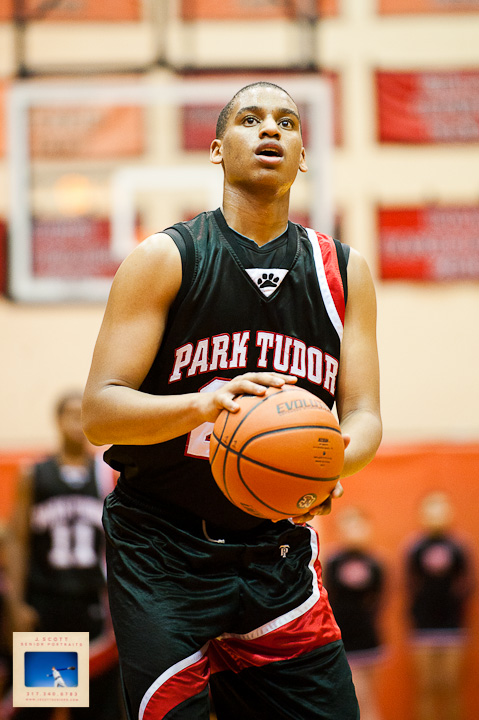 INDIANAPOLIS — August could be a pivotal month in the recruitment of Trevon Bluiett.
That's when the Park Tudor junior-to-be, a top 75 player nationally according to Scout.com, could begin to take a closer look at the growing list of schools battling to land his commitment.
Indiana was the first school to offer a scholarship to the 6-foot-5 forward and his list of offers is now at ten after Butler, Florida, Illinois, Kansas State, Louisville and Virginia all offered in the spring.
While Bluiett has spoken highly of the Hoosiers often and has taken several unofficial visits to Bloomington, he's not ruling any of his options out.
"Probably after July, me and my dad will probably start to talk (about narrowing down my list). I listen to what the schools have to say, but I just keep it in my head," he said Thursday at the adidas Invitational. "Even if it's something I like or don't like, I don't eliminate it because you can't really judge a book by its cover. I'm just taking everything in right now."
The NCAA rule change that went into effect on June 15 to allow coaches unlimited telephone and texting contact with prospects entering their junior season took some time for Bluiett to get adjusted to.
"Well at midnight (on June 15), I got a lot of texts from coaches and I was excited. That was all fine," he said. "Two or three days passed and I still had coaches call me day after day. Certain coaches they'd talk to me at like 11 and then call me at 4."
Despite the rule change to allow unlimited contact, establishing some boundaries has been helpful for Bluiett to deal with all of the inquiries.
"The second week of the process after June 15, my dad told the coaches 'just call him once or twice a week,' so when I get busy, they're not calling all of the time. That definitely helps a lot," he said. "They text me now and then, but sometimes it can be nerve racking when you just want to hang out and coaches are texting and stuff. It's a good feeling, don't get me wrong, but it just kind of gets annoying."
Besides his June visit to Bloomington, Bluiett also took unofficial trips to Kentucky, Louisville, Michigan and Xavier in recent weeks.
The trip to Lexington was his first opportunity to see the UK campus.
"It was a nice campus. It was beautiful. The athletic part of it was really nice. They spent a whole lot of money on that," he said. "Coach (John) Calipari wasn't there. He was with the Dominican (Republic) team. So we called him over the phone and he was just saying how happy he was that we got down there and how he wanted me to visit the campus."
While he's talked with AAU teammates James Blackmon Jr. and Trey Lyles about playing together in college, his relationship with the coaching staff and academics head the list of priorities for the Park Tudor star.
"I just look for my relationship with the coach and the relationship that he has with the players and how close he is," Bluiett said. "And then academics always plays a huge part in it."
Filed to: Trevon Bluiett