Bluiett visits IU, begins talks to narrow down process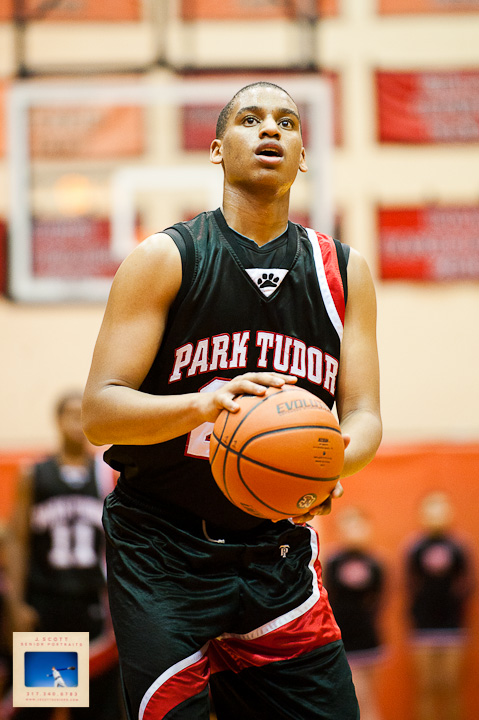 Reynardo Bluiett, the father of 2014 Park Tudor wing Trevon Bluiett, said at the Bill Hensley Memorial Run-N-Slam in early May that his son would need to begin thinking about the next step of his recruitment soon.
Conversations to begin narrowing down the process have started between father and son, who were in Bloomington on Tuesday on an unofficial visit.
"The things we've talked about on narrowing down a list are how we see the coach interact with the players, how we see the players interact with each other," Trevon Bluiett told Inside the Hall. "It doesn't matter if it's a low DI or a high DI (program), just whatever fits best for me. I would say the academics would be a huge part to it, too."
Bluiett has offers from IU, Illinois, Florida, Kansas State, IUPUI, Butler, Purdue, Virginia and Xavier and interest from Ohio State, Michigan State and Michigan.
Tuesday's visit to Bloomington included a comprehensive tour of the campus and a reminder from Indiana coach Tom Crean on why the rising junior is such a high priority for the program.
"He (Tom Crean) just kind of refreshed on why he wants me at IU and what he can see me playing as and how much I can contribute to the team. He really refreshed me up on that," Bluiett said. "We went around and saw the sciences building, physical education, the arts school and the math department. We basically just toured the whole campus, the Kelley School of Business. It was just showing us around."
Reynardo Bluiett said last month that his son learned a lot from his Park Tudor teammate and McDonald's All-American Yogi Ferrell on how to best manage the recruiting process.
"I think just sitting there watching some of the stuff that went on with him, I think he got an understanding," the elder Bluiett said. "I'm just there to support him. There will definitely become a time where he's gotta step up and face the madness."
That time may be rapidly approaching, although Bluiett stopped short of putting a timetable on when he'll narrow down his list or declare a leader.
"They (IU) were my first offer and it makes me feel good to know that they still want me to go there, but really any school is still high to me," he said. "I haven't narrowed down my schools. I haven't cut any schools out, which I need to do shortly, but at this point, every school is high to me.
"But it definitely means something that they (IU) still show a lot of interest in me."
Filed to: Trevon Bluiett