Film Session: Zeller's first half
Indiana's offense was firing on all cylinders in the first half against Purdue on Sunday night, scoring 49 points on 1.37 points per possession.
A look at five plays with heavy Cody Zeller involvement in the latest edition of Film Session.
1)
Jordan Hulls swings the ball to Christian Watford: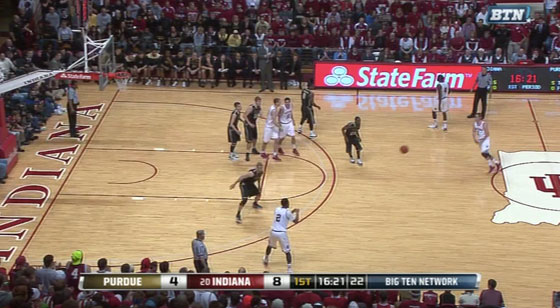 Zeller comes over in what appears to be an attempt to set a ball screen: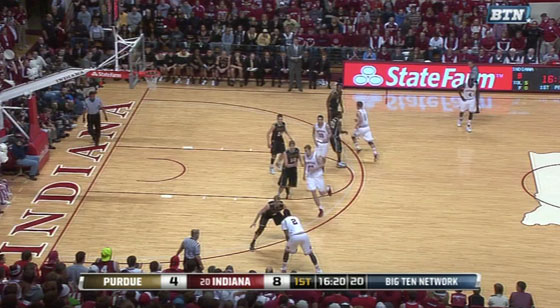 But Zeller quickly slips the screen on Travis Carroll, who anticipates and starts hedging: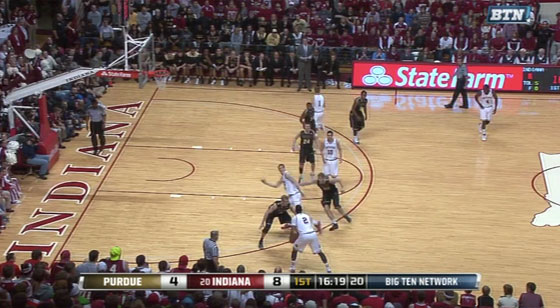 From here it's an easy pass to Zeller: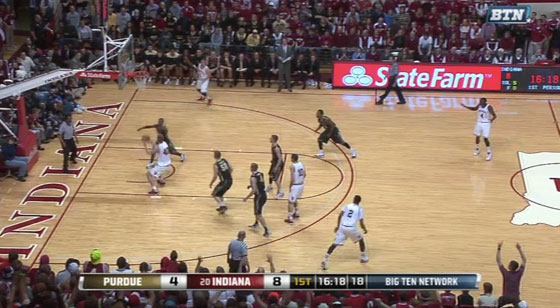 Who's able to rise over Lewis Jackson easily for a dunk: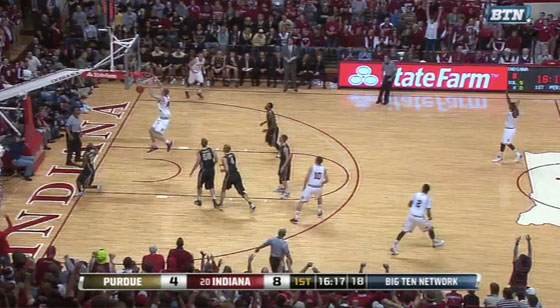 VIDEO:
2)
Watford grabs a rebound and quickly outlets to Hulls: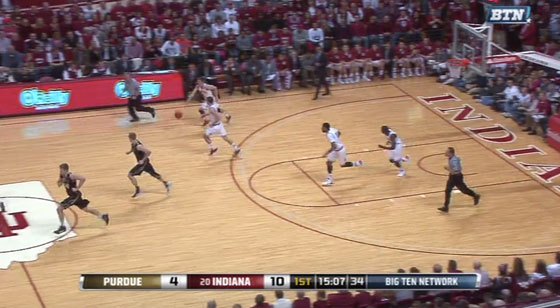 Hulls passes it ahead of the defense to Zeller, a spot he's often found himself in this year on the break: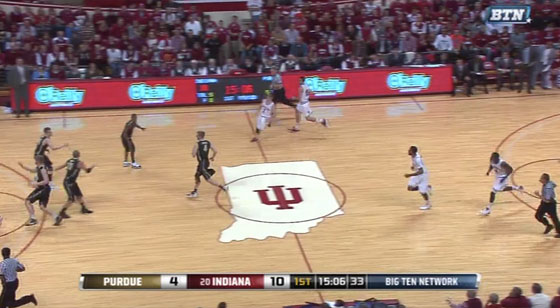 Zeller catches: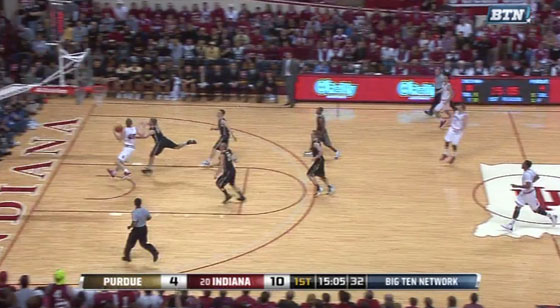 And is swarmed by Purdue: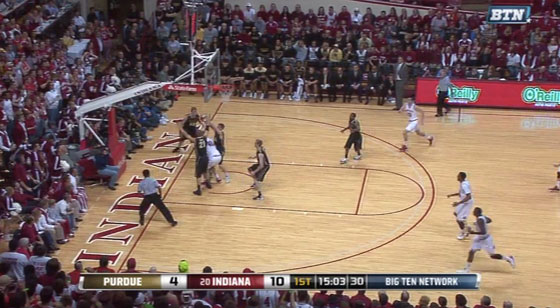 He passes out of four defenders to Will Sheehey: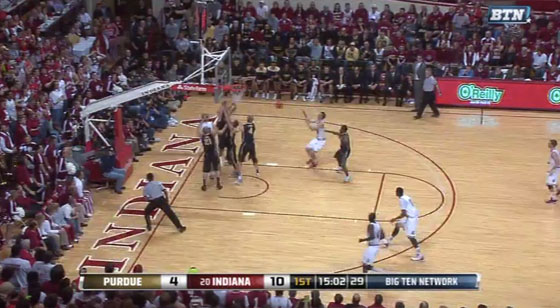 Sheehey is fouled on a missed bucket and made one of two free throws: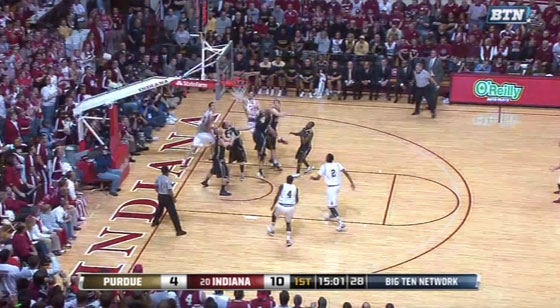 VIDEO:
3)
Zeller looks for the ball on the left block: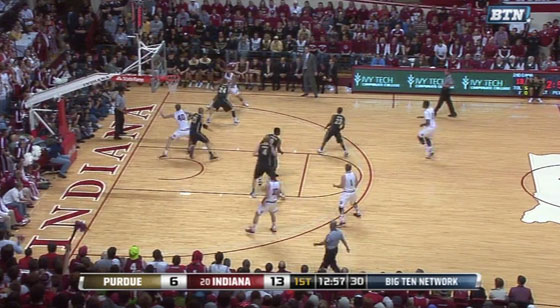 But gets fronted by D.J. Byrd: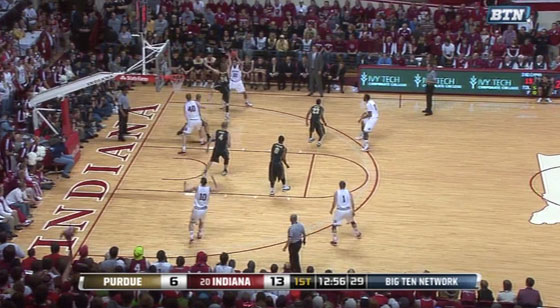 As Verdell Jones passes to Watford, Zeller gets some separation on a push: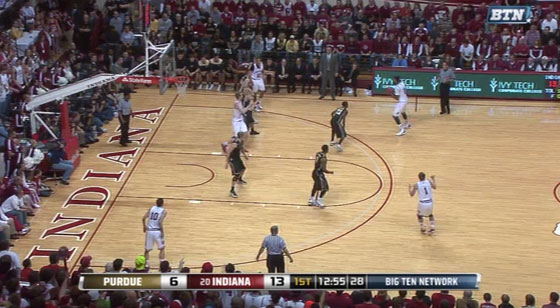 Watford makes a quick pass: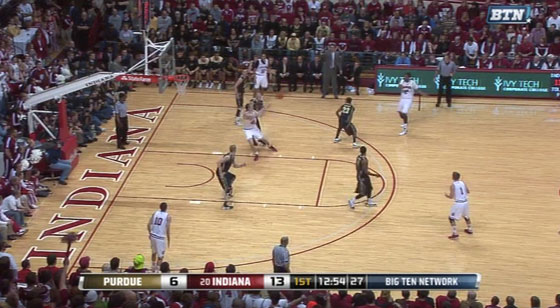 Zeller is able to sneak in a bucket for two points: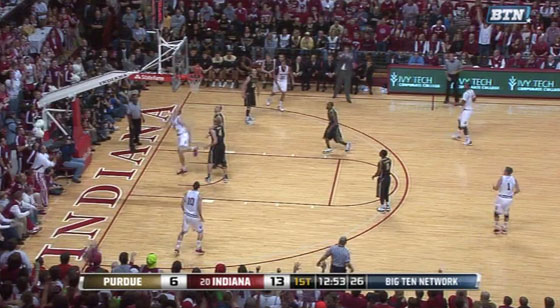 VIDEO:
4)
Matt Roth gives Zeller an entry pass: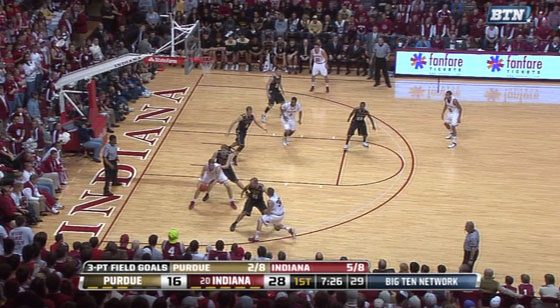 Byrd doubles down on him: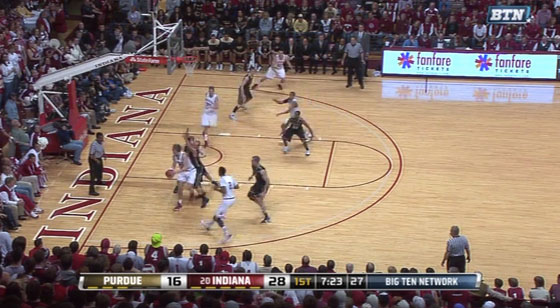 Zeller dribbles out to get a better view of his options: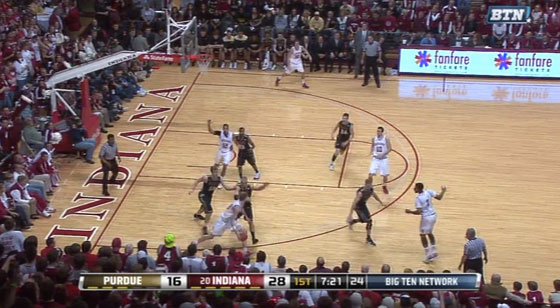 Roth is wide open, and Zeller throw a cross-court pass: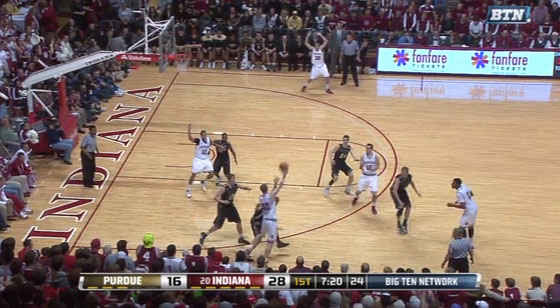 Roth rises, fires and hits: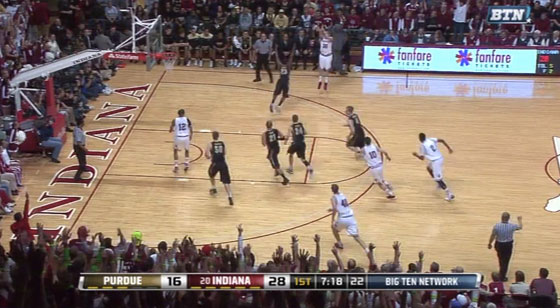 As Gary Williams notes on the call, this is not a play a lot of big men can make. But Zeller can.
VIDEO:
5)
Zeller begins to set a high ball screen for Hulls: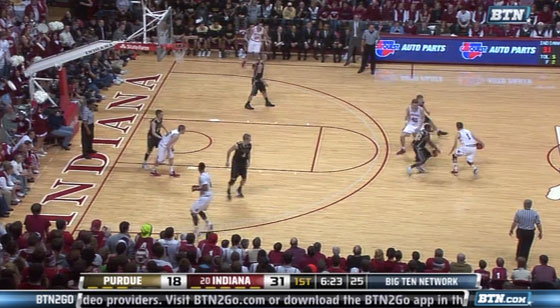 Caroll hedges for a bit and Jackson doesn't pick up Zeller. This leave him alone as Ryne Smith runs by Zeller to pick up Roth beyond the arc: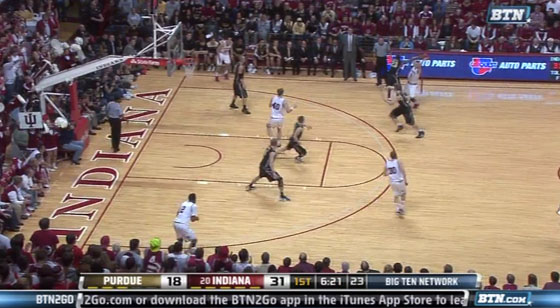 Zeller catches the pass from Hulls: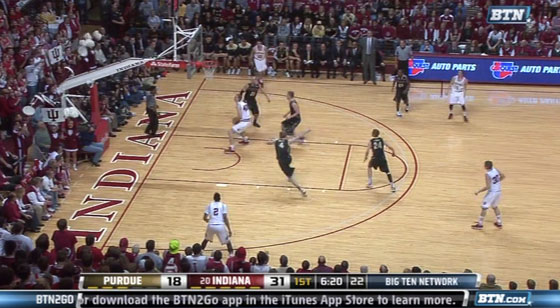 And it's another high-percentage look in the form of a dunk for the Big Ten's Freshman of the Year: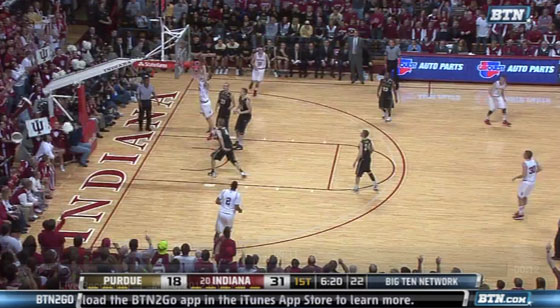 VIDEO:
Filed to: Cody Zeller, Purdue Boilermakers