2012 All-Big Ten teams announced, Zeller honored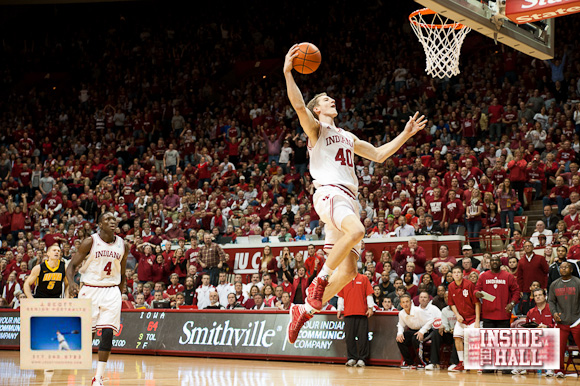 The Big Ten Conference released the annual All-Big Ten teams this evening live on the Big Ten Network and several Indiana players were among the honorees.
Indiana freshman Cody Zeller was named to the second team and is the coaches pick for freshman of the year.
Christian Watford was an All-Big Ten honorable mention selection by the coaches and media. Jordan Hulls and Victor Oladipo were All-Big Ten honorable mention picks by the media. Oladipo was named to the all-defensive team by the coaches.
Reaction from Zeller and full All-Big Ten teams after the jump.
On his reaction to hearing the news of winning freshman of the year as selected by the coaches:
"It's definitely a great honor winning freshman of the year. The Big Ten is definitely a great conference. It's a great honor."
On where he was when he heard the news and how he reacted:
"Our S.I.D. told me just a little while ago and I'd been kind of waiting for it today. It's definitely exciting."
On how he dealt with the pressure and being labeled as a "savior":
"I didn't worry too much about the pressure I just came in every day and tried to work hard. I get a lot of the credit, but a lot of the guys, Christian Watford, Verdell Jones, a lot of those guys improved so much over the summer that I don't deserve all of the credit."
On whether he ever had doubts or thought things were going to be tougher than he originally thought:
"Being a freshman and playing in the Big Ten, there's always going to be a few of those moments, but I tried not to worry about it too much and just tried to work hard every day in practice."
On whether the team has set any specific goals for the Big Ten Tournament:
"Of course we want to win the Big Ten championship, but we're just going to take it one game at a time. We're worried about Penn State on Thursday and we're not going to look past that game."
On whether the team talks internally about their potential in the NCAA Tournament:
"Not really. We'll see where we're placed, what seed we're at, but like I said we're just going to take it one game at a time and kind of see where it takes us."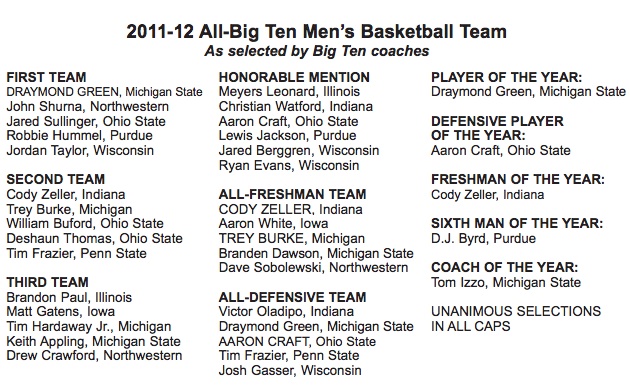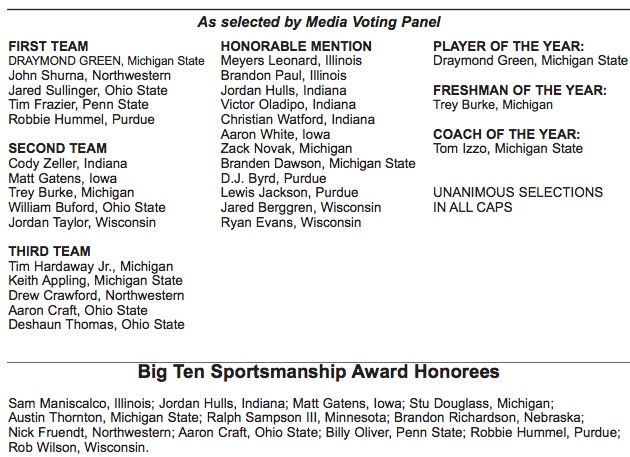 Filed to: All-Big Ten, Christian Watford, Cody Zeller