Inside the Hall Twitter Mailbag: January 6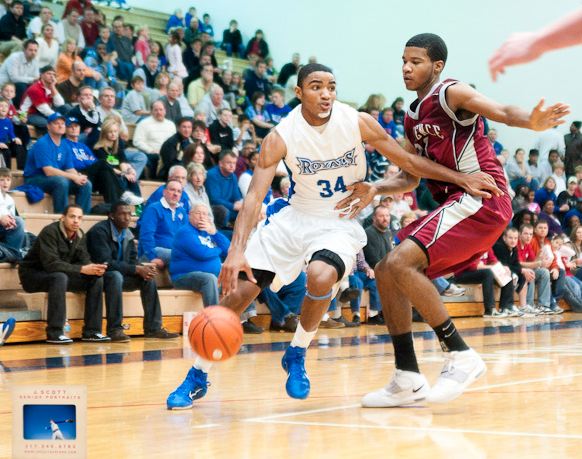 (Photo credit: Jamie Owens/J. Scott Photography)
The Inside the Hall Twitter mailbag is a weekly collection of questions tweeted to us via our Twitter account, @insidethehall. Tweet us your questions each week and we'll answer as many as we can. Now, onward …
@adamnussb writes: what is timetable on gary harris decision and where do you see him committing to?
Alex Bozich: This is a question we receive often, whether it be via Twitter, e-mail or during a live chat, so let's discuss, shall we? There is no timetable for Gary Harris to make a decision. He told our own Joe Eberhardt as much in a video interview earlier this week. Harris, of course, is the the last piece that could solidify the 2012 class as the best in the country so the buzz is understandable.
Once the Cody Zeller and Yogi Ferrell decisions passed, the attention naturally shifted to Harris. This is just my opinion, but I believe Harris will choose either Indiana or Michigan State. His list of schools is still lengthy, but those are the two schools that I believe to be standing above the rest.
@RFSchaffner writes: assuming the worst at Minn and NW, is Michigan a "must win"?
Alex Bozich: As you can see, the mailbag got a bit delayed this week, but I'll tackle this nonetheless. I would consider Michigan a must win if Indiana hopes to surpass its win total year-over-year in the Big Ten. (I would also consider it a must win if IU hopes to make the NIT or the CBI.) The Hoosiers won four in the conference a season ago and beat Michigan at home last year. So this is a game you circle on the calendar as a good possibility for IU. But as we saw with Penn State, nothing is for certain, especially with how tough the Big Ten is this season and IU's inability thus far to put together a full 40 minutes of stellar play.
@iu77bu81 writes: If IU were to add another 2011 recruit, who are potential options and what position do they play?
Alex Bozich: This discussion must begin and end with a big man. I know, I know, IU has struggled at point guard. But the reality is that they've been far worse in the post. Tom Pritchard's confidence has all but disappeared. Bobby Capobianco's minutes have dipped. And let's face it, Derek Elston is not a traditional post player. He's a 6-9 forward that can hit from the perimeter and also slash a little bit towards the basket. I think we saw that's where he excels best in the Northern Iowa game in Las Vegas.
The post play will get a boost when Cody Zeller arrives. And from what I've seen, he's going to slide right in at the four. But he's not a five. What Indiana needs to find is a semi-athletic post player that lives and breathes rebounding and defense. In other words, a player that isn't afraid to mix it up and do the things that don't always show up in the box score. To answer your question on the potential options, this is something that will likely be fluid as we move into the spring. Walter Pitchford is a name that's been tossed around, so we'll see where that goes, but I'm sure other names will also surface as the days move along.
@AndyBottoms writes: With all the talk of Creek's recovery and struggles, was any consideration ever given to redshirting him this year?
Alex Bozich: I don't believe this is something that was given much, if any, consideration. Creek was ruled healthy enough by doctors to return and it's obvious he wanted to play this season. As Tom Crean said earlier this week on the Big Ten's coaches conference call, it's a process for Creek right now and he must continue to trust that the hard work that he's putting in will eventually pay major dividends.
He's clearly not the same player that he was prior to his injury but this could actually turn out to be a positive next year when conference play rolls around. Had Creek redshirted, he would have entered the 2011-2012 season without playing in a single Big Ten game. Sure, he's struggling right now, but I think Indiana and Creek stand to benefit more next year by getting him that experience now.
@rick_park writes: Where, roughly, will Nebraska's basketball team rank when they join the Big Ten next year?
Alex Bozich: In the bottom third, no question. The last time Nebraska made the NCAA Tournament was 1998. They've started this season 12-2, but it's been against a cream puff schedule (324th nationally according to Pomeroy). Nebraska was brought into the Big Ten for one reason: football. Fun (but totally unrelated to your question) fact: One-time Kelvin Sampson recruit Eshaunte Jones is a sophomore this season for the Cornhuskers.
Filed to: Twitter Mailbag