D.J. shines in first Pan Am game; SI discusses Samspon and cheating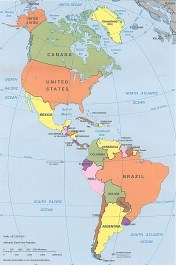 + Oh America, what to do with you. Continuing the trend of U.S. basketball squads faltering on the international scene, the American Pan Am team lost its opening round game to Uruguay 81-72 last night, despite leading at halftime. The good news? D.J. White led the squad with 14 points and nine boards.
+ Everything's coming up cheating nowadays. From the ref scandal in the NBA to steroids in baseball, it's a cheater's world, we're just living in it. Well, Sports Illustrated has been all over deception across sports lately and Luke Winn highlights Kelvin Sampson's impermissible phone calls at Oklahoma in his latest piece. Essentially, Winn equates Samspon's excessive phone calls to the ungodly amount of text messages coaches have sent players. (We told you earlier that text messages are now banned. Though that is true, the NCAA is reviewing the judgment on Aug. 9. There's a chance it could be lifted or changed to limit the amount coaches can send.)
I would think the best thing here is to lift the ban and limit the amount coaches can send. Texting is an easy, quick and efficient way to get a hold of kids nowadays — so I don't see why there should be an outright ban on that form of communication. It just doesn't make sense. Bring txtin bck, NCAA.
Filed to: D.J. White, Kelvin Sampson