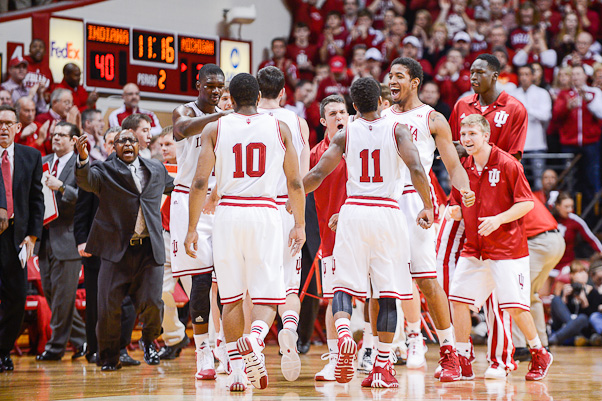 Michigan coach John Beilein admitted he didn't have an answer to it. Anything he drew up in the huddle during timeouts simply wouldn't work.
Playing at Indiana on Sunday afternoon in front of an announced 17,472 at Assembly Hall, his Wolverines' offense was stifled.
After being held to a season-low 52 points, No. 10 Michigan (16-5, 8-1) suffered its first Big Ten loss of the season to Indiana (14-8, 4-5), a team that was coming off a five-point loss at Nebraska only three days earlier. And it was a 63-52 defeat.
"Tom (Crean) and his staff did a really good job," Beilein said. "The defensive game plan was outstanding. We hadn't seen anything like it since I've been here and we ended up trying to adjust on the fly."
What, specifically, caused the Wolverines — a team that was averaging 75.1 points per game during its 10-game win streak — so much trouble? It all had to do with how the Hoosiers handled the Wolverines' screens on offense.
"We haven't seen when they put our primary screener with a switch guy, with [Will] Sheehey, and that's what changed a lot of things," Beilein said. "Drawing that up in the huddle and practicing it are two different things."