The Minute After: Wright State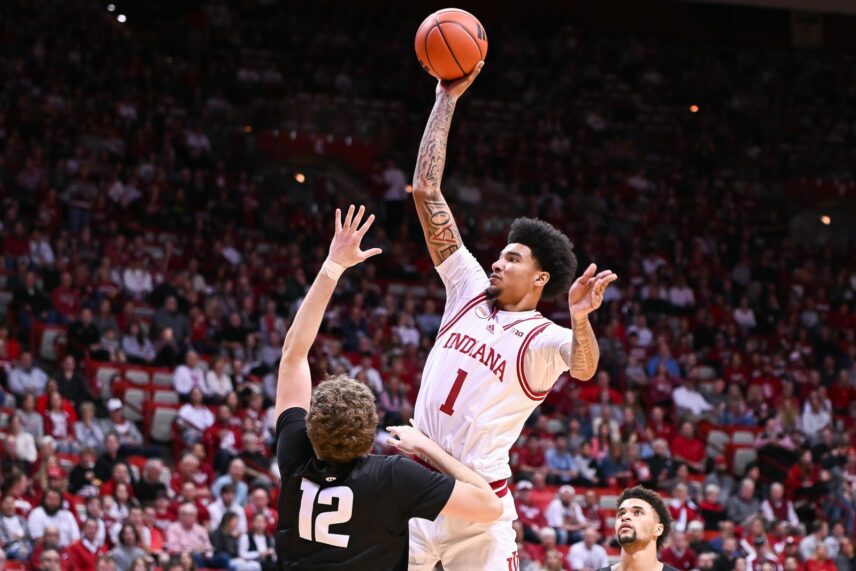 Thoughts on an 89-80 win against Wright State:
There were more signs of life in this one.
Indiana came out with increased focus, energy and intensity. The Hoosiers got out ahead for buckets in transition, turning defense into offense, so crucial to this team as it continues to figure out its halfcourt offense. The high-low game between Kel'el Ware and Malik Reneau looked great. So did Reneau's left hook when he went to work off the right block.
Mackenzie Mgbako was more engaged. The freshman scored his first bucket driving to the basket off the right side early to get him going just less than three minutes into the contest. He hit a 3-pointer a minute later. The New Jersey native competed harder on defense and got more into the airspace of his assignment, though there were still mistakes, too. He also crashed the boards and picked up five on the evening and added a steal to boot. He did commit four fouls, but at least he was close enough to do so this time around.
And yet, Indiana's early-season bugaboos remain.
The defense struggled, especially in the first half, surrendering a cool 1.30 points per possession to the Raiders. Stop me if you've heard this one before, but the Hoosiers let their opponent get rather comfortable from deep. Wright State is not a team known to take a high volume but of course it did tonight. Andrew Welage hadn't hit a 3-pointer all season … or even scored a point. But he went on an absolute heater tonight inside Assembly Hall. The Greensburg, Indiana native knocked in 7-of-10 from deep in this one and finished with a game-high 25 points. The Raiders hit 11-of-26 (42.3 percent) from 3-point range. Wright State also rebounded a third of its misses, leading to 15 second-chance points. Those rebounds also helped lead to seven more shot attempts than Indiana (68 to 61).
"We gotta lock up on our defense and fix that," Trey Galloway said on the Big Ten Network right after the game.
Indiana, for its part, shot a higher volume tonight but made just 3-of-16 (18.8 percent) from beyond the arc. While Mgbako had his best game out so far, he was also just 1-of-7 from deep and missed some open looks. Ware continues to be this team's most consistent producer, a steady presence amidst the ebbs and flows. The Oregon transfer was a hyper-efficient 9-of-11 for a team-high 22 points. He added 12 rebounds for a double-double and collected two blocks and two steals as well.
Reneau hit 8-of-13 from the floor for 16 points, as Indiana punished Wright State inside with 56 points in the paint. The Hoosiers did a great job of getting to the line with a free-throw rate of 52 percent. But converting was an issue, as they hit just 20-of-32 (62.5 percent).
With how things have gone so far this season, you'll take the good stretches Indiana had this time out. Still, there's too much that needs fixing and time has run out in terms of lesser competition. The Hoosiers head to New York for a bout with the defending national champion UConn Huskies at Madison Square Garden on Sunday afternoon. If Indiana can take its best from this game? The Hoosiers could maybe make it interesting. But at this juncture, it's hard to see it.
Filed to: Wright State Raiders