Indiana picked to finish 5th in the Big Ten by THE ALMANAC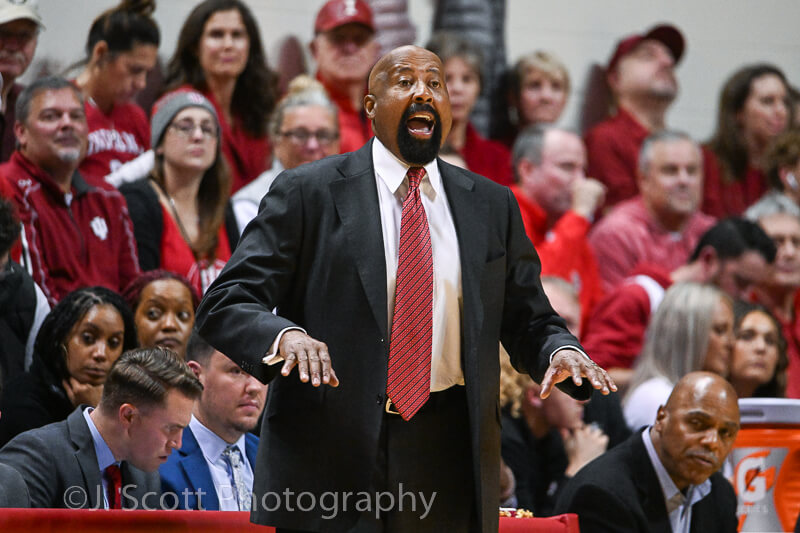 THE ALMANAC, a digital preseason college basketball publication in its second year, was released Wednesday.
Jeff Goodman picked Indiana to finish 5th in the Big Ten in the publication. The Hoosiers were picked to win the Big Ten last season by THE ALMANAC.
The Hoosiers were picked to finish 4th in the Big Ten by the Blue Ribbon Yearbook and 6th in the Big Ten by Lindy's Sports.
You can purchase THE ALMANAC at this link.
Here are some Big Ten notes from the in-depth preview:
• Purdue is No. 3 in the preseason top 25 and Michigan State is No. 4. No other Big Ten team is ranked, although Illinois and Wisconsin were listed in "receiving votes."
• Non-conference opponent Kansas is No. 2 and UConn is No. 8. Potential opponent Texas is No. 12.
• The projected Big Ten order of finish is Purdue, Michigan State, Illinois, Maryland, Indiana, Ohio State, Wisconsin, Iowa, Northwestern, Michigan, Rutgers, Nebraska, Penn State and Minnesota.
• Purdue's Zach Edey is the preseason Big Ten player and defensive player of the year.
• The first-team all-conference selections are Edey, Terrence Shannon Jr. of Illinois, Maryland's Jahmir Young, Northwestern's Boo Buie and Michigan State's Tyson Walker.
• The second team picks are Indiana's Xavier Johnson, Penn State's Ace Baldwin, Iowa's Tony Perkins, Minnesota's Dawson Garcia and Cliff Omoruyi of Rutgers.
• Big Ten players ranked in the top 100 players nationally: Edey (No. 1), Walker (No. 10), Shannon Jr. (No. 23), Buie (No. 33), Young (No. 35), Baldwin (No. 40), Michigan State's AJ Hoggard (No. 42), Coleman Hawkins of Illinois (No. 46), Michigan's Olivier Nkamhoua (No. 49), Iowa's Payton Sandfort (No. 89) and Purdue's Fletcher Loyer (No. 100).
Filed to: 2023-24 season preview