2021-22 Non-conference opponent preview: Northern Illinois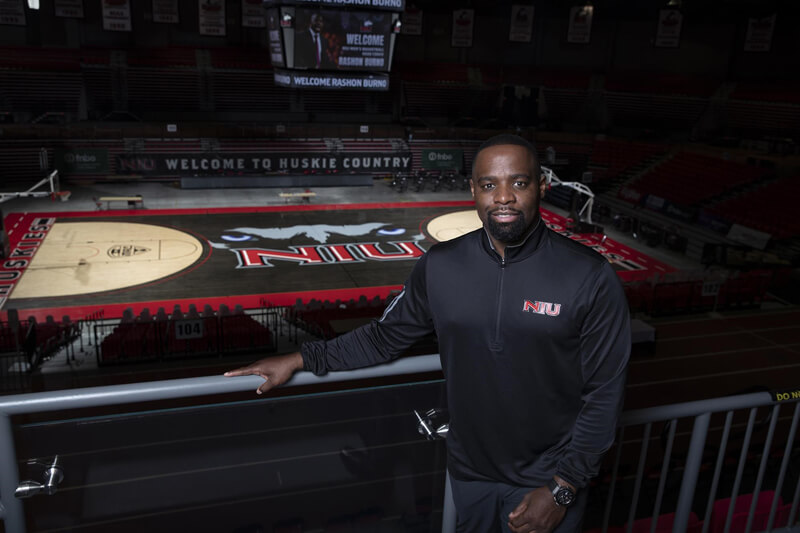 An early opponent on Indiana's 2021-22 non-conference schedule will be the Northern Illinois Huskies, according to a report Rocco Miller in late July.
This matchup will take place on Friday, Nov. 12, and mark the fifth-ever meeting between the schools. Indiana is 3-1 all-time against the Huskies.
NIU is a part of the Mid-American Conference, where it finished last during the 2020-21 season with a 2-12 conference record.
NIU's past season was marked by a shift in leadership when it fired its head coach Mark Montgomery midway through the season amid a 1-7 start. Their lone win came against Chicago State at home.
Associate head coach Lamar Chapman then took over as interim head coach. The Huskies only went on to win two more games and finished the season at 3-16 overall.
NIU named Rashon Burno its new head coach on March 6 following the conclusion of the season. He spent the last six seasons at Arizona State, including the last five as associate head coach.
Burno was named one of The Athletic's 25 Next Head Coaches in November 2020 as well as ranked the third-best assistant coach in the Pac-12 by Stadium's Jeff Goodman in July 2020.
Despite the coaching change, NIU will still have some familiar faces on the court. The Huskies will return their leading scorers in junior Tyler Cochran and senior Trendon Hankerson, who averaged 15.5 and 13.9 points per game, respectively.
But a lot of new faces will be on the floor for the Huskies, too. NIU will welcome a large incoming 2020-21 class, made up of seven newcomers.
The combination of transfers and freshmen include Darweshi Hunter (Cincinnati, Ohio/Weber State), Noah Kon (Houston, Texas/Houston Christian), Montavious Myrick (Atlanta, Ga./North Atlanta), Chris Osten (Crowley, La./Arizona State), Zion Russell (Upper Marlboro, Md./National Christian Academy), Keshawn Williams (Chicago Heights, Ill./Tulsa) and Edward Manuel (Lake Charles, La/Navarro College).
Osten will rejoin Burno after making 24 game appearances at Arizona State under his coaching. He shot 60 percent from the field during his season as a Sun Devil. Burno told NIU that he expects Osten to come into the program and be a benchmark for both the new players as well as the returners who have yet to play for him.
After a 3-win season and a last-place finish in the MAC, the Huskies have turned into a team that barely resembles last year during the offseason. The results, however, might not be far off from last season. Entering the fall, Bart Torvik ranks Northern Illinois at No. 315 nationally in his preseason rankings for the 2021-22 season.
Filed to: 2021-22 schedule, Northern Illinois Huskies