Hoosiers in the NBA: Yogi Ferrell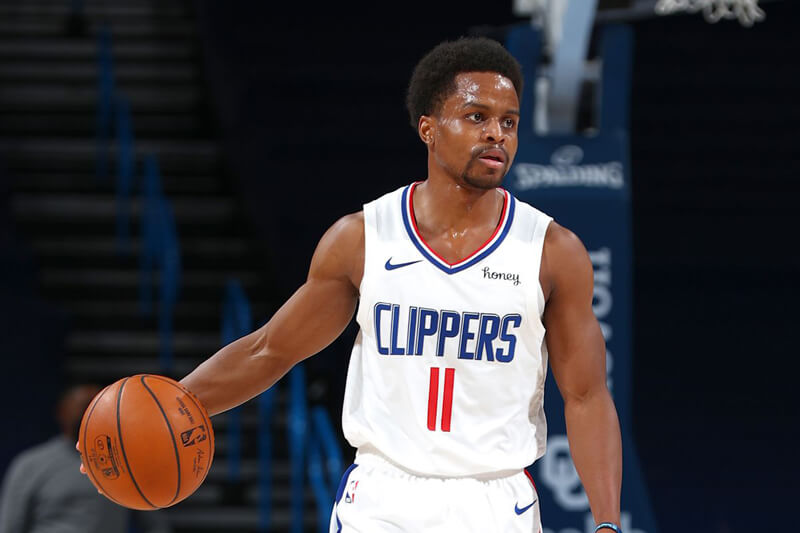 Welcome to "Hoosiers in the NBA," a player-by-player look at how IU basketball alums fared during the 2020-21 NBA regular season. Today, the series continues with Yogi Ferrell.
Ferrell (10 games): 5.6 points, 2.2 assists, 1.9 rebounds, 35.1 FG%, 77.8 FT% in 13.7 minutes per game
Yogi Ferrell's fifth NBA season didn't begin with much promise.
After averaging 4.4 points per game last season over 50 games with the Sacramento Kings, Ferrell wasn't offered a contract this offseason and sat on the sidelines as the NBA season began in late December.
But it didn't take long for an NBA opportunity to materialize for Ferrell.
In early January, the Cleveland Cavaliers inked the former IU point guard to a 10-day contract and he averaged 9.5 points, 3.5 rebounds and 2.5 assists over a pair of games.
Ferrell was subsequently waived following the blockbuster James Harden trade in mid-January that involved the Cavs acquiring Jarrett Allen and Taurean Prince and found himself back in the G-League, where he began his professional career after going undrafted in 2016.
Over 14 games with the Salt Lake City Stars, Ferrell averaged 15.4 points, four assists, 2.7 rebounds and 1.3 steals in 28.3 minutes per game. The 6-foot point guard shot 44.8 percent from the field overall and 38.8 percent from beyond the 3-point line.
The abbreviated G-League season, which was played at Walt Disney World in Orlando in a bubble setting, ended for Salt Lake on March 5 with a 93-83 loss to Delaware.
That left Ferrell in limbo until April 19, when he was signed to a 10-day contract by the Los Angeles Clippers, who had playing time available due to Patrick Beverly's injury. Over eight regular season games with the Clippers, Ferrell averaged 4.6 points, 2.1 assists and 1.5 rebounds in 12 minutes per game.
At the conclusion of his 10-day contract on April 29, the Clippers announced they were signing Ferrell for the remainder of the 2020-21 season. That deal also includes a team option for next season.
Ferrell is unlikely to have a role for the Clippers in this year's playoffs, but the fact that he was once again able to work his way back into a roster spot proves that he continues to have value as a backup. The Park Tudor product, who turned 28 earlier this month, has earned over $8.1 million over his first five professional seasons. For a player who many believed would never suit up regularly in the NBA, it's hard to characterize his career as anything less than a success.
Bottom Line: After what Indiana fans saw Ferrell do over a storied four-year career in Bloomington, it shouldn't be any surprise that he continues to prove he belongs in the NBA. While the rest of Ferrell's career may consist of non-guaranteed or short term deals, it's not easy to stick around this long as an undrafted player. Despite being undersized, Ferrell's playmaking ability remains his strong suit and he's also a career 36.5 shooter from beyond the 3-point line.
Quotable: "Oh, I love it! I love speed! And Yogi was able to turn the corner and get into the paint. A couple great passes. Just his capability of getting down the floor and attacking early, run the pick and roll, get downhill, it was great for us." – Clippers coach Tyronn Lue after Ferrell finished with eight points and seven assists in a 117-105 win over Memphis on April 21.
Filed to: Yogi Ferrell