NCAA sets July recruiting calendar for men's basketball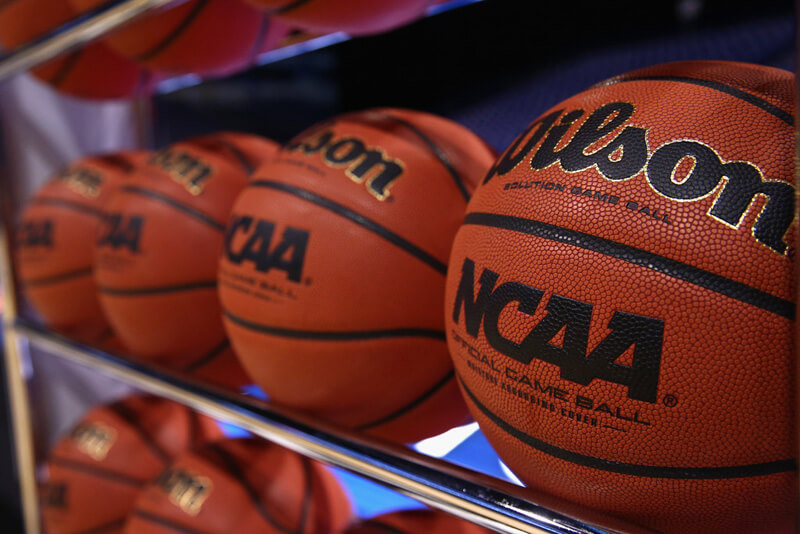 The NCAA announced Wednesday the addition of two additional evaluation periods for July that will allow college coaches to evaluate prospects at certified events.
In addition to July 8-11, coaches will also be able to attend certified events and evaluate prospects from July 16-18 and July 23-25.
Here's the full release from the NCAA:
Council members also adopted temporary emergency legislation to adjust the men's basketball recruiting calendar for July 2021. The adjustment established evaluation periods between July 16-18 and July 23-25, while maintaining the originally scheduled evaluation period July 8-11. The change also created a dead period July 19-22. The changes were adopted after the postponement of the 2021 NCAA College Basketball Academy, originally scheduled for July 20-25.

The change is intended to help coaches remain on campus during the week to support current student-athletes and encourage prospective student-athletes to rest in between the evaluation periods on the weekends. Keeping events concentrated on the weekends also helps with travel and logistics for parents and event operators.

The modification is for July 2021 only and will not extend to future years if the College Basketball Academy returns.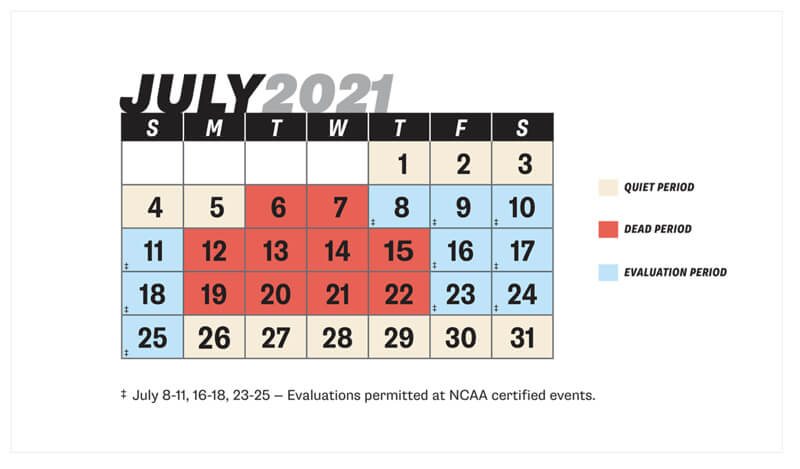 Filed to: