Class of 2022 Lawrence North guard CJ Gunn remains committed to Indiana after conversation with Mike Woodson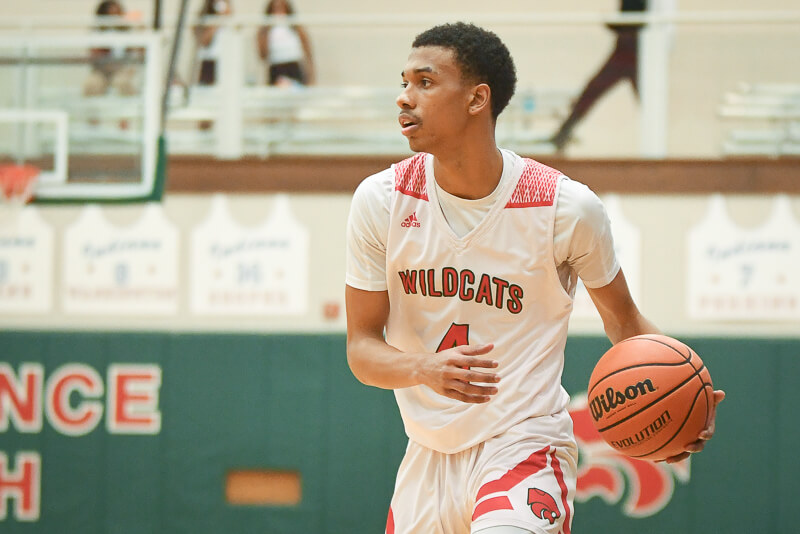 Class of 2022 Lawrence North guard CJ Gunn announced his commitment to Indiana less than two months ago.
At the time, Gunn believed he would play for Archie Miller in Bloomington, but the Hoosiers opted to make a coaching change following a disappointing 12-15 season.
Rather than reopening his recruitment, Gunn opted to stay patient and wait to see who Indiana hired before making any decisions. On Sunday, news broke that the Hoosiers were hiring Indianapolis native and former IU player Mike Woodson to replace Miller.
It didn't take Woodson long after his introductory press conference on Monday to begin building a relationship with Gunn and his family. On Tuesday, Woodson spoke with individually with Gunn's father, Christopher, his mother, Linda as well as CJ himself.
"They were very, very quick and brief introductory calls that we each had," Christopher Gunn said. "The three of us circled up in the evening. Linda, myself and CJ and we kind of all heard the same thing and we were of course communicated the same thing."
Christopher Gunn said the family has let Woodson know that they are still committed to Indiana.
"In the call with me, I was just listening and wanting to make sure there was still a firm interest in CJ and there was at least a high level plan for him to fit in with what coach Woodson is building," Christopher Gunn explained. "We happen to have some folks in common, so the trust factor for me is pretty high (with coach Woodson). He talked about being committed to CJ and wanting him to be a part of the plan of what he's building, I told him that was great and let him know that we remain committed to you guys as well."
Gunn, a 6-foot-5 guard, is the No. 107 player nationally according to the 247Composite and a four-star prospect.
On Saturday, Gunn and Lawrence North will play Carmel for the Class 4A state championship in Indianapolis. Christopher Gunn said Woodson had a simple message for his son regarding Saturday's game.
"Coach and CJ talked and got to know each other a little bit," Christopher Gunn said. "CJ said coach Woodson told him to go kick (bleep) on Saturday."
Gunn, who also had offers from Cincinnati, Xavier, Kansas State and Missouri, is averaging 13.8 points, 4.6 rebounds and 1.8 assists per game for Lawrence North. He's shooting close to 38 percent from behind the 3-point line.
Filed to: C.J. Gunn