CJ Gunn remains committed to Indiana as he focuses on Lawrence North's state tournament run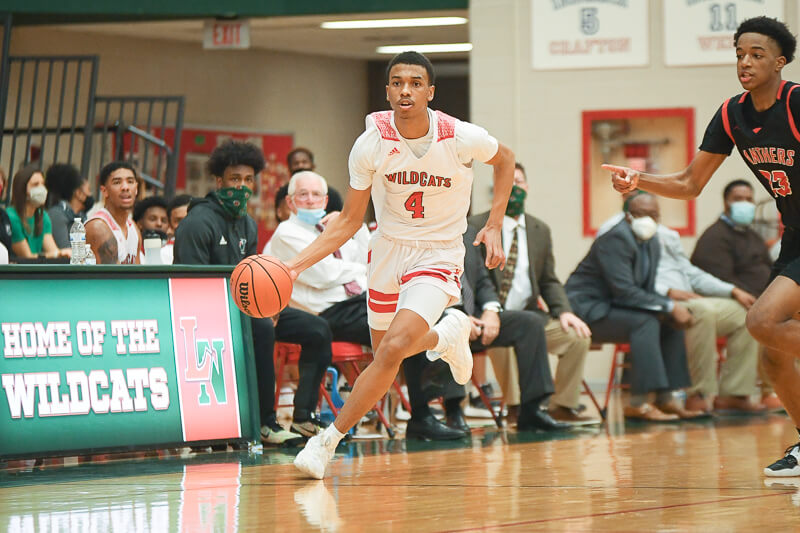 Class of 2022 four-star shooting guard CJ Gunn remains committed to Indiana and hasn't had time to reconsider his options as he focuses on Lawrence North's state playoff run, his father Christopher Gunn said.
"Nothing has changed in our decision," Christopher Gunn told Inside the Hall on Tuesday. "We haven't gotten to the point where we have made any kind of decision or any kind of movement."
Gunn, a 6-foot-5, 175-pound wing from Indianapolis, committed to the Hoosiers in early-February. Gunn was heavily recruited by Archie Miller and associate head coach Tom Ostrom, both of whom were relieved of their positions at Indiana on Monday.
"I think the first thing for us is taking a step back and thanking coach Miller, coach Ostrom and the rest of the staff, the players that helped with CJ's recruiting," Christopher said. "We truly believe that we moved from being a recruiting candidate to being part of that family at the time that he verbally committed."
Indiana was one of the first schools to reach out to Gunn on June 15 when coaches were allowed to directly contact 2022 recruits. In mid-August, Miller and his staff extended a scholarship offer. He eventually chose Indiana over Cincinnati, Kansas State, Xavier and Missouri, among others.
"Thoughts with the program, not just the folks that are changing and moving out, but also the IU program," Christopher said. "We obviously love IU and love the coaching staff, so we're wishing the best for the program, and for the staff that's moving out. And we're focused on the mission at hand and then we'll kind of talk about what all that means."
Currently, the mission at hand is a semistate matchup with Bloomington South this Saturday as Gunn and Lawrence North have fought their way through the Class 4A bracket. Gunn scored five points and grabbed five rebounds in Lawrence North's win over Plainfield last weekend. In all, he averaged 10.5 points throughout in the regional.
"We also try to look for the blessings, even in change," Christopher said. "There's always a blessing in there, a silver lining, so for us it's we're still affiliated with what we believe is a great IU program. At the same time, he has the benefit of having the relationships that he built with coach Archie and coach Ostrom and Armaan (Franklin) and some of the other players. In a lot of ways, he's in a position where he's in the best of both worlds. He's had the benefit of existing with the prior coaching staff and the exposure to the IU program and the history behind it."
Gunn, who is ranked as the No. 107 overall prospect and No. 14 shooting guard in 2022, is Indiana's lone commit in the class. Last season as a sophomore, Gunn averaged 7.1 points and 2.5 rebounds per game while shooting 35 percent from three.
"Another blessing behind it is that he's a junior and he still has time before he has to make what's a life milestone in terms of where he's going to go to school," Christopher said. "All of that to me is great learning, it's a great learning opportunity, it's a great training ground to have a life in a microcosm."
"I'm old enough to have been fired before. I'm old enough to have been and have done some firing, so for me, it's not the end of the world… but for a 17-year-old it's like 'what does this mean? How exactly does this all work?' Those are the conversations we're having internally right now."
Filed to: C.J. Gunn