The Minute After: Nebraska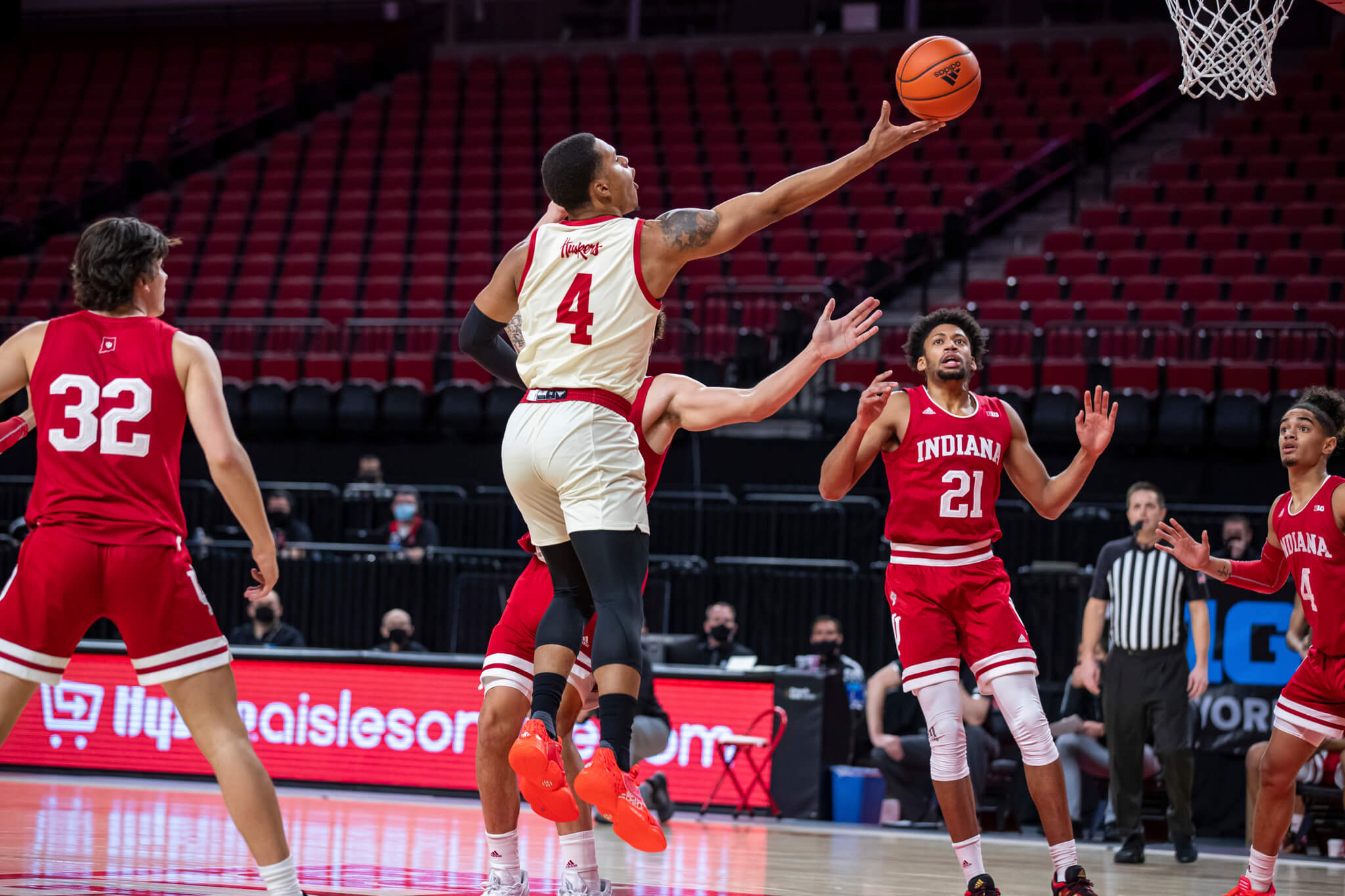 Thoughts on an 84-76 win against the Cornhuskers:
At this point in the Big Ten season, Nebraska finds itself as the clear cellar-dweller in the conference. Fred Hoiberg has failed to find any roster continuity in his second season in Lincoln, rolling out a roster full of transfers. One of those transfers (Derrick Walker) made his season debut tonight after serving a suspension for a previous transgression at his last stop. The Cornhuskers are the only Big Ten team outside the KenPom Top 100 and sport the league's worst offense.
You could see it on the floor in the first half. Nebraska's fast-paced offense lacked cohesion and discipline. And with Indiana shooting well in a faster-tempo game, it allowed them to amass an 18-point lead only halfway into the first half — putting them on pace for 124 points up 31-13 at the 10:03 mark. If a blowout was on the horizon, it maybe meant Trayce Jackson-Davis wouldn't have to be used so extensively after playing 49 minutes against Wisconsin in Thursday night's double OT affair. It also maybe meant Khristian Lander might have more freedom to play through a number of mistakes if Indiana maintained a sizeable advantage.
But for all Nebraska's faults, its style of play also gives it a puncher's chance — especially against Indiana's pack line defense. As the Hoosiers went cold in the second half, Nebraska was able to use missed 3-point shots — and the long rebounds that come with them sometimes — as a kickstart for transition buckets. And in the half court, a more measured 5-out approach proved difficult for the Hoosiers to defend. For as strong as Indiana remains nationally as a defensive team (tonight's performance dropped them back to No. 15 on KenPom), the in-conference defensive numbers have not been as good, as Indiana currently ranks eighth. Outside of Maryland, the teams that have gone 5-out on the Hoosiers — Northwestern, Penn State and now Nebraska — have given them trouble. It's a style that basically nullifies the pack line principles and forces Indiana to spread out and guard more 1-on-1. Outside their defensive comfort zone, the Hoosiers are allowing easy penetration as well as 3-pointers against this style.
We saw this again tonight, as Nebraska got a number of simple buckets at the rim off penetration as it mounted its comeback and took a brief lead. The Cornhuskers also hit 39.1 percent (9-of-23) from deep. Nebraska's use of 6-foot-9 Dalano Banton (10 points, seven assists) as the primary ballhandler was a tough cover for the Hoosiers. And Teddy Allen's erratic style proved a challenge at times, too.
Indiana was just more lifeless tonight as well. We usually see them gain strength as the second half goes along, its bench making noise and bringing the Hoosiers energy. But in its second straight road contest after it gave Wisconsin everything it could handle in two overtimes, Indiana was missing some pep in its step. Nebraska also did everything in its power to send extra defenders at Jackson-Davis, which made it harder for Indiana to use him to its advantage. His eight field goal attempts in this one tied a season-low.
But Jackson-Davis hit some key free throws down the stretch. And Indiana did enough otherwise in the closing minutes to avoid the bad loss and keep the Cornhuskers from pulling off the upset. So in the end, it's a conference win. And sometimes, no matter what it looks like, you'll take it.
(Photo credit: Nebraska Athletics)
Filed to: Nebraska Cornhuskers