The Minute After: North Alabama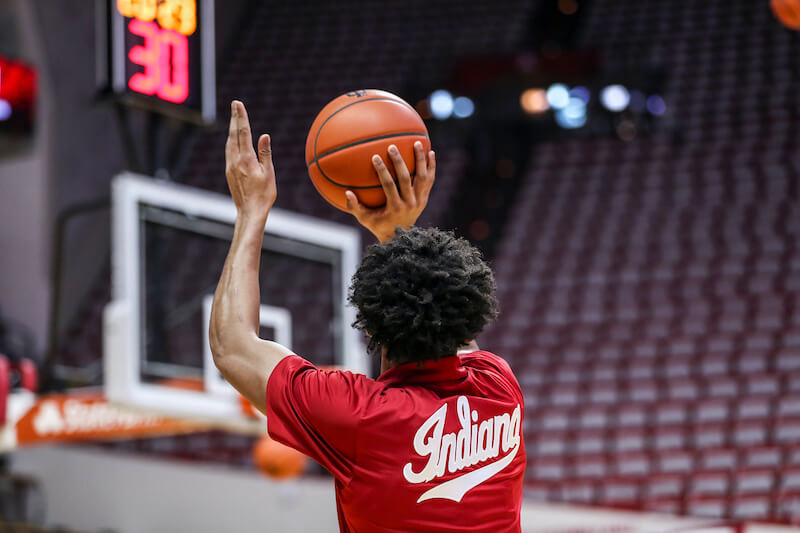 Thoughts on an 87-52 win against the Lions:
A cupcake game on a Sunday afternoon with essentially no crowd in the building? It's not the ideal environment for sustained focus and effort from a college basketball team. And the Hoosiers certainly fell victim to it at times in this one. Open-gym style play led to poor decisions and unsettled energy. Indiana also shot poorly in the first 20 minutes of the game, the glaring weakness of the offense still ever-present. Indiana made just 4-of-13 (30.8 percent) from deep and 12-of-22 (54.5 percent) from the line in the first half.
But North Alamaba continued to play zone defense in the second half. This allowed for Indiana to keep working the ball to the middle — or find success swinging it around the perimeter — for open shot after open shot from distance. And the second 20 minutes told a different story. Indiana heated up from deep, gaining more confidence as the half went along, hitting 9-of-20 after the break. Armaan Franklin made 4-of-4. Rob Phinisee pumped in 2-of-4. And even Khristian Lander — who entered the game 2-of-13 from 3-point range — chipped in 2-of-3 to aid in the long-range explosion. Anthony Leal rounded out the 3-point scoring with a 1-of-2 mark from deep in the second half, his make the first of his Hoosier career. Indiana finished the contest 13-of-33 (39.4 percent) from distance, a season-high in both total makes and percentage.
This was a game many had earmarked for Indiana's freshmen to get more run and experience and it certainly was the case. After not seeing the floor against Florida State, Jordan Geronimo (15 minutes, season-high) and Leal (14 minutes) got in the mix this afternoon. And Lander played 17 minutes, one off of his season-high of 18. Geronimo was active, scoring four points, grabbing four rebounds, dishing out an assist and racking up a steal, though he missed both his free throws after getting fouled on a field goal attempt. Leal looked ready and confident to shoot, so good to see his first 3-point attempt go down. Lander (three turnovers) continues to make mistakes, but he hit 4-of-4 from the line to go along with his 2-of-3 mark from 3-point range, giving him a career-high 10 points.
While this was a strong 3-point shooting effort from the Hoosiers, Jerome Hunter hit just 1-of-6.
Defensively, the Hoosiers continue to play at an elite level. They overpowered and outmatched the Lions for the duration of this one. Indiana held North Alabama to just .63 points per possession, which was a season-low for an opponent. Offensively, Indiana's hot shooting in the second half helped the Hoosiers to their highest effective field goal percentage of the season (61.6). Though that was juxtaposed against their highest turnover percentage (21.9) of the season as well.
It's kind of hard to believe, but this afternoon's contest is it in terms of soft competition for the year. After the Butler game next weekend, it's an all-Big Ten slate the rest of the way for the Hoosiers. If Indiana can get a shooting performance like this more often, coupled with its strong defense, the Hoosiers are bound to be a tougher out against all the high-level competition to come.
(Photo credit: IU Athletics)
Filed to: North Alabama Lions