2020-21 ITH Season Preview: Maryland Terrapins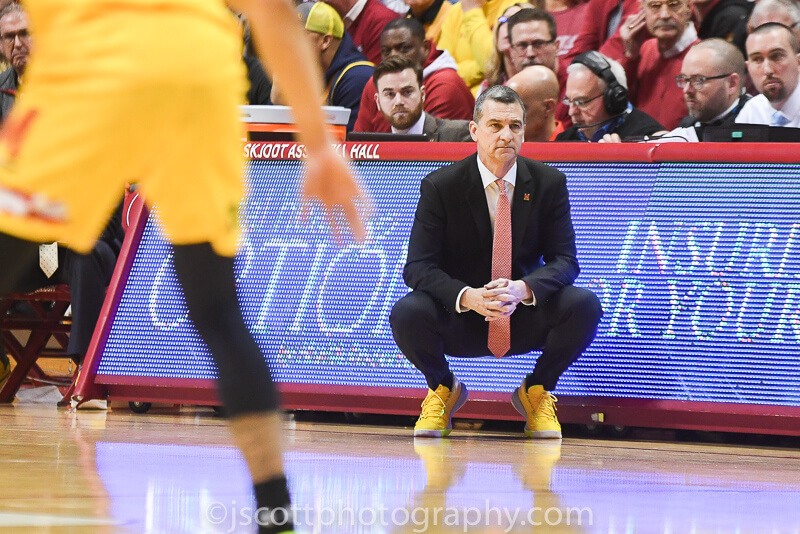 With the start of college basketball season slated for late November, we'll be taking a long look at the conference at large as well as Indiana's roster over the next month. Today, we preview Maryland.
Maryland was one of the few teams to find success within the Big Ten's never-ending gauntlet of talent last season. The Terrapins finished their Big Ten slate with a 14-6 record, grabbing a share of the regular season conference title along with Wisconsin and Michigan State.
A majority of the team's prosperity stemmed from two players: senior point guard Anthony Cowan Jr. and sophomore forward Jalen Smith. Now, both are gone from the program.
Cowan was the heartbeat of Maryland's team, serving as the main ball handler and an unwavering presence. If the Terrapins were in trouble, the ball was in Cowan's hands. The three-time all-Big Ten selection started all 31 of Maryland's games last season and led the team in points (16.3), assists (4.5) and minutes (34.7) per game.
Cowan concluded his career as one of the most decorated players to roll through College Park. He's the program's all-time leader in consecutive starts (130) and free throws made (579). He also ranks in the top ten in career minutes, career starts, career 3-point field goals made, career double-figure games, career assists and total points.
His counterpart on the blocks last season was Smith, who was an undeniable force on the perimeter, too. While averaging 15.5 points 10.5 rebounds, Smith was the only player to record at least 60 blocks and 30 3-pointers in the country. He was rightfully named to the Big Ten's all-defense first team, while also leading the conference in double-doubles with 21.
Cowan and Smith combined to lead Maryland to a 24-7 overall mark, their best record since the 2016-17 season. The Terrapins built an impressive NCAA tournament resume, defeating Notre Dame, Illinois (twice), Indiana (twice), Ohio State, Iowa, Rutgers, Michigan State and Michigan. They strung together nine consecutive conference wins in a stretch between January and February. At the Big Ten tournament, they were slated as the No. 3 seed and were projected as a No. 2 seed if March Madness went on as usual.
Despite all Maryland's achievements, most of their team statistics were relatively average. The only categories where the Terrapins stood out were points allowed per game (64.5), where they ranked 45th in the nation, and free throws in conference games, where they ranked 2nd in overall percentage (77) and first in attempts per game (15.3).
As Maryland shifts to the upcoming year, Cowan graduated and Smith declared for the NBA draft, where he's a projected late first round pick. Even with Cowan departing, the Terrapins still boast a relatively experienced backcourt returning this season.
Three upperclassmen guards will most likely have to work as a committee to replace the production of Cowan. One obvious candidate to fill the scoring void is junior guard Aaron Wiggins. Last season, Wiggins was named the Big Ten sixth man of the year, dropping 10.4 points and grabbing 4.9 rebounds per game.
Then, there's junior guard Eric Ayala and senior guard Darryl Morsell. They combined to make 49 starts last season for Maryland. Ayala, who scored 8.5 points and 2.9 rebounds per game, also found a niche as a distributor, finishing only behind Cowan on the squad with 66 assists.
Morsell adds a defensive presence to the lineup. In early December, he contained Marquette's Markus Howard to six points on 1-for-12 shooting. He also contributed 8.5 points and 4.7 rebounds per contest.
As for the frontcourt, Maryland's only significant returner is sophomore Donta Scott. As a freshman last year, Scott worked his way into the starting lineup for the final 20 games of the season. He concluded the year averaging 5.9 points and 3.6 rebounds in just over 20 minutes on the floor.
Mark Turgeon is also bringing in a plethora of newcomers. The most noteworthy is transfer Jairus Hamilton, who left Boston College last spring. It still hasn't been decided if Hamilton will be granted eligibility this season. If he is able to suit up, it will be a huge lift for the Terrapins in the paint. The 6-foot 8-inch Hamilton averaged 9.5 points and 4.3 rebounds per game, while shooting 77 percent from the free-throw stripe.
Among the other additions is Alabama forward transfer Galin Smith, who played sparingly for the Crimson Tide and is immediately eligible for his final season.
Then, there's three freshmen: Three-star combo guard Marcus Dockery, three-star point guard Aquan Smart and Swiss forward Arnaud Revaz. The instant impact of any of the first-year players is uncertain, but any potential spark will benefit the Terps.
Bottom line: Many early season predictions have been skeptical of Maryland's potential after losing their two most productive players. The Terrapins return a bounty of role players from last year, but will need them to make evident improvements to remain a contender in the Big Ten this season. The one factor that Maryland has working for them is their seasoned backcourt, which frequently proves to be valuable in March.
Quotable: "I'm not into a lot of things, but to hang a banner, that's pretty cool." – Mark Turgeon after Maryland clinched a share of the Big Ten title with a win over Michigan.
(Previously: Nebraska, Northwestern)
Filed to: 2020-2021 Big Ten preview, Maryland Terrapins