Report: 2020 Maui Invitational considering move to Asheville, North Carolina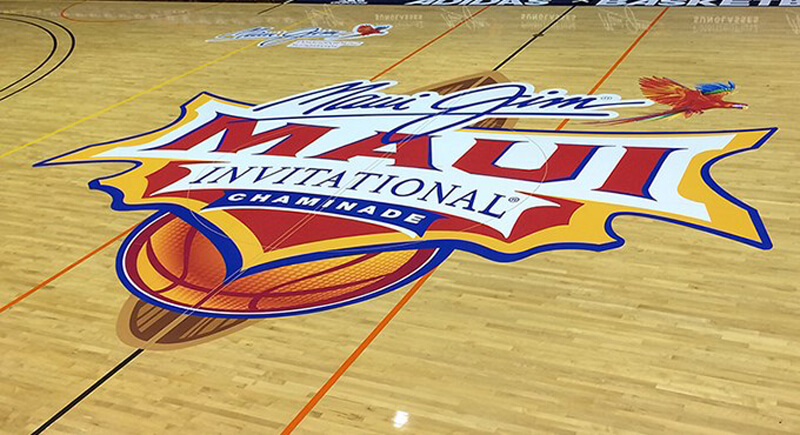 Harrah's Cherokee Center in Asheville, North Carolina has emerged as a potential location for the 2020 Maui Invitational, according to a report by Jon Rothstein.
Indiana is scheduled to play in the event along with Alabama, Providence, Davidson, North Carolina, Stanford, Texas and UNLV. The programs bring a combined 214 NCAA tournament bids, 39 Final Four appearances and 13 national championships.
The Maui Invitational, which is televised by the ESPN family of networks each year, is a premier event for the network during its annual "feast week" in late November.
Originally, the Invitational was set to take place on November 23-25 in its usual location at the Lahaina Civic Center in Maui, Hawaii. However, as college basketball's landscape and schedule continue to evolve as a result of the COVID-19 pandemic, other options are being explored.
Indiana has one Maui Invitational championship (2002) and most recently played in the event in 2015, when it finished with a 1-2 record. The Maui Invitational was first played in 1984.
Harrah's Cherokee Center, which opened in 1994, includes the ExploreAsheville.com Arena, which has a capacity of 7,674. The arena has hosted a variety of concerts and also hosted Southern Conference basketball tournaments in 2012, 2013 and 2014.
On Tuesday, it was reported that Wednesday, Nov. 25 will be the proposed start date for the 2020-21 season. The current scheduled start for the 2020-21 season is Tuesday, Nov. 10. If Nov. 25 becomes the new start date, practice would not begin until Wednesday, Oct. 14.
Filed to: 2020 Maui Invitational