Evansville Bosse's Julian Norris ready to make a name for himself in Indiana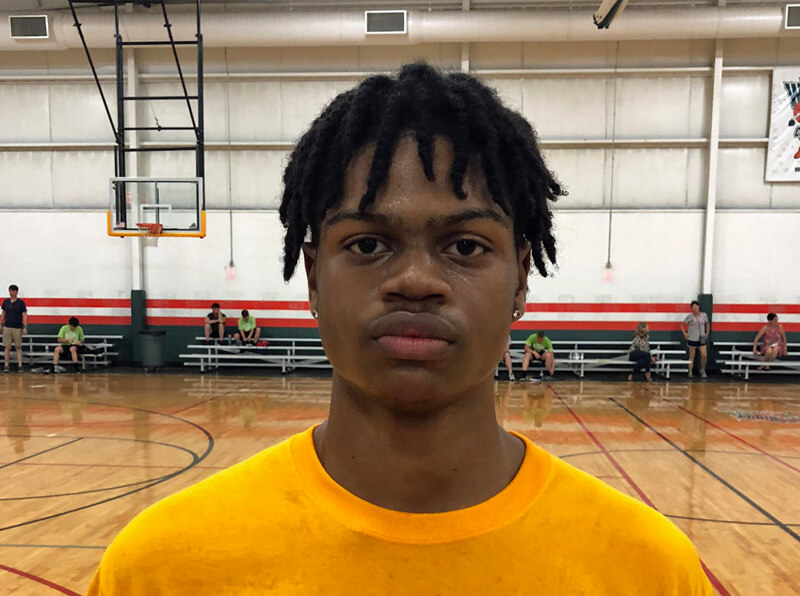 Every morning Julian Norris wakes up, goes to the gym and makes 1,000 shots.
He takes shots from all three levels, and he'll shoot 20 free throws in between his transition to a new spot on the floor.
At noon, Norris works out in his house, lifting weights or doing cardio depending on the day. Finally, around 5-6 p.m., he'll go back to the gym and get more shots up.
It's a daily routine for Norris that has helped turn him into one of the rising players in Indiana for the class of 2022. Norris, a three-star prospect from Evansville Bosse, was ranked in the Rivals top 150 players for the class of 2022.
Although he has no official offer from Indiana yet, the in-state guard told Inside the Hall that one of IU's assistants had spoken to his head coach about him.
It's no secret that Archie Miller and his staff took numerous trips to Evansville to watch incoming five-star Khristian Lander compete. Miller and Tom Ostrom were in attendance during the Reitz vs Bosse game on Feb. 28 that was for the Southern Indiana Athletic Conference title.
Lander and Norris were both playing, and after being held scoreless in the first half, Norris came up big with a few 3-pointers down the stretch of the game. He finished with 10 points and Bosse won the game 71-70.
Although Norris hasn't spoken directly to Indiana, he hopes to catch the attention of the Hoosiers and many more schools this coming summer and fall. Norris said his most recent offer came from Murray State, the school that produced one of the NBA's most dynamic and exciting guards in Ja Morant, a player Norris is a fan of.
When it comes to the recruiting process, Norris said he asks Lander, who he is good friends with, questions about how to approach certain coaches and get the best answers about different programs. He also said playing alongside Kiyron Powell, a 6-foot-9 three-star committed to Houston, was an advantage for him because schools would come watch Powell, so Norris would be able to play well and catch their attention, too.
Norris said he has practiced a few times lately with the U16 Indiana Elite team and added they might start competing in some tournaments in the coming weeks. Whenever he can get back on the court, he hopes to put his talent on full display.
"Definitely being able to score the ball at all three levels," Norris said on his strengths. "I think my IQ is very high."
Last season, Norris averaged 12.8 points, 3.3 rebounds and 1.8 assists per game. He shot 56 percent from the field and 48 percent from beyond the 3-point line. He admits most of points came from beyond the arc last season but insists that there's more to his game than that.
As a 6-foot-3 guard, Norris has a number of moves to have his way in the backcourt. With his height, he's been adapting the strategy of when he gets cut off while driving to the hoop, he can just turn around and start posting up the smaller guards defending him.
With Bosse's senior guards graduating, Norris is going have to get used to having the ball in his hands more. He said he's been working on his handles a lot more, and he's ready to embrace more of a point guard role while still maintaining his aggression to score the ball.
Norris isn't afraid to admit his coaches got on him last season about his defense. There's nothing wrong with his stance or ability to defend, but they said he "gave up" on certain possessions. Norris said it's been a point of emphasis for him to improve on the defensive end, so that when his junior season arrives, all facets of his game will be strong.
"They're going to see this season," Norris said.
Filed to: Julian Norris