'There's really nothing like Indiana high school basketball:' All-Stars react to no games and series significance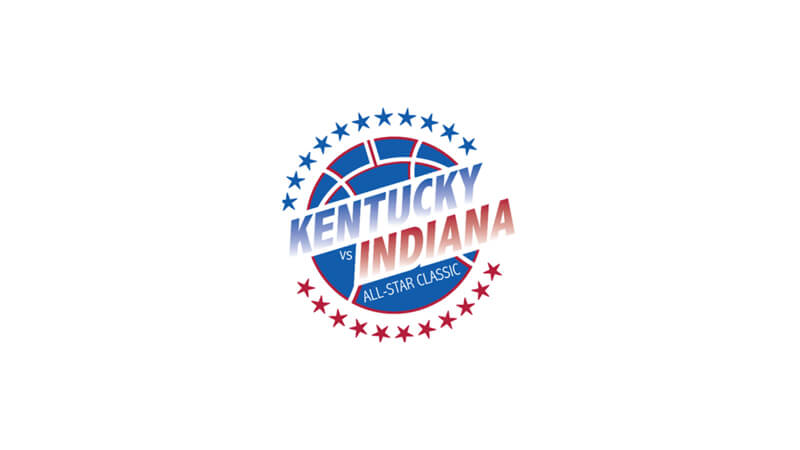 After holding a top 60 workout at Heritage Christian School in Indianapolis, Indiana All-Star game director Mike Broughton heard some of the girls talking about how someone had the coronavirus in Avon.
Broughton was driving home after the workout, and while thinking about who he might select for the girls Indiana All-Star team, he also had thoughts about how COVID-19 would start to affect schools and life in Indiana if the cases begin to pile up.
With his big event of the year scheduled in June, he had no worries about it being impacted.
Then he sat in his living room as NBA teams were removed from the court, and he started to realize the severity of the issue at hand. The last straw was when the Indy500 announced it would be postponed, because the Indy500 is always a week before the games.
On April 9, the Indiana-Kentucky All-Star series was officially canceled for 2020.
"It was something I didn't want to do unless I was forced to do it," Broughton said. "These kids only get one senior year."
Broughton became the director for the Indiana All-Star game in 2018, becoming just the fifth man to claim the position since its dawn in 1939.
Last year's events were seen as a success by Broughton, as he sat back and watched over 6,000 fans file into Bankers Life Fieldhouse to watch the likes of Trayce Jackson-Davis, 2019 Indiana Mr. Basketball, and Jorie Allen, 2019 Indiana Miss Basketball, as both were committed to IU.
This year, he had already sold around 3,500 tickets by March before he had to cancel the event.
The only other time this event hasn't been played out was in 1943 and 1944, and that was because of World War II.
The Indiana-Kentucky All-Star series started in 1940 for the boys, and Indiana has a 99-44 advantage. The girls were added in 1976, and Indiana also leads Kentucky in that series 50-38. This will be the first time the girls game will be interrupted.
"No way did I ever think it would turn into this," Broughton said on the impact of COVID-19.
When Nijel Pack, a graduating guard from Lawrence Central who is committed to Kansas State, found out it was canceled, he was heartbroken.
One week Broughton had called up all the boys to tell them they made the team, and the next week he had to call them all back to say it was going to be canceled.
"Growing up in Indiana, you always want to be an All-Star," Pack said. "It sucked we had to go out that way."
Kristian Young, a UIC commit from Lawrence North, isn't afraid to admit she cried a little when she received the call from Broughton saying the event can't go on this summer.
"I was devastated when the moment got taken away," Young said. "This was something I worked really for and there was nothing anybody could do about it."
Both Pack and Young were able to experience some of the All-Star flair last year as they were both members of their respective Junior All-Star teams, but the Senior All-Stars get to play the big games against the Kentucky All-Stars in the big venues.
Young said it was nice for a change not having to play against all the talented girls in the state and instead play alongside them.
Pack said it was like a family reunion. He and players like Anthony Leal and Trey Galloway all played for Indiana Elite, so it was always fun to reunite with them on the court.
"We had a lot of fun playing with each other," Pack said. "We were looking forward to playing one last time together before we all went our separate ways."
Despite no games this summer, Broughton still wanted to do something special for the players.
He teamed up with Champion and, together, they made it so all the All-Stars were able to order their jerseys online and have it shipped to their house.
Pack was in the middle of a workout when his dad sent him a picture of the fresh red, white and blue jersey. Pack got number five, which is a special number to him as several of his older family members have worn that number in their careers.
As for Young, she immediately put on the jersey, took a picture with it and tweeted at 2020 Indiana Miss Basketball Sydney Parrish asking to run the All-Star game at the park.
"The kids lost a lot of things, and I felt bad for them," Broughton said on his decision to give them their jerseys. "It was a tough stretch for us because we didn't have any income, but we just felt they deserved it."
The range of disappointment that the games had to be withheld this year was a twisted testament to how deep the roots of high school basketball runs in Indiana.
When Broughton is asked about what he does in his job, he simply replies, "I get to go to the best games across the state all winter long and see the best players. It's a pretty good job."
As for Pack, as he gets ready to join the Wildcats in the Big 12, he said he "loved everything about Indiana basketball." Pack will never forget seeing other small gyms and small crowds across other states' high schools, knowing it was always the opposite in Indiana. Now, he'll always be able to go back to Lawrence Central and see his All-Star jersey in the gym.
Young probably had the best ending to her career as any player this season. After falling short in the 2019 state championship, Young and the Wildcats won the state title at the beginning of March.
"It felt like the fairy-tale came true," she said.
Although there will be no history of the 2020 Indiana All-Stars playing in any games, their names will forever be included in the future booklets and pamphlets that will be made for the coming years.
"There's really nothing like Indiana high school basketball," Broughton said. "Once you're an Indiana All-Star, you're always an Indiana All-Star."
NOTE: Indiana All-Stars and IU commits Anthony Leal and Trey Galloway were not made available to be interviewed for this story.
2020 Indiana Boys All-Stars
Name, School, Height, Pos., PPG, College Choice
Tre Coleman, Jeffersonville, 6-6, F, 14.6, Nevada
Dre Davis, Lawrence Central, 6-6, F, 21.6, Louisville
Johnell Davis, Gary 21st Century, 6-4, G, 31.4, Florida Atlantic
Malek Edmonds, Brownsburg, 6-6, F, 17.1, Marian
Trey Galloway, Culver Academy, 6-5, G, 21.4, Indiana
Anthony Leal, Bloomington South, 6-5, G, 18.2, Indiana
Mabor Majak, Hamilton Southeastern, 7-0, C, 11.9, Cleveland State
Sincere McMahon, Crispus Attucks, 6-1, G, 26.1, Western Illinois
Nijel Pack, Lawrence Central, 6-1, G, 17.7, Kansas State
Tayson Parker, Northwestern, 6-1, G, 28.8, Indiana Wesleyan
Tony Perkins, Lawrence North, 6-4, G, 17.7, Iowa
Kiyron Powell, Evansville Bosse, 6-11, C, 14.2, Houston
Charlie Yoder, Westview, 6-4, G, 27.3, undecided
Head coach: Ryan Osborn, Carmel
Assistant coaches: Mark Detweiler, Delta; Nate Hawkins, Heritage Hills
2020 Indiana Girls All-Stars
No., Name, School, Height, Pos., PPG, College Choice
Allison Bosse, Brownsburg, 5-8, G, 17.0, Marian
Kendall Bostic, Northwestern, 6-1, F, 20.5, Michigan State
Ella Collier, Danville, 6-0, G, 23.5, Marian
Katie Davidson, Lawrence North, 5-10, G, 10.7, Miami (Ohio)
Nan Garcia, Jeffersonville, 6-0, F, 18.8, Penn State
Khera Goss, Ben Davis, 5-11, F, 14.6, Toledo
Sydney Graber, Homestead, 6-0, F, 15.1, Central Michigan
Madison Layden, Northwestern, 6-1, G, 25.6, Purdue
Rachel Loobie, Franklin Central, 6-1, G/F, 21.0, Central Michigan
Ra'Shaya Kyle, Marion, 6-6, C, 27.3, Purdue
Jasmine McWilliams, North Central, 5-11, F, 12.1, Northwestern
Sydney Parrish, Hamilton Southeastern, 6-2, G/F, 24.8, Oregon
Dash Shaw, Crown Point, 5-6, G, 13.5, Purdue-Northwest
Kristian Young, Lawrence North, 5-5, G, 10.7, Illinois-Chicago
Head coach: Jeff Allen, Bedford North Lawrence
Assistant coaches: Donna Buckley, Noblesville; Doug Springer, Northridge
Filed to: Indiana All-Stars, Kristian Young, Nijel Pack