Intramural Center at IU to be renamed after Bill Garrett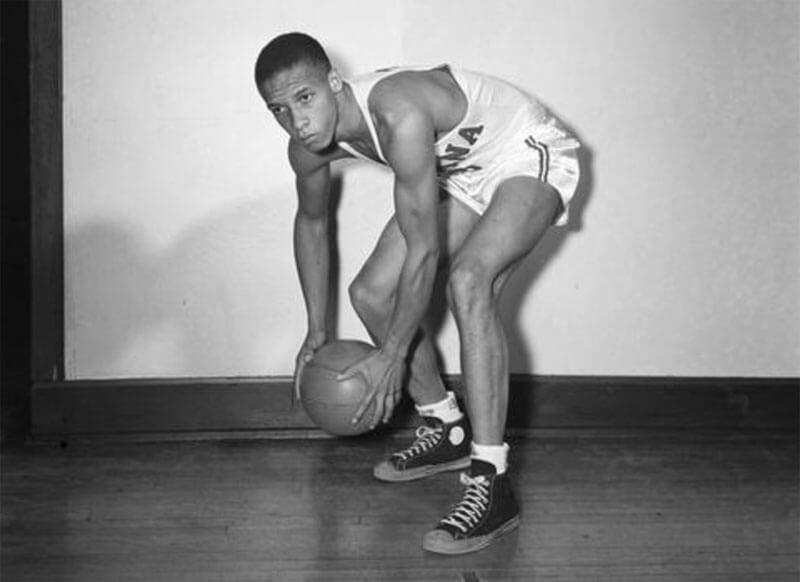 During Friday's meeting of the Indiana University Board of Trustees, a resolution was unanimously approved to rename the Intramural Center on the IU Bloomington campus after Bill Garrett, an IU basketball legend who was the first African American basketball player in the Big Ten Conference.
The facility, which hosted IU men's basketball home games from 1928-1960 when it was known as The Fieldhouse, will now be renamed the William Leon Garrett Fieldhouse.
Official. pic.twitter.com/4yGoJyzZlt

— IU Bloomington (@IUBloomington) June 13, 2020
The name change comes two years after Ora Wildermuth's name was removed from the facility due to concerns about racist beliefs and views held by the IU alumnus and trustee.
Friday's name change was approved after IU President Michael McRobbie delivered a report to the Board of Trustees that called for the change, which was then immediately approved.
"Appropriate signage will be placed on the building to honor this great alumnus of Indiana University and one of its true courageous leaders in the integration and acceptance of African Americans in basketball at both the collegiate and professional level," McRobbie wrote after the measure was approved.
Garrett's legacy is well known in IU Athletics lore for his impact both on and off the court.
He played for the Hoosiers from 1948 to 1951, twice earning All-Big Ten honors. Garrett led IU in scoring and rebounding each year from 1949 to 1951, earning All-American honors for his performance in the 1951 season in which he averaged 13.1 points and 8.5 rebounds per game.
His basketball career later extended to time spent with the Harlem Globetrotters after his NBA plans were altered due to his service in the U.S. Army. Garrett died in 1974 as the result of a heart attack.
A member of both the IU Athletics Hall of Fame and the Indiana Basketball Hall of Fame, Garrett is remembered more for being the man who broke the "gentleman's agreement" barring African Americans from playing basketball in the Big Ten.
After winning an Indiana state title with Shelbyville in 1947, Garrett was named Indiana Mr. Basketball and arrived at IU in the fall of 1947 with help from then-IU President Herman B Wells.
While Wildermuth's name wasn't removed from the Intramural Center until 2018, a state historical marker in Garrett's honor was placed outside the facility in 2017.
"This was a great occasion that should have been done long before (today)," said Marvin Christie, who played with Garrett during the 1949-50 season, on the day the marker was dedicated. "I'm glad they finally recognized what a wonderful guy he was."
"We're really proud to be here, and that IU honored (Bill) in that way," Garrett's son, Billy Garrett Jr. said on the same day. "Our father's legacy gets to live on forever."
Filed to: Bill Garrett