Film Session: Ohio State
After Indiana's win against Ohio State on Saturday afternoon, Archie Miller had praise for Jerome Hunter.
"Jerome Hunter played the best game of his college career and he gave the best minutes all season long at that wing position that I think that we've had," Miller said. " … Jerome impacted the game in a real positive way — in particular defensively. He's big. He's physical. He going to get more confident, get more rhythm. Guy's really had to teach himself how to play basketball again. But I thought his minutes were good."
While Hunter didn't record a field goal in 19 minutes of action, he went 5-of-6 from the line, narrowly missing a couple and-1 opportunities via two cuts into the paint and a post-up. We'll take a look at those three plays — as well as a strong defensive set from Hunter — in the latest edition of Film Session:
In the first half with the Hoosiers up six, Devonte Green swings the ball to Hunter as De'Ron Davis starts to get position on Kaleb Wesson near the right high post: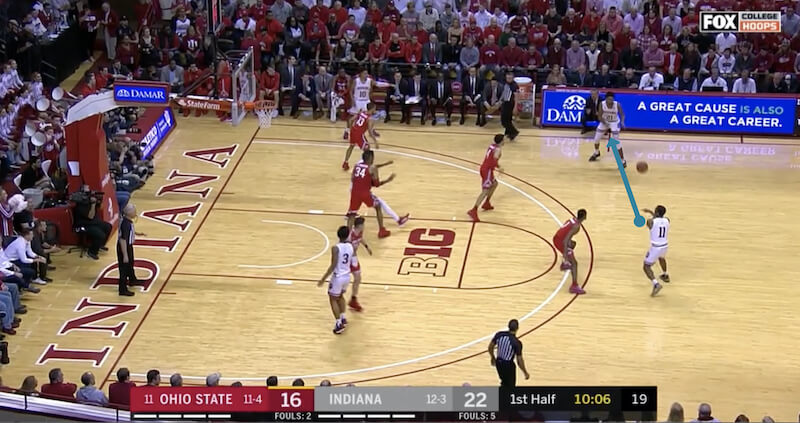 Hunter makes the pass into Davis: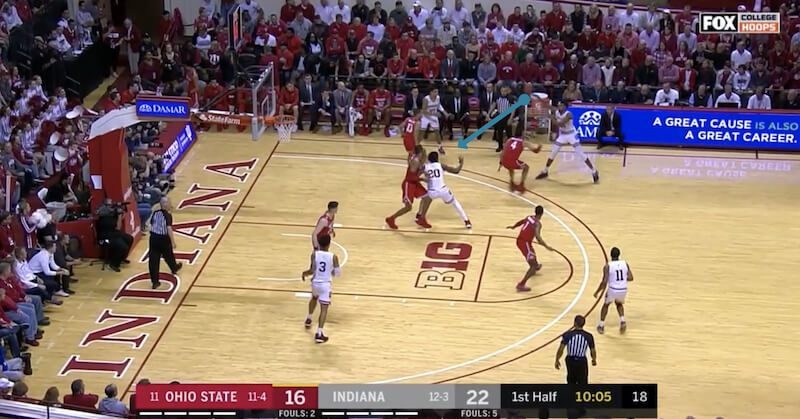 Duane Washington keeps an eye on Hunter to start, but moves down to double Davis. With his body turned, he loses Hunter. So Hunter cuts into space in the middle of the court: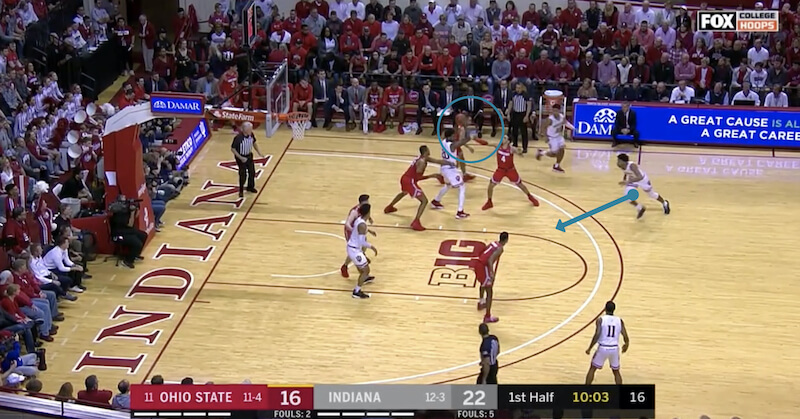 Davis, while he hasn't played a ton this year, has always proven to be a strong passer out of a double team for the Hoosiers. He finds Hunter in the paint: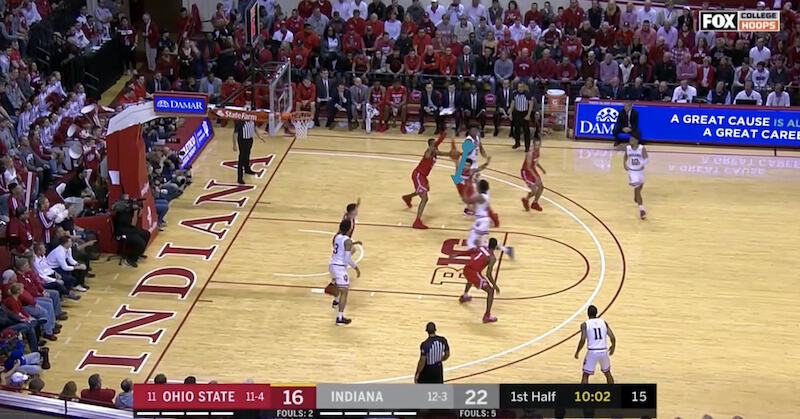 Kyle Young rotates over from Justin Smith to stop Hunter's direct drive to the basket. He fouls Hunter on the attempt as Washington tries to catch up. Hunter would make one of two at the line: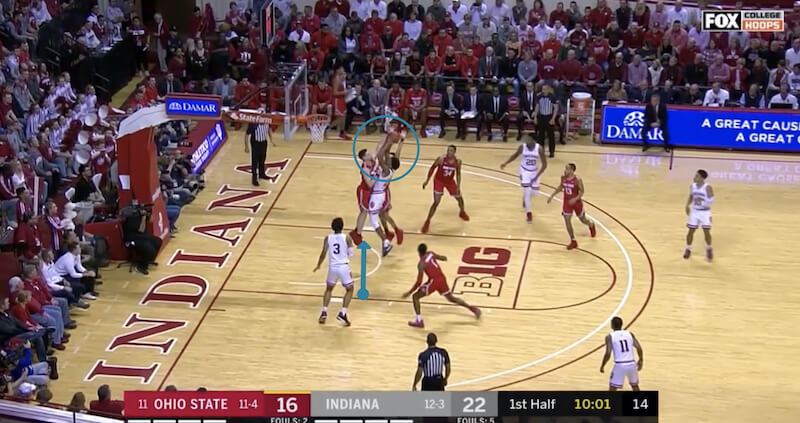 This is pretty simple action from Hunter here. But it's something Indiana hasn't done much, if at all, this season. Usually defenders are free to sink down on a double against Indiana, needing only to close back out to the perimeter. But with Hunter in movement, he got a much higher-percentage look near the rim.
Filed to: Jerome Hunter, Ohio State Buckeyes