Film Session: Northwestern
After finding themselves down 10 points with 11:59 to go in the second half, the Hoosiers turned up their intensity and energy and were able to pull off the comeback victory against Northwestern on Wednesday night.
As the Wildcats came back from a 10-point deficit of their own in the first half and eventually completed a 20-point swing, too often the Hoosiers completely lost their men, allowing Northwestern to catch the ball with space in the paint for easy looks.
We'll take a look at Indiana defenders losing their men as well as some key plays during their comeback in the latest edition of Film Session:
With Northwestern up three early in the second half, Pat Spencer passes the ball to Pete Nance and cuts to the paint. Nance swings the ball to Miller Kopp: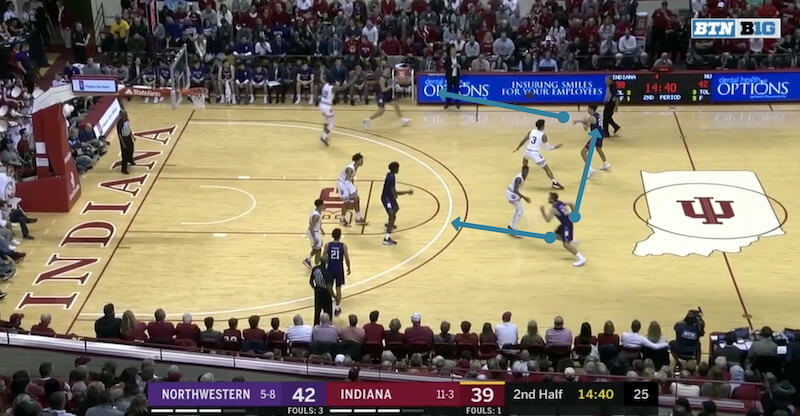 On the left side of the court, A.J. Turner looks to be setting up to take a staggered screen to the top of the key. Spencer is now in the paint. Kopp surveys the scene on the right wing: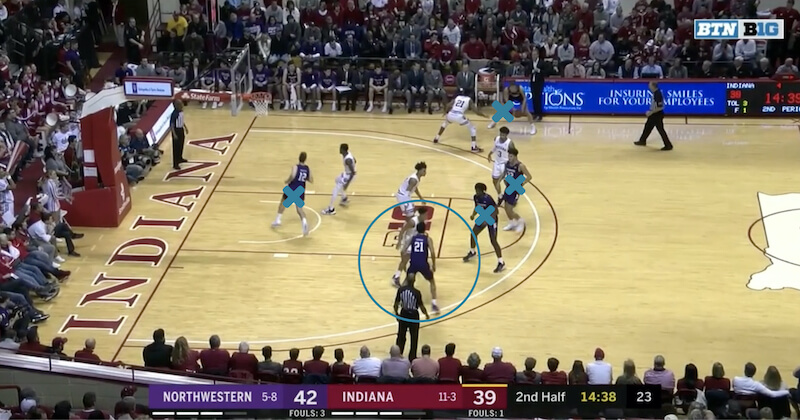 But Turner doesn't use the screens. Instead he cuts to the basket. Rob Phinisee is anticipating the opposite and Turner has steps on him to the bucket. Spencer begins to clear out of the paint to the left corner: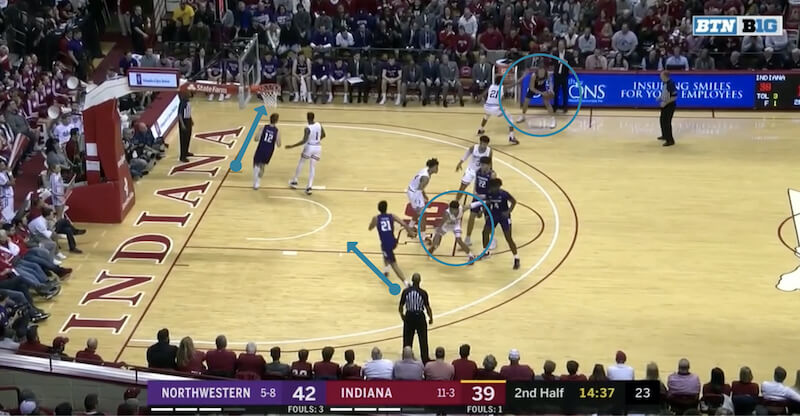 As Kopp makes the pass to Turner, Phinisee runs into Trayce Jackson-Davis, complicating his route on the recovery: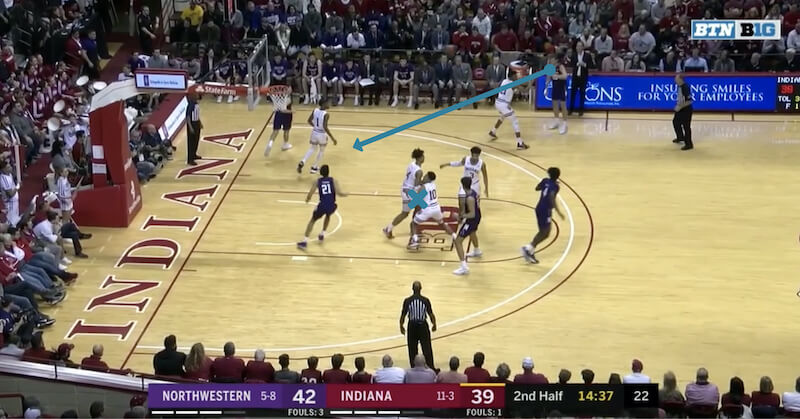 Turner has space as he catches: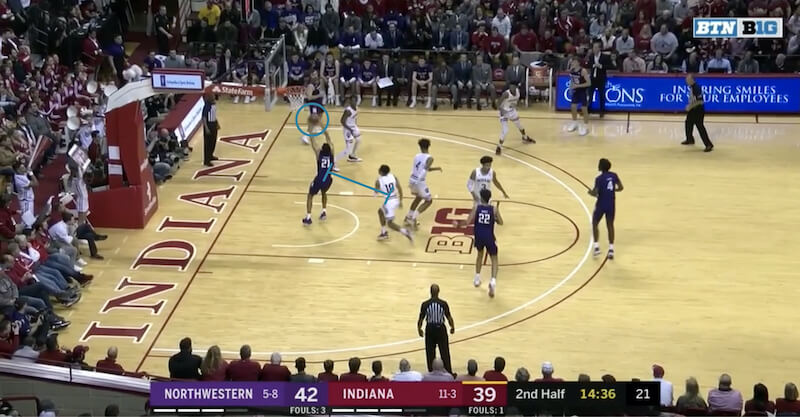 Phinisee is able to give a decent contest all things considered, but Turner puts it in for two to extend the Wildcats' lead to five: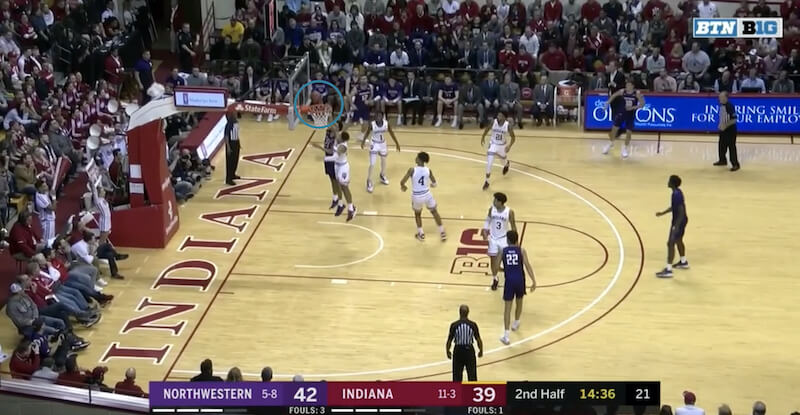 Smart set from the Wildcats here, one that had the Hoosiers fooled.
Filed to: Justin Smith, Northwestern Wildcats