Film Session: Portland State
After watching his team give up 1.08 points per possession to the Portland State Vikings, Archie Miller voiced displeasure about Indiana's defense in his post game press conference.
"There's just some alarming things out there defensively," Miller said. "This team has to grow up a little bit faster on the defensive end. We're going to have to be a whole lot tougher."
We'll take a look at some of Indiana's defensive breakdowns in the latest edition of Film Session:
Off the right wing, Boo Boo Woods dribbles right, looking to use a ball screen from Rashaad Goolsby: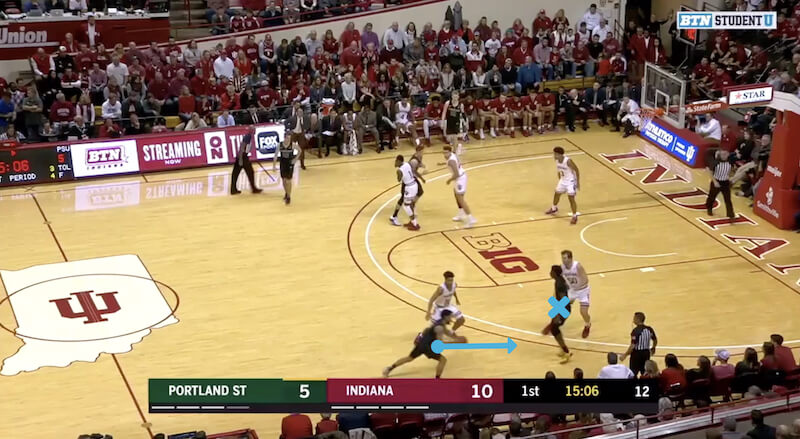 Goolsby slips the screen and heads up to the top of the key. Woods keeps heading right. Rob Phinisee chases and Joey Brunk slides to cover as well: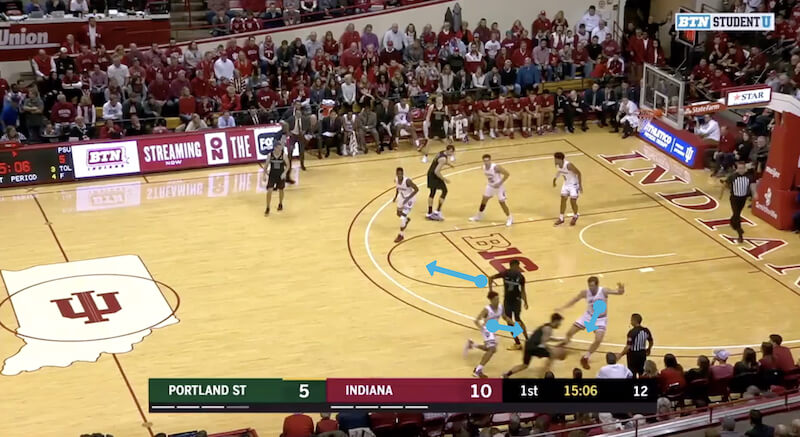 Two Hoosiers are now guarding Woods and that creates an imbalance on the weak side of the floor — a four on three situation for the Vikings. Woods looks to Goolsby near the top of the key: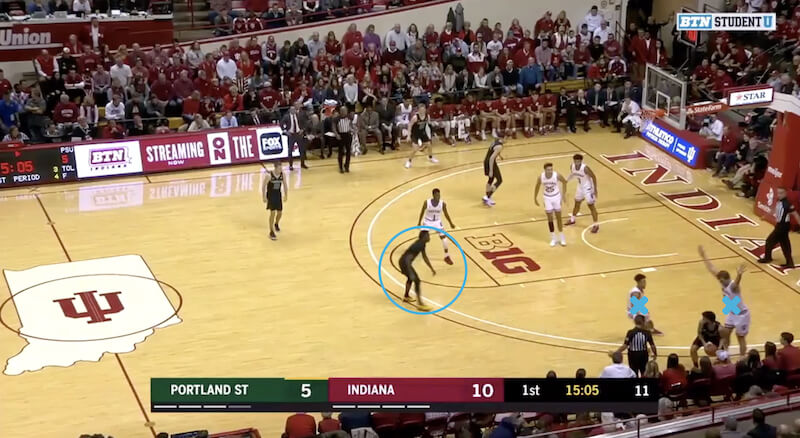 As Woods throws the pass to Goolsby, Durham rotates up to cover with Indiana's defense leaving space on the perimeter for other Vikings: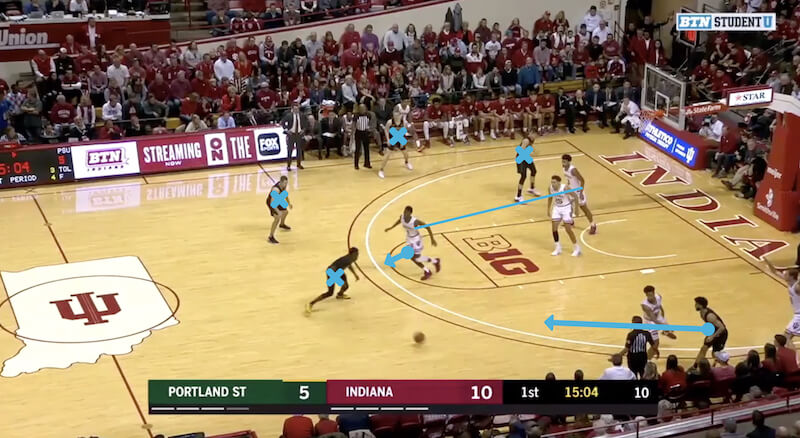 Durham makes the curious choice to not cover the ball at all, instead flanking out to the left wing: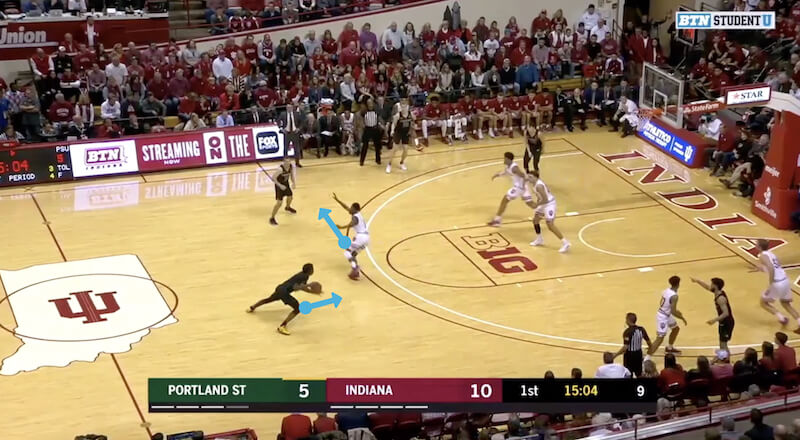 This allows space for Goolsby to dribble up. Race Thompson sprints up from the paint to cover him: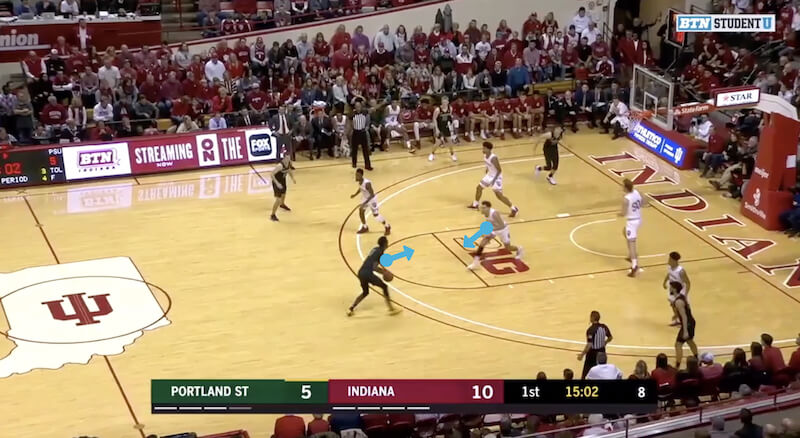 But he's able to get a shot off relatively unimpeded and knocks it down: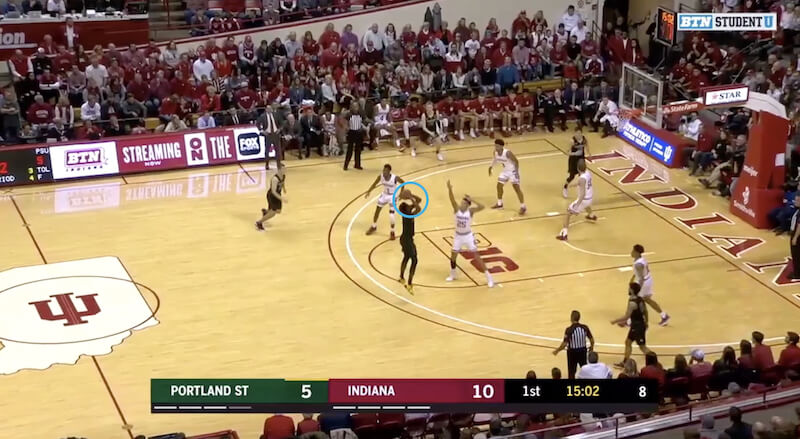 When Phinisee and Brunk both went after Woods and didn't communicate well, it left an advantage for the Vikings on the other side of the floor. And when Durham decided to just leave the ballhandler, more opportunity arose for Portland State and Goolsby cashed in.
Video:
Filed to: Portland State Vikings