6-Banner Sunday: Important rule changes approved for 2019-20 season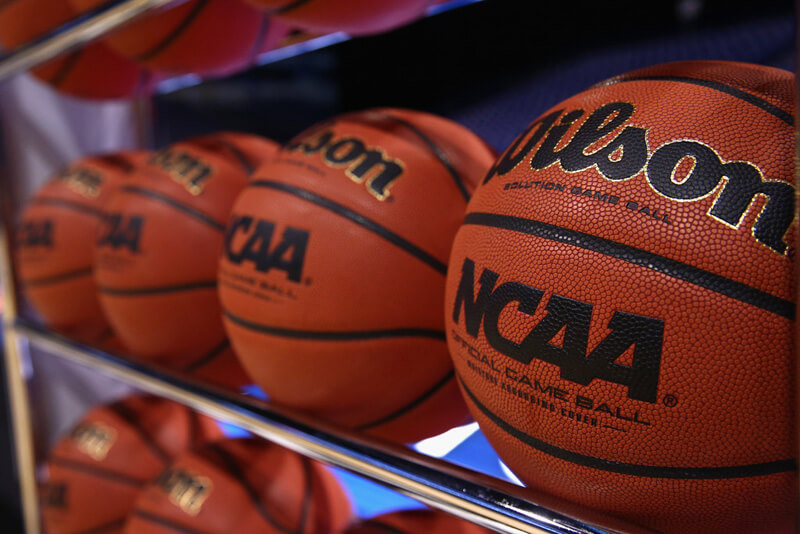 6-Banner Sunday is Inside the Hall's weekly newsletter in partnership with The Assembly Call. More than 6,500 Indiana fans receive the newsletter each week. In addition to appearing each week on the site, you can also opt to receive 6-Banner Sunday by email. A form to subscribe via email is available at the bottom of this week's 6-Banner Sunday.
Welcome to another edition of 6-Banner Sunday, a joint production between The Assembly Call and Inside the Hall where we highlight where we highlight the five most essential IU basketball stories of the past week plus take a look at how the other IU sports teams are doing.
This was a relatively busy week for the Big Ten and the NCAA. Two significant news items, which are highlighted in this week's newsletter, will alter the landscape of the conference and the sport of college basketball.
Meanwhile, some former Hoosiers are anxiously awaiting learning where their future will take them, while a couple of incoming Hoosiers took to the court in a classic all-star game..
All that and more in this week's 6-Banner Sunday.
In this week's edition:
• Indiana All-Stars in action
• NCAA rule changes
• Big Ten introduces new commissioner
• Podcast on the Brink
• NBA Draft Updates
• Other IU Sports roundup
Banner #1
Indiana All-Stars in action
The Indiana All-Star team played several games last week, and incoming IU freshmen Trayce Jackson-Davis and Armaan Franklin took center stage.
On Wednesday, the Indiana All-Stars defeated the Indiana Junior All-Stars 127-116. TJD put up 16 points and Franklin scored 15. Franklin had a few assists to Jackson-Davis as fans were able to get a glimpse of their chemistry.
On Thursday, the Indiana All-Stars faced off with the Kentucky All-Stars, and it wasn't exactly close: Indiana ran away with a 97-64 win in Louisville. Jackson-Davis scored 16 points, grabbed five rebounds and dished three assists. Franklin put up six points, five rebounds and four assists.
Indiana claimed the second contest on Saturday night as well, securing a sweep in the annual two-game event.
The incoming freshmen arrived on campus in Bloomington on May 31 and promptly got to work with Director of Athletic Performance Clif Marshall.
Banner #2
NCAA rule changes
Some NCAA Basketball rule changes were announced last week. The most significant of the changes: the 3-point line is moving back to the international distance (22 ft., 1 3/4 in.). The line had previously been at 20 feet, 9 inches, since being moved back in 2008.
Here's the official rationale behind the move:
• Making the lane more available for dribble/drive plays from the perimeter.
• Slowing the trend of the 3-point shot becoming too prevalent in men's college basketball by making the shot a bit more challenging, while at the same time keeping the shot an integral part of the game.
• Assisting in offensive spacing by requiring the defense to cover more of the court.
The other significant rule change implemented for next season involves the shot clock. Instead of resetting to 30 seconds after an offensive rebound, the clock will now reset to 20 seconds. This is surely intended to increase the pace of play in games.
Two other rules were adopted by the NCAA Playing Rules Committee:
• Players can now receive a technical foul for derogatory language. The NCAA site clarifies that as "derogatory language about an opponent's race, ethnicity, national origin, religion, gender, gender expression, gender identify, sexual orientation or disability."
• Coaches can now call live-ball timeouts during the last two minutes of the second half and the last two minutes of any overtime period. This is in response to the rule implemented last season barring anyone on the sideline from calling a live-ball timeout, which caused some frustrations for some teams in crunch time scenarios.
This week's Assembly Call Radio spent a lot of time discussing these changes. Jerod and Andy were joined by Ward and Eric from Hoosier Hysterics for this week's episode. Catch Assembly Call Radio live every Thursday at 9 p.m. for more lively IU basketball talk.
Banner #3
Big Ten introduces new commissioner
Earlier this week, the Big Ten announced the conference has tabbed a replacement at commissioner for Jim Delany, who's stepping down from the position on Jan. 1, 2020.
Kevin Warren is the man for the job. He's currently COO of the Minnesota Vikings. He'll begin working for the Big Ten in September.
The selection has significant implications: Warren, 55, will be the first-ever African-American commissioner of a power-five conference. Those implications aren't lost on Warren.
Here's IU President Michael McRobbie discussing the hire on Big Ten Network. McRobbie introduced Warren at the introductory press conference. You can hear the full press conference here.
Banner #4
Podcast on the Brink
On this week's edition of Podcast on the Brink, Alex and Jerod chat with Sporting News and Big Ten Network's Mike DeCourcy. The trio discussed the Big Ten's hire of Kevin Warren, the Michigan coaching change, Indiana's 2019-20 outlook, and more.
Tune in for new episodes of Podcast on the Brink every week with various guests and discussion in each episode.
Banner #5
NBA Draft Updates
Romeo Langford has been unable to work out for teams after undergoing surgery in April. It's unclear if that's causing a negative impact, but it's certainly not helping. Teams have to decide based on film, Langford's words, and their own observations and opinions as to how much Langford's thumb injury impacted his season (and his shooting) in Bloomington.
Overall, his trajectory has been pointing down on the draft boards. Many mock drafts have moved Langford out of the lottery.
Sam Vecenie's latest mock draft at The Athletic has Langford going No. 16 to the Orlando Magic. At CBS, Gary Parrish has Langford at No. 12 to the Charlotte Hornets. Maurice Moton at Bleacher Report projected Langford at No. 21 to the Oklahoma City Thunder.
Langford was not among the initial group invited to sit in the green room on draft night. However, per ESPN, 11 more players could be invited in the coming days. It would be surprising if 20 players were invited and Langford wasn't included.
While Langford has been sidelined, Juwan Morgan has worked out for several teams. He practiced with the Indiana Pacers and the Chicago Bulls last week, and he previously worked out with the Phoenix Suns. It's not a given that he'll hear his name called on draft night, and if he does, it will be in the second round.
Both players will learn their NBA Draft fates on Thursday, June 20 when the draft is held in Brooklyn.
Banner #6
News Around IU Sports
This content was contributed by Aaron Shifron (twitter @ashifron).
This week marked the end of the season for baseball and rowing. Only track and field are still finishing up their athletic season. However, several items happened away from competition and will continue to throughout the summer.
• IU Baseball had their season end in the NCAA tournament to host Louisville Cardinals last Sunday. Assembly Call was on site all weekend with coverage and those with a subscription to the Assembly Call Community can read about it. After the season, the Hoosiers had a program record ten players selected to the MLB draft. Junior Matt Gorski, became the highest player selected since Kyle Schwarber on first day. Day two saw starting junior pitchers Tanner Gordon and Andrew Saalfrank taken. On the final day seven more Hoosiers were selected.
• Men's and Women's Track and Field competed on day one, two and three of the NCAA Championship.
• Rowing finished 12th in the NCAA Tournament.
• Football saw former Hoosier great Antwaan Randel El placed on the College Football Hall of Fame Ballot. The Big Ten also announced a new affiliation with postseason bowls.
• Field Hockey saw the selection of Hailey Couch selected to the 2019 Young Women's National Championship.
• In Water Polo Izzy Mandema was selected as an All American honorable mention.
• Women's Basketball announced ticket information for next year's Paradise Jam in the US Virgin Island.
• Golf announced a major gift as part of the renovation to the IU Golf Course.
• Swimming and Diving announced the addition of a new assistant coach.
• Two Hoosiers received an award for Outstanding Sportsmanship from the Big Ten.
And with that, the joy of hanging Banner #6 is now one week closer.
Thanks for your continued support for The Assembly Call and Inside the Hall. We'll be back next weekend with a new roundup.
Now go enjoy yourself a 6-banner Sunday.
Filed to: