Indiana All-Stars best Indiana Junior All-Stars 127-116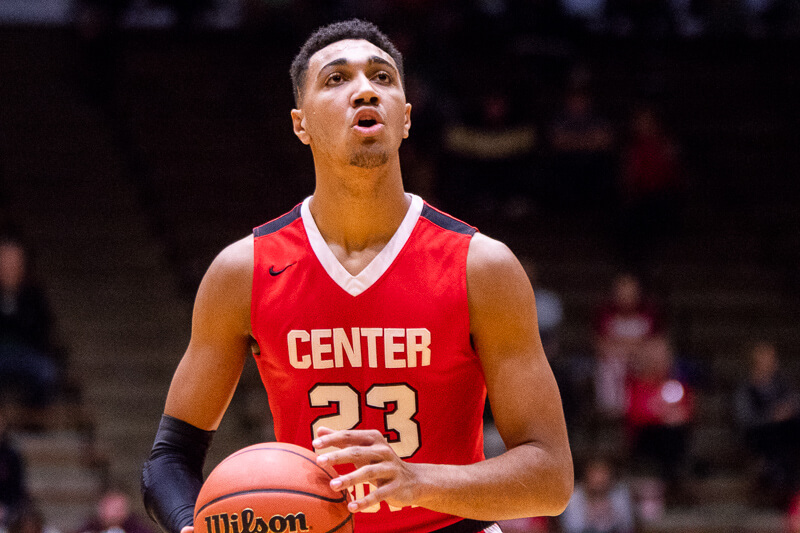 NEW CASTLE, Ind. — Ohio State football commit Dawand Jones led the fast break with his lineman-like stature and tossed it up to Indiana commit Trayce Jackson-Davis for the emphatic slam, bringing the crowd to its feet.
It was one of many highlights for Jackson-Davis, and the Indiana All-Star team, in the first half against the Indiana Junior All-Stars Wednesday night at New Castle High School.
Jackson-Davis, who had another alley-oop dunk off the backboard, led all scorers after the first 20 minutes with 11 points and five rebounds as his team had a 12-point lead.
"It was really fun," Jackson-Davis said. "We were taking it serious. We were trying to win but at the same time, we're trying to give a highlight show and play fast-paced."
The seniors wouldn't relinquish the lead, pushing their lead to as much as 20 en route to a 127-116 victory.
Jackson-Davis finished with a team-high 16 points and Indiana commit Armaan Franklin also contributed 15 points. Franklin had six assists, with a few dished to Jackson-Davis, allowing Indiana fans to see the chemistry between the two future Hoosiers.
"We have chemistry together," Franklin said. "We played together in second grade, so we are just kinda getting back into it. It's been fun playing with him."
Franklin and Jackson-Davis both starting working out in Bloomington during the last week of May.
Other top performers for the Seniors included Brandon Newman, who is committed to Purdue, with 15 points and Jalen Windham, who signed with Creighton, with 14 points.
Leading the way for the Junior All-Stars was Lawrence Central's Nijel Pack, who recently received an offer from Kansas State. Anthony Leal and Trey Galloway, two targets for Indiana in 2020, scored seven and 13, respectively.
The Juniors finished the week 1-2, splitting the series with the Junior Kentucky All-Stars earlier this week.
As for the Seniors, they will play against the Kentucky All-Stars at 8 p.m. Friday at Bellarmine University.
Final box score from tonight's game: pic.twitter.com/zPRQJFHEqE

— Dylan Wallace (@Dwall_1) June 6, 2019
Filed to: Armaan Franklin, Trayce Jackson-Davis