POTB 273: Greg Graham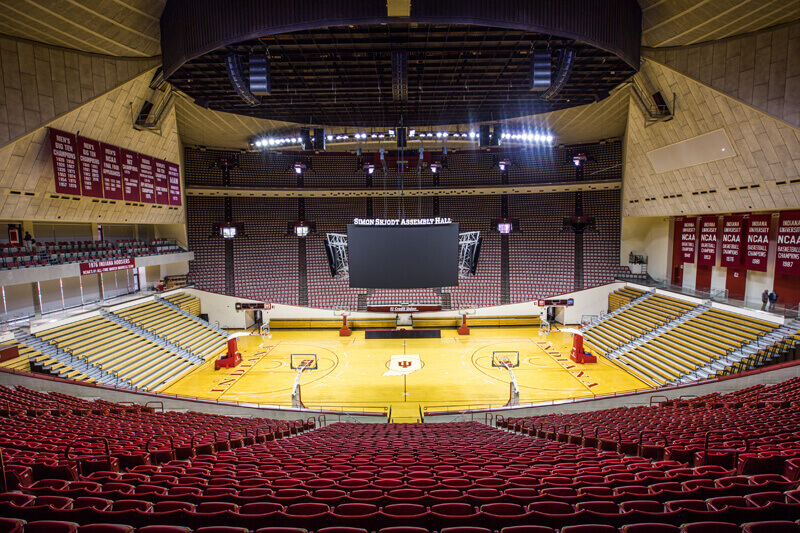 Podcast on the Brink is back for a new episode with hosts Jerod Morris of The Assembly Call and Alex Bozich of Inside the Hall. The show is available weekly.
In this edition of the show, Morris and Bozich are joined by former IU and NBA guard Greg Graham for an in-depth conversation that covered many topics. Among them:
• Greg gives an update on what he's been doing since leaving Warren Central back in 2015
• Greg reflects on his high school career at Warren Central
• On going through the recruiting process back in the 80s and how it compares to going through the process now
• Greg talks about the first time Indiana expressed interest in him and his first interaction with Bob Knight
• What it was like being a part of Indiana's famed 1989 recruiting class
• What his expectations were going in playing for Knight and whether those expectations met reality
• What it was like to be in Knight's doghouse and why certain guys weren't able to break through mentally
• The infamous locker room tape and Greg's thoughts on it
• Greg's relationship with Coach Knight today and one thing he makes sure to do every year
• Some of Greg's fondest on court memories at Indiana
• Alan Henderson's knee injury
• Greg's relationship with Calbert Cheaney
• The toughest Big Ten road venue and the toughest player he had to guard
• Greg's thoughts on IU basketball's current state
• Knight's return to campus over the weekend for an IU baseball game
• What Greg has incorporated from Knight's coaching style to the way he approaches the game as a coach
And much, much more. As always, feel free to drop the show a note at [email protected].
Listen in the audio player below, download the episode or subscribe via Apple Podcasts.
Other ways to subscribe:
· Spotify
· iHeart Radio
· Stitcher
· TuneIn
· Overcast
· Google Play
Sponsors for this episode:
• SeatGeek — Visit seatgeek.com or download the SeatGeek App to find the best prices on tickets to a variety of live events. Use promo code BRINK for $10 back after your first order.
Filed to: Greg Graham