In Indiana's win against the Illini on Thursday night, freshman Robert Phinisee posted a career-high 17 points. Illinois' defensive style — one in which the Illini pressured the ball and played Indiana tight, leaving the middle open, a rare occurrence for the Hoosiers in Big Ten play — allowed Phinisee to dribble penetrate off ball screens or simply beat his man one-on-one to the basket leading to scores.
But when the Illini hedged to stop Phinisee or double teamed him, he was still able to make plays for his teammates, too, en route to five assists.
We'll take a look at those five assists in the latest edition of Film Session:
As Phinisee and Justin Smith work up the right side of the court, Aaron Jordan and Trent Frazier switch with Jordan picking up Smith and Frazier picking up Phinisee. This makes Phinisee pick up his dribble: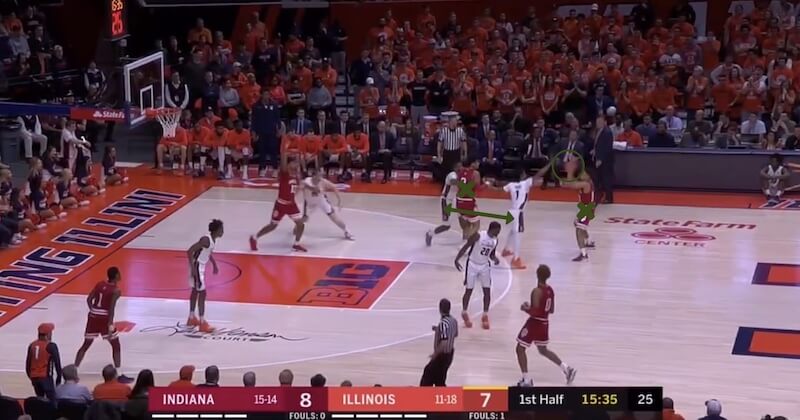 Frazier goes to work harassing Phinisee now that he's picked up his dribble. Phinisee looks to see if he can enter the ball to Juwan Morgan, but Giorgi Bezhanishvili has him fronted: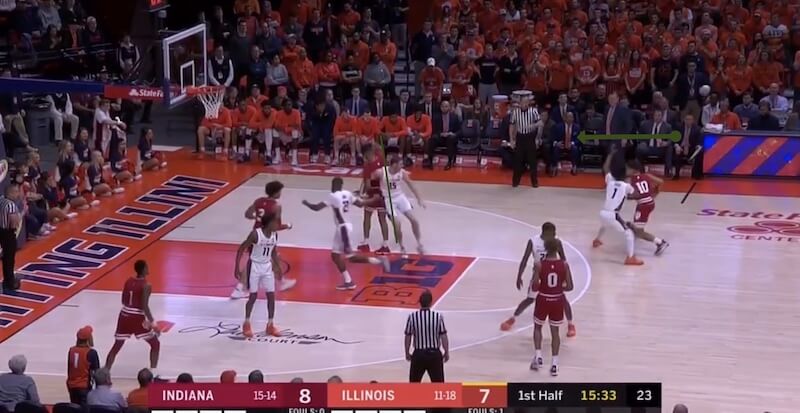 So Phinisee turns to the other side of the court and Romeo Langford first cuts towards the top of the key, where he's fronted by Da'Monte Williams: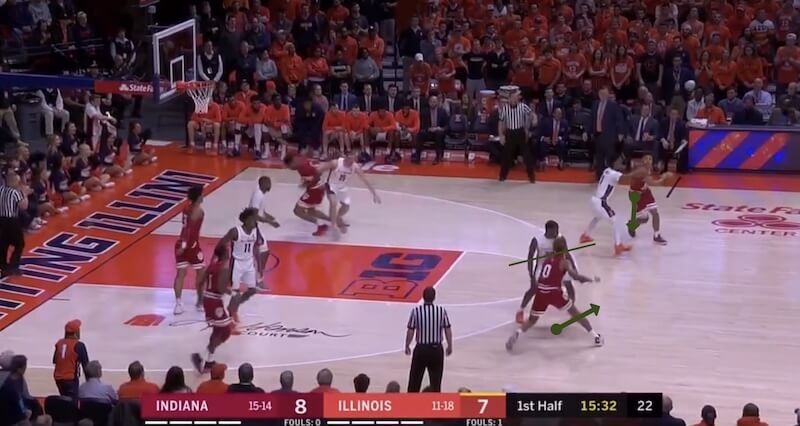 But he back cuts on Williams to the middle of the court and Phinisee finds him: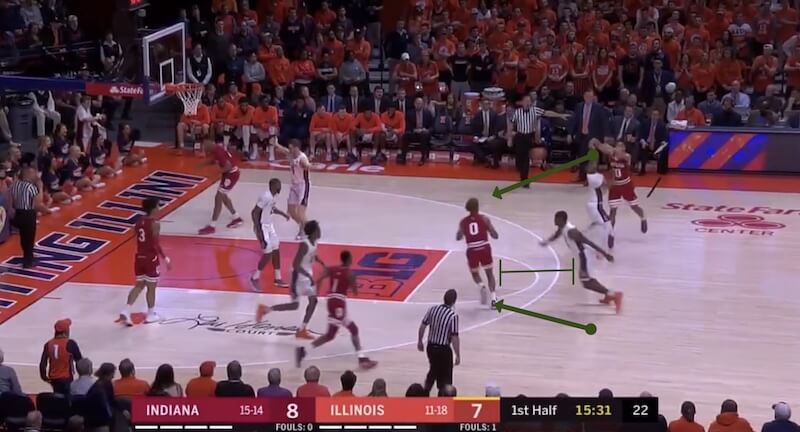 Langford drops in the mid-range jumper: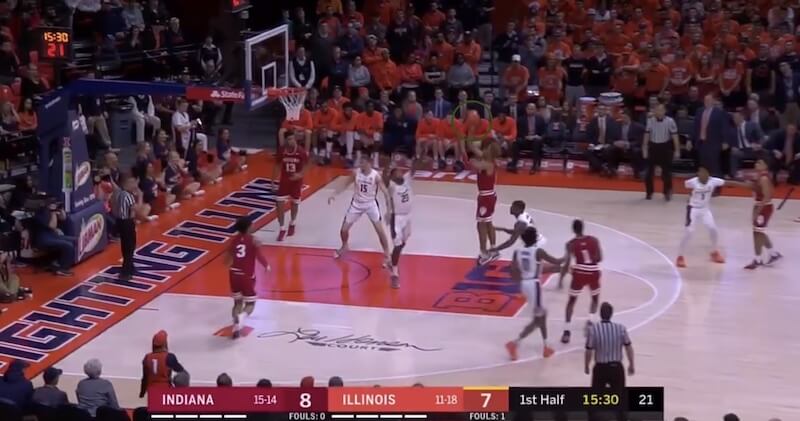 Smart work by Langford here to exploit Williams fronting the pass at the top of the key and to get Phinisee out of a little bit of trouble after he picked up his dribble.
Video:
Continue to page 2 to see a De'Ron Davis score:
Filed to: Illinois Fighting Illini, Robert Phinisee