The Illini again have Phinisee picked up full court: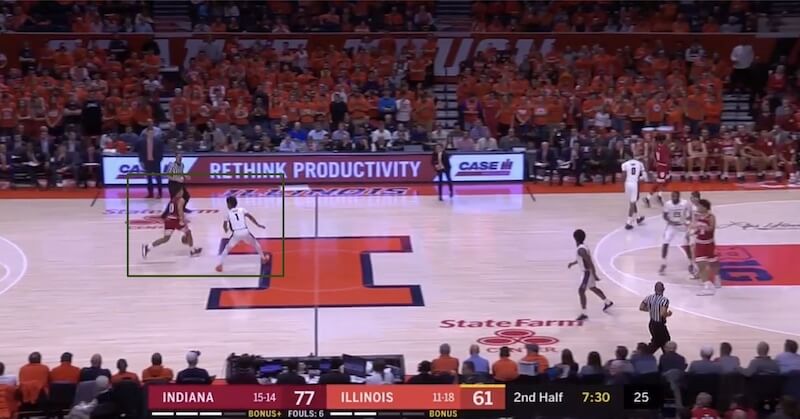 As Phinisee gets over half court, the Illini defense is out of sorts. Jordan and Andres Feliz are both near Smith and Jordan is pointing for Feliz to move to the left wing. But he really should be heading to the right corner to pick up Langford. As this is happening, Bezhanishvili sprints out of the paint to Phinisee, leaving Morgan open: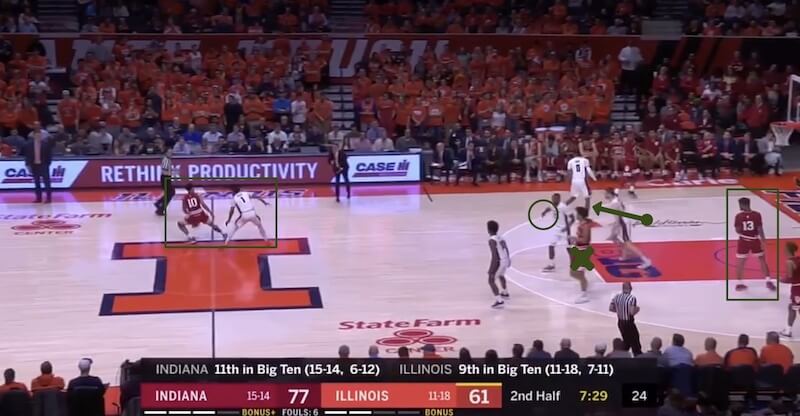 As Bezhanishvili gets out to the perimeter and Jordan and Feliz are still stuck on the right wing, Phinisee zips the pass into Morgan: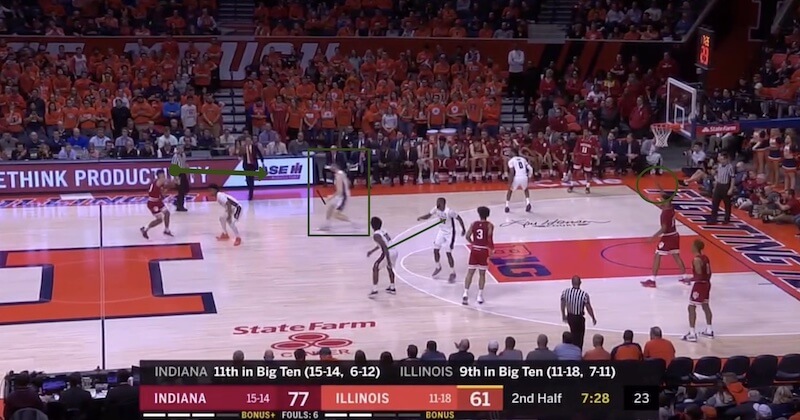 He gathers ahead of the defense: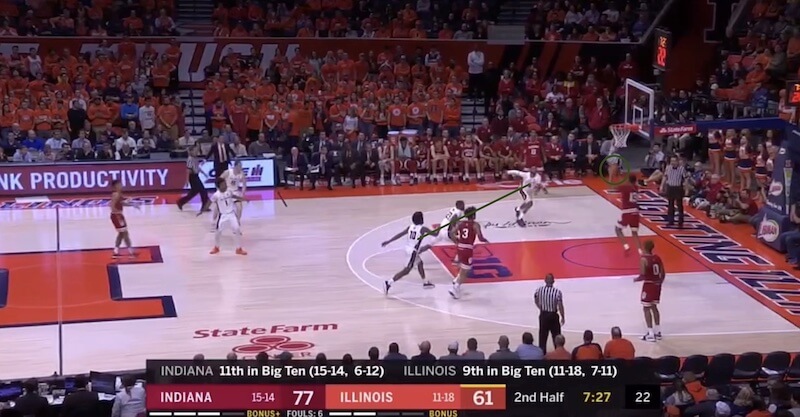 And dunks it home: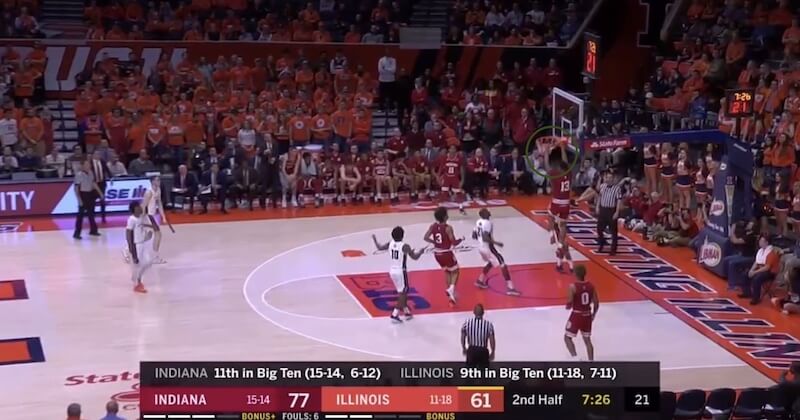 Rough set from the Illini here.
Video:
Filed to: Illinois Fighting Illini, Robert Phinisee