Film Session: Wisconsin
In its win over the Badgers on Tuesday night, the Hoosiers brought it on defense, holding Wisconsin under a point per possession (.94).
The Hoosiers gave great effort and often did a good job helping, rotating and recovering, which led to poor shooting from distance for the Badgers (6-of-22) or no shots going up at all. Indiana also flustered Ethan Happ with double-teams, which sometimes led to turnovers.
We'll take a look at some strong defensive possessions from the Hoosiers in the latest edition of Film Session:
Brad Davison enters the ball into Happ on the right low block: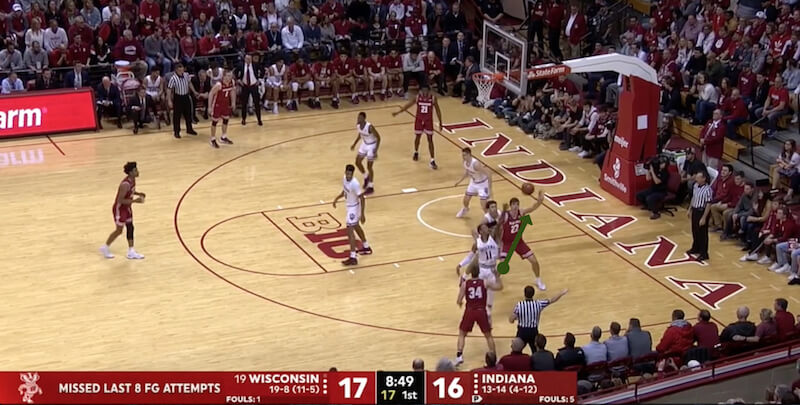 As Happ turns left on Race Thompson, Juwan Morgan comes down from help position: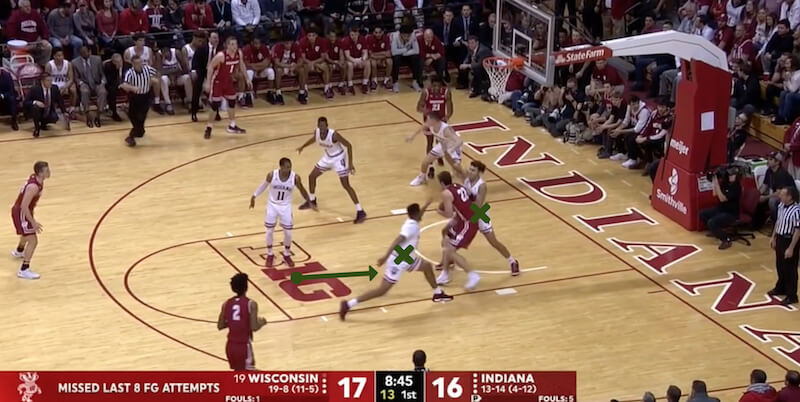 On the help, Aleem Ford slides a little right and gets in ready position as Happ passes it out to him: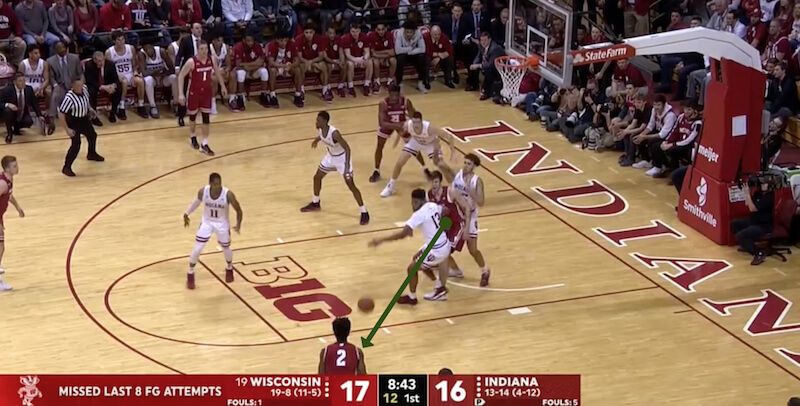 Morgan closes out and wards off the 3-point attempt. Ford drives right on him instead: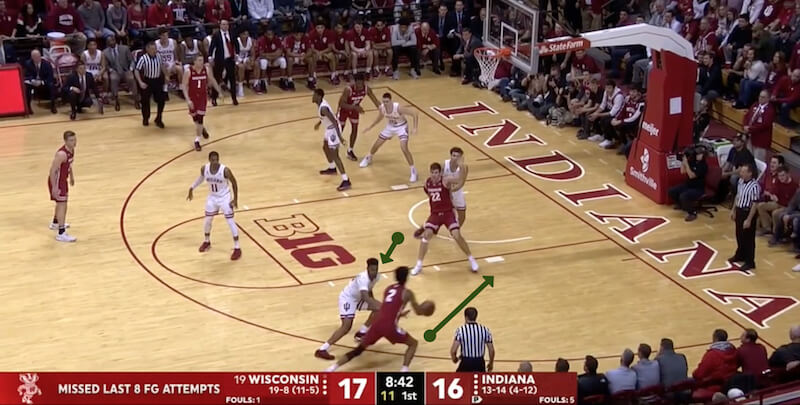 But Race Thompson comes over to cut off the baseline and Ford has nowhere to go: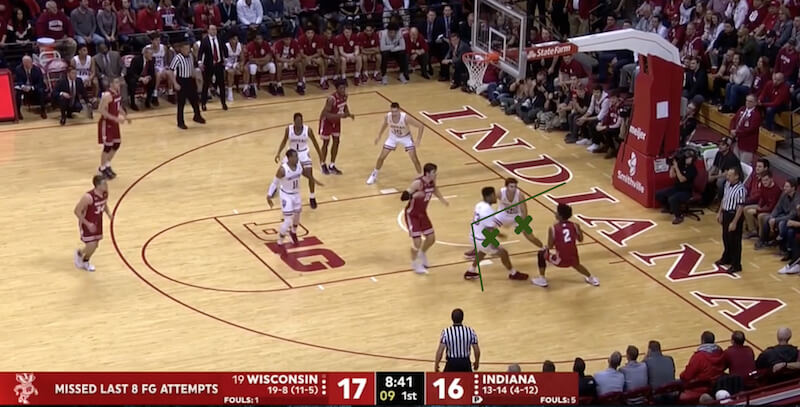 Ford passes it out to Davison on the perimeter: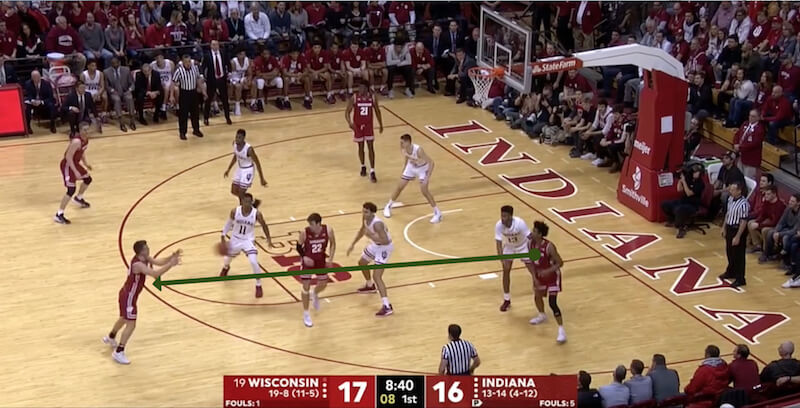 Happ sets a ball screen for Davison as Thompson cuts off his driving lane on the hedge. Davison then passes to Ford in the right corner as Morgan has ground to make up: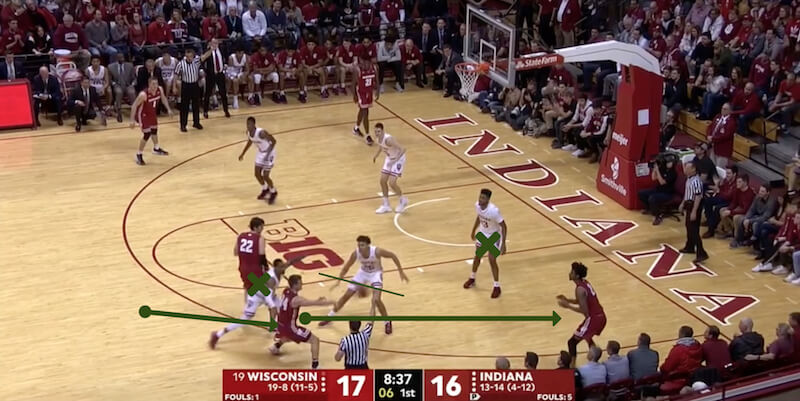 Morgan closes out well and makes it a difficult shot for Ford, which misses: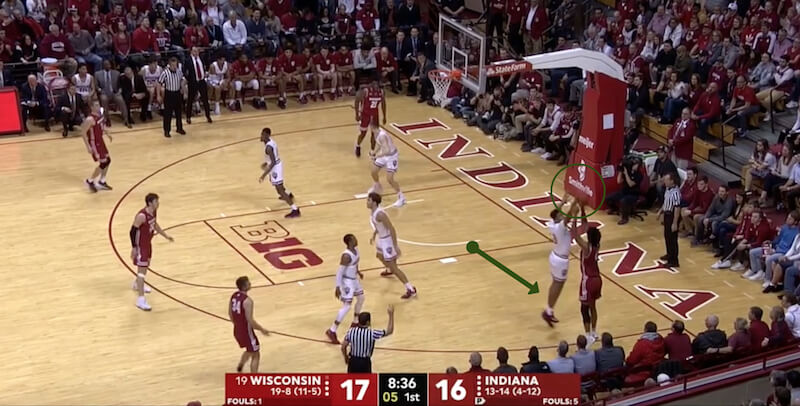 Nice work from Thompson and Morgan to get the ball out of Happ's hands, and by Morgan on both his closeouts on Ford to ensure the Badgers didn't get an easy look on this possession.
Video:
Continue to page 2 to see a Wisconsin turnover:
Filed to: Wisconsin Badgers