In its loss to the Boilermakers on Tuesday night, the Hoosiers held Carsen Edwards to just 4-of-24 shooting from the field.
As Purdue set staggered screens for Edwards to try and free him, it was often either Rob Phinisee or Al Durham that did a nice job of fighting through them so Edwards didn't get free reign. And when Edwards did gain an advantage, the Hoosiers employed team defense to close out and disrupt his shots.
We'll take a look at how Indiana defended Purdue's star in the latest edition of Film Session:
Eric Hunter Jr. has the ball up top for the Boilermakers. Here comes Edwards heading to the right wing. First it's a screen from Aaron Wheeler: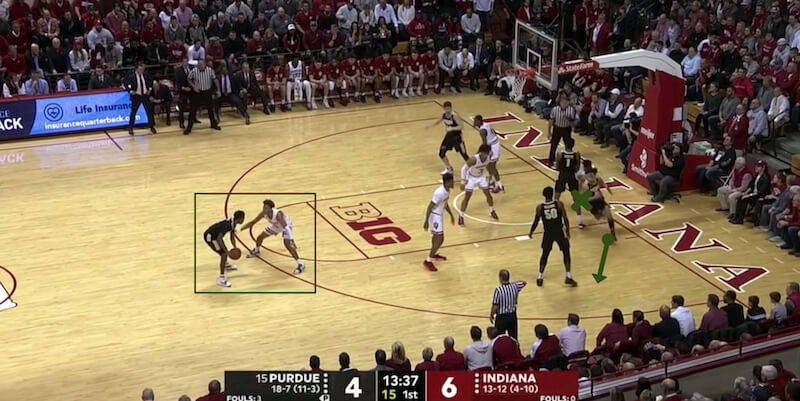 And then Phinisee works around a screen from Trevion Williams: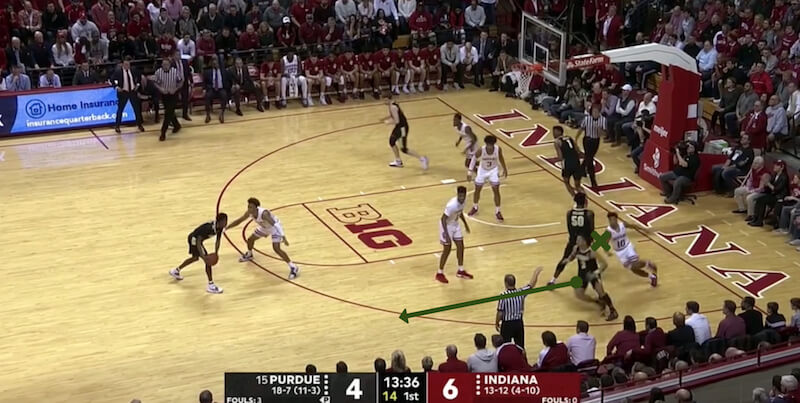 Phinisee is right on Edwards as he receives the pass: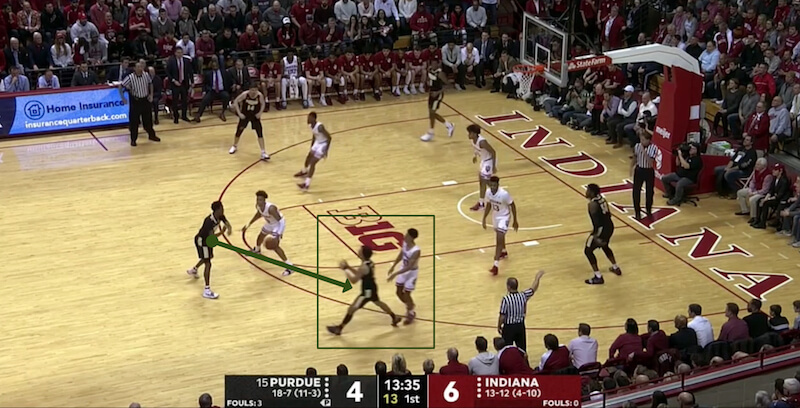 Edwards dribbles in off the wing, but has Juwan Morgan in front of him cutting off a driving lane to the basket: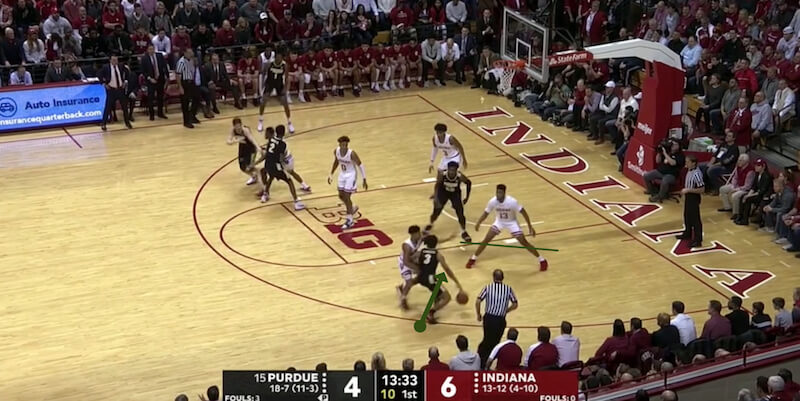 Edwards decides to bounce right and takes a tough fallaway: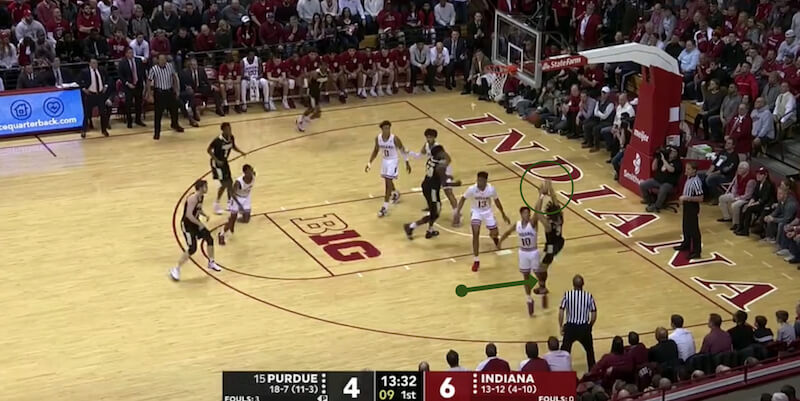 It's such a bad shot that it just hits the backboard and lands right with Romeo Langford: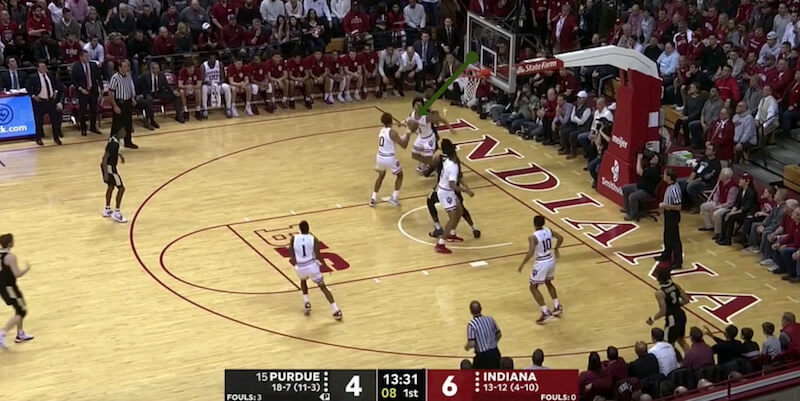 Langford makes a move on Hunter Jr. in the open court: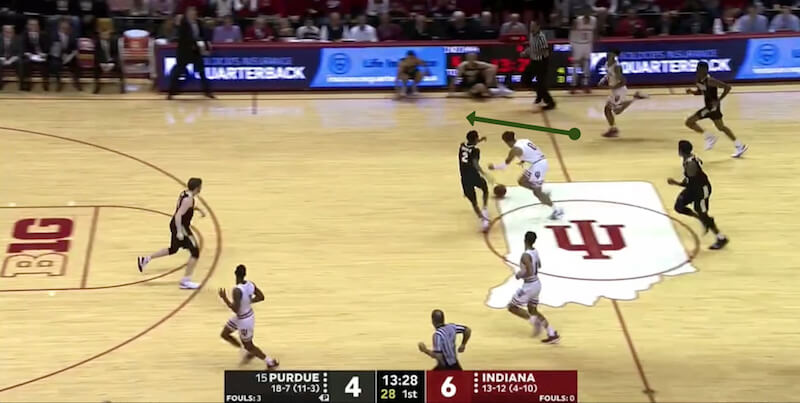 And scores a tough basket on the other end: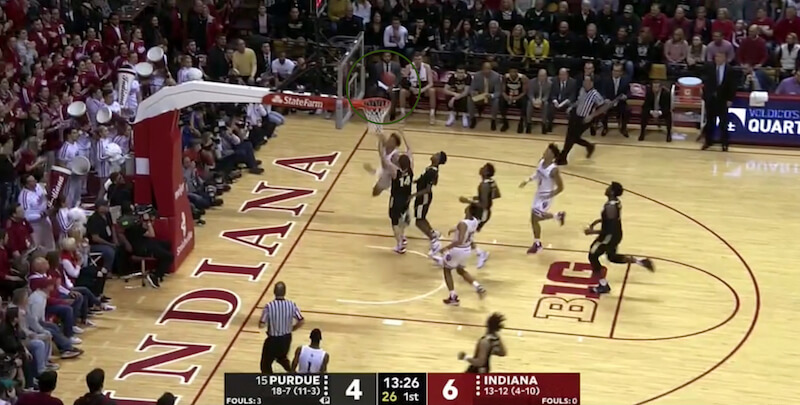 Nice job by Phinisee fighting through screens here. And with the wildness of the shot, it allowed Indiana's best player to get moving on the break for a score.
Video:
Continue to page 2 to see an Edwards 3-point attempt:
Filed to: Carsen Edwards, Purdue Boilermakers