Film Session: Michigan
In an otherwise forgettable contest, the Hoosiers were able to cut Michigan's lead to nine after a Rob Phinisee 3-pointer at the 16:47 mark of the second half. But from there, the Wolverines scored on their next four possessions leading to 10 points in total which pushed their lead out to 16 points. The Hoosiers never got the lead to single digits again, eventually losing by a total of 23 points.
We'll take a look at those four possessions where Michigan essentially put the game away in the latest edition of Film Session:
Zavier Simpson gets a ball screen from Jon Teske on the left wing and it takes it right. Al Durham Jr. and Justin Smith hang in the lane on the weak side as their men are flanked in the right corner and on the right wing: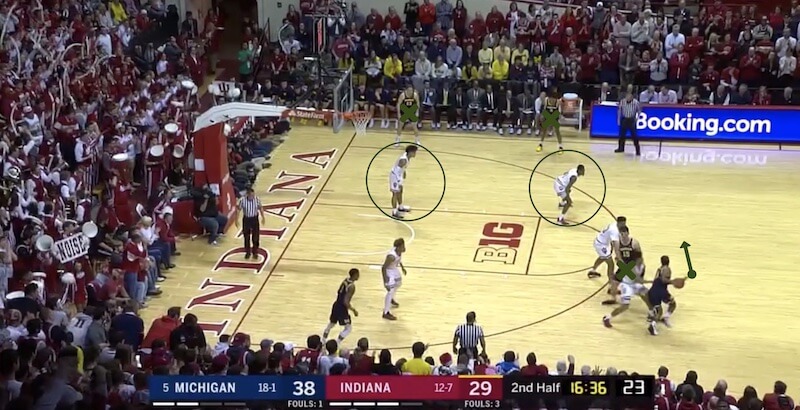 As Simpson turns the corner, Durham stays put and gives help: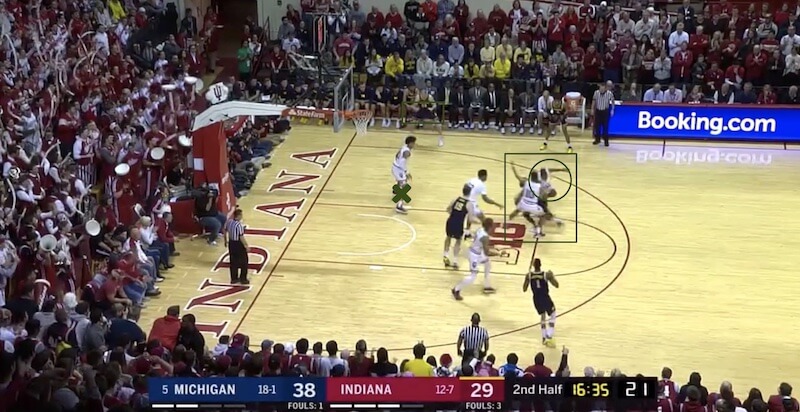 But as Simpson works through, Smith also stays in the lane and that now means four Hoosiers are around Simpson and someone's got to be open. Simpson makes the pass to Ignas Brazdeikis: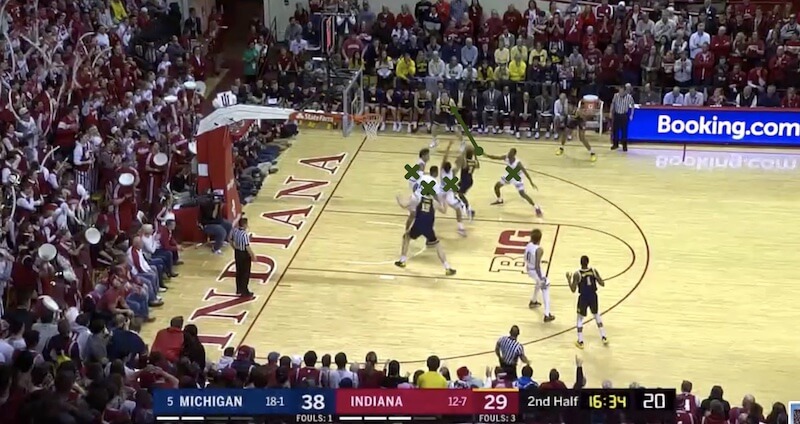 He's got plenty of time to get off a good look and hits: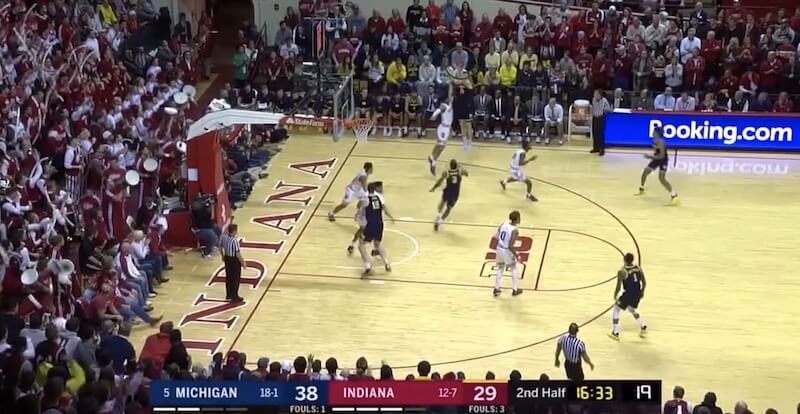 Durham and Smith's decisions here seem to be in line with the pack line principles in terms of positioning to help and prevent dribble penetration. But as Simpson made it through, Smith simply had too far to go close out with any effectiveness as he tried to help and recover.
Video:
Continue to page 2 to see a transition look from Michigan:
Filed to: Michigan Wolverines