Film Session: Maryland
In its loss to Maryland on Friday night, Indiana played excellent defense on Bruno Fernando in the first half. When Indiana sent a double team at him, it got the ball out of his hands. And when Juwan Morgan played him one-one-one, he did a good job of forcing his catches further out towards the perimeter.
At half, Fernando had just four shot attempts.
But he broke out in a big way in the second half, making all eight of his shot attempts en route to 25 points. While he scored buckets on offensive rebound putbacks, in transition and on the move in the half court, Indiana also threw less double teams at him and it allowed for more time and space to operate when the ball was dumped down to him.
We'll take a look at three defensive possessions from each half for the Hoosiers against Fernando in the latest edition of Film Session:
With the Hoosiers up 11-2 early in the contest, Anthony Cowan enters the ball to Fernando. Justin Smith hangs in the middle of the lane: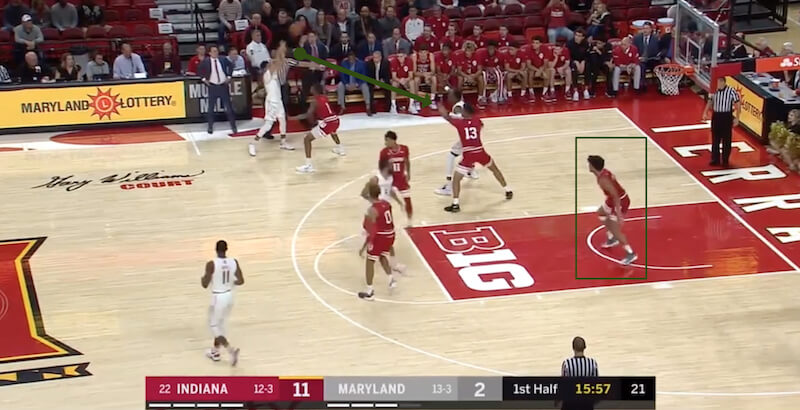 Smith sprints over for the double team and has Fernando trapped in the corner. Devonte Green sinks down into the lane to get in between Fernando and a possible pass to Jalen Smith: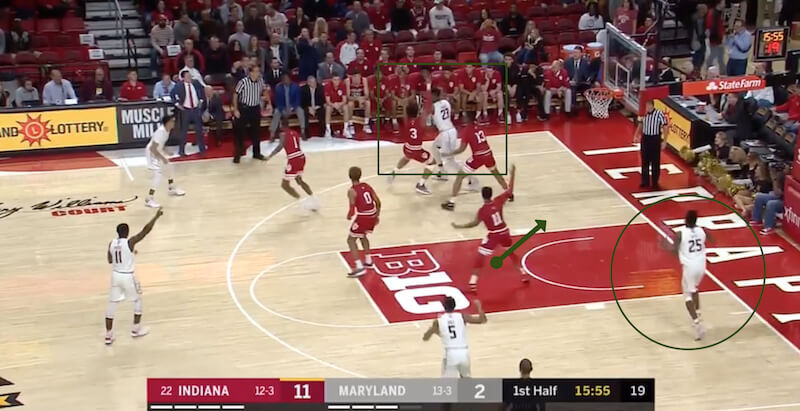 Fernando throws a skip pass to Darryl Morsell at the top of the key as Smith recovers back and Green has a body on Smith, leaving Eric Ayala open on the right wing: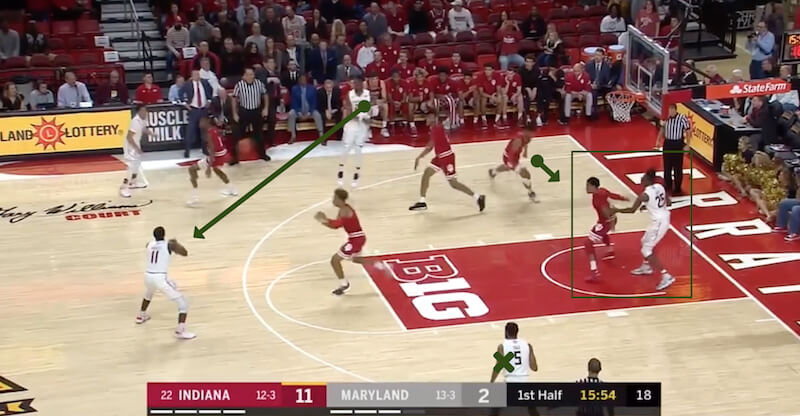 On the pass to Ayala, Smith sprints out to recover as Jalen Smith heads to the right corner: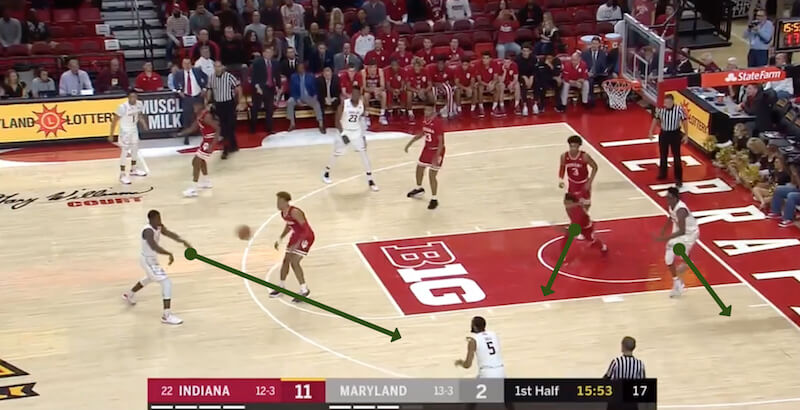 Ayala passes it down to him: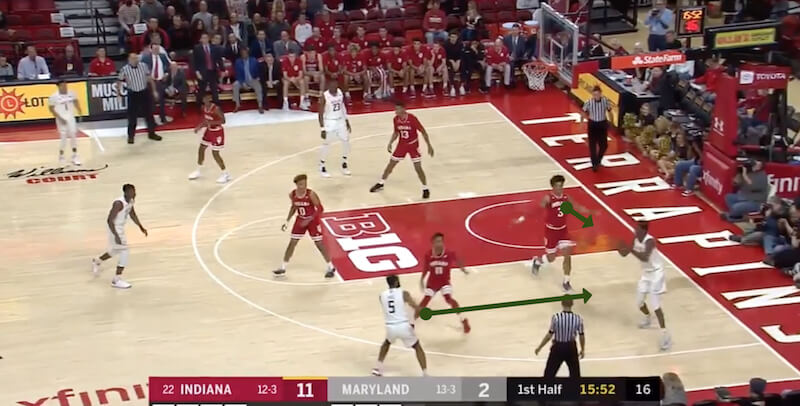 Smith opts to take a somewhat contested 3-pointer that doesn't drop and IU secures the rebound: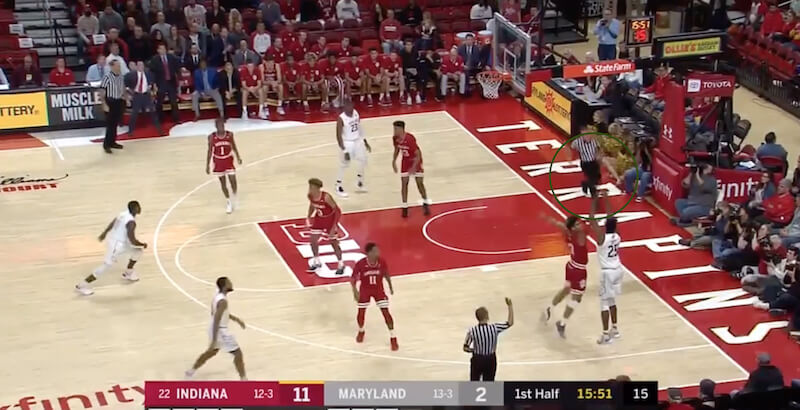 Nice bit of team defense all around here from the Hoosiers to wind up with Maryland taking a contested shot from a low percentage 3-point shooter on the season (23.3%).
Video:
Continue to page 2 to see a Maryland turnover:
Filed to: Bruno Fernando, Maryland Terrapins