Film Session: Jacksonville
In its win against Jacksonville on Saturday evening, Indiana had one of its better offensive outputs of the season thanks to an unselfishness and an ability to find the open man.
The standout in the passing department was Juwan Morgan. The senior expertly found teammates out of double teams on the right side while also leading them to baskets in the open court en route to his career-high 10 assists.
We'll take a look at five of Morgan's assists in the latest edition of Film Session:
Devonte Green enters the ball to Morgan on the right low post. Tyreese Davis and David Bell give notice, leaving Justin Smith and Romeo Langford some room on the weak side of the court: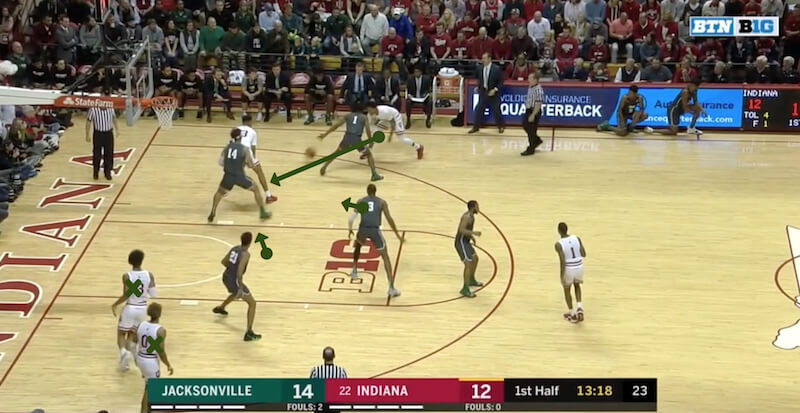 As Davis gets in front of Smith, Bell moves into the paint and towards Morgan as he surveys the scene. Langford remains near the left wing: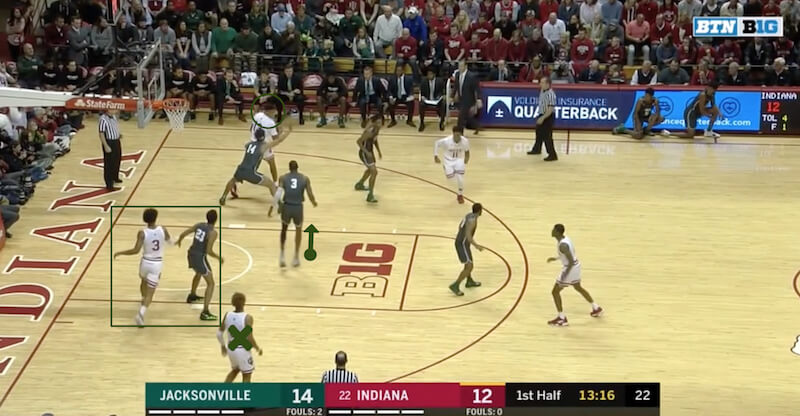 Langford cuts to the middle of the court off the left wing as Morgan makes the pass: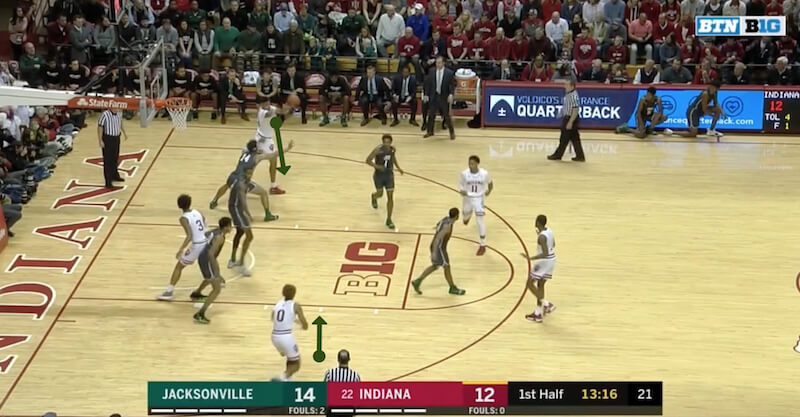 Davis switches onto Langford as Bell has a hand on Smith: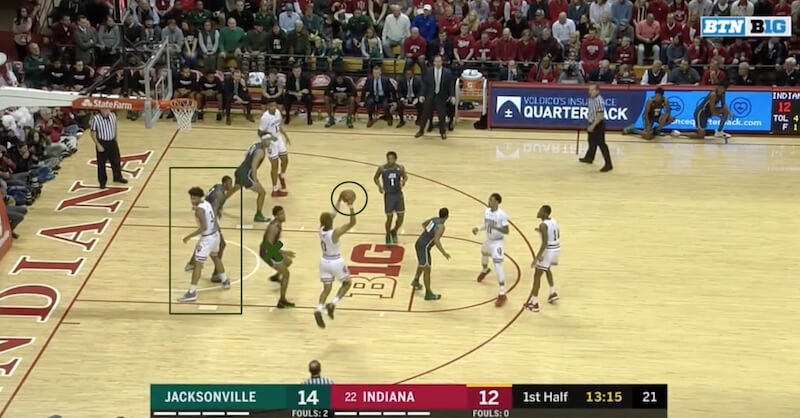 That means Langford is going to have to put a move on Davis if he wants to get a shot up: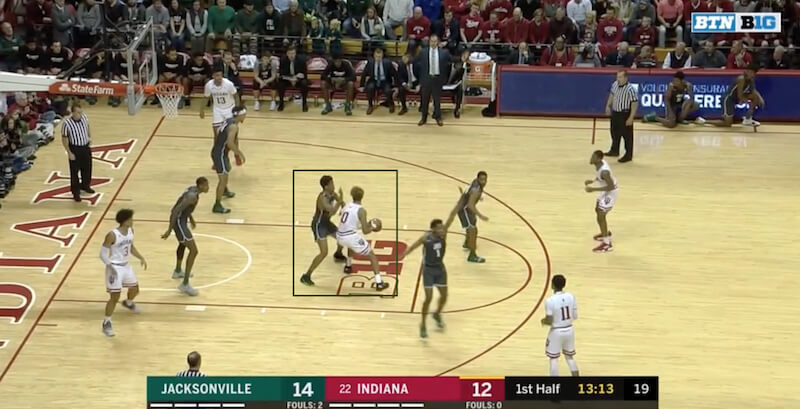 Langford makes that move right and gets the made shot up over Davis as he doesn't even leave his feet: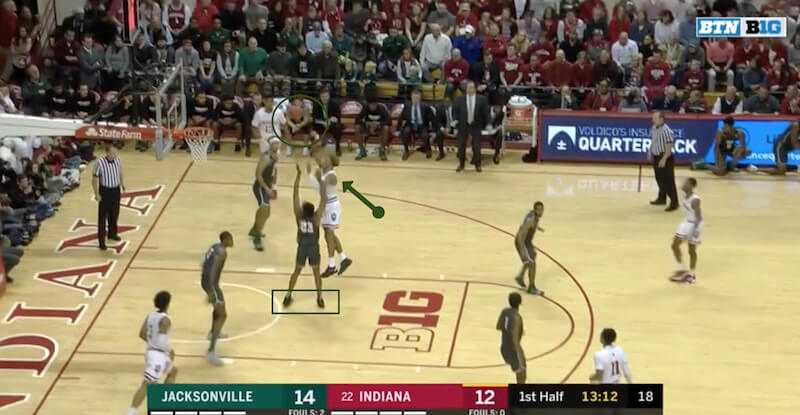 While Jacksonville was able to cover this somewhat well, Langford with the ball in the middle of the paint is a tough cover regardless.
Video:
Continue to page 2 to see a Morgan to Damezi Anderson assist:
Filed to: Jacksonville Dolphins, Juwan Morgan