The Minute After: Butler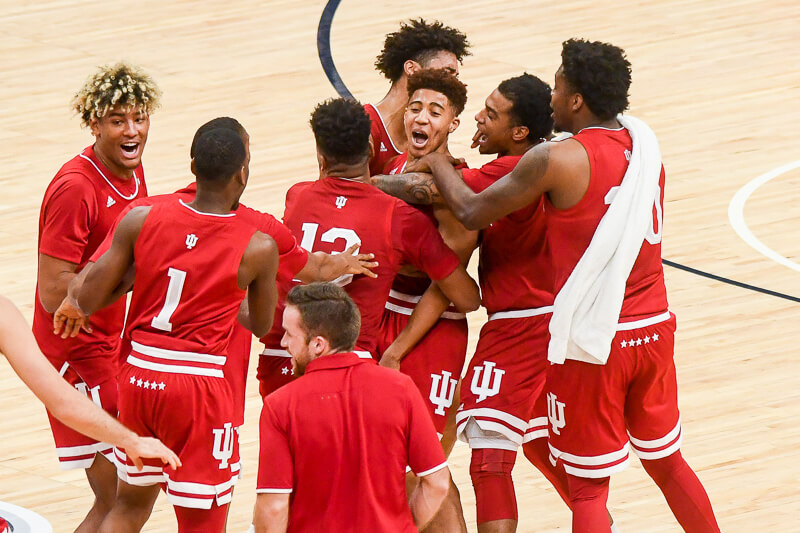 Thoughts on a 71-68 win against the Bulldogs:
Have you heard this one before?
The one where something isn't working for the Hoosiers in the first half — today it was turnovers and a lack of distributed offensive production — and they cede ground to their opponent, only to clamp down on defense in the closing minutes and make key baskets on offense to emerge victorious?
If this tough December four-game stretch has taught us anything, it's that the Hoosiers are far from perfect, but they're a confident bunch still finding ways to get it done when it matters most.
Indiana's turnover percentage was up over 30 for a long stretch in the first half, and as Butler sank its 3s and Romeo Langford was a ghost on offense, Juwan Morgan sensed it was one of those games he'd have to take over. And boy did he ever.
Morgan has had a number of sensational games during the Archie Miller era. And today's, from an offensive efficiency standpoint, was his best ever as a Hoosier. Morgan had 18 of Indiana's 34 first half points. By game's end, his 35 points broke his Crossroads Classic scoring record from last year by a point, while finishing with an insane stat line: 12-of-14 from the floor, 4-of-6 from 3-point range and a perfect 7-of-7 from the line.
Butler scored 14 points off IU's turnovers and added 12 second-chance points. And when Sean McDermott hit one of his seven 3-pointers at the 17:22 mark in the second half, Butler was up 10 and the Hoosiers were far from controlling the contest. But Indiana was hitting 3-balls of its own to help them pull back into this one. In fact, the Hoosiers hit 7-of-13 (53.8 percent) in the second half, an essential component to their comeback. The Hoosiers were also an uncharacteristically good 8-of-10 from the line for the contest, helping them along as well.
As he was against the Cardinals just one week ago, Robert Phinisee was terrific down the stretch in this one. Where it looked like he'd run out of room on a drive around the basket with under a minute to go, Phinisee found Justin Smith with a nice pass in the paint. Smith dunked it home to put the Hoosiers up two, 68-66, with 39 seconds to play. And while Kamar Baldwin did make two shots in the final two minutes, he missed a couple others late as Phinisee played him tough.
And then there was the game-winner. It's clear Phinisee wasn't the first option. Indiana was trying to get the ball to Langford. But Butler had it sniffed out and Indiana had nothing going with the ball way out on the perimeter and just a couple ticks left on the clock. While Phinisee's shot came off a broken play with two Butler defenders getting a hand up, it was still a dead-on shot Phinisee got some serious lift on.
It banged home as Archie Miller stood there in disbelief.
Chalk another one up for these never-die Hoosiers, now winners of four straight by a total of just eight points.
Filed to: Butler Bulldogs