Bracketology: Ranking IU's non-conference games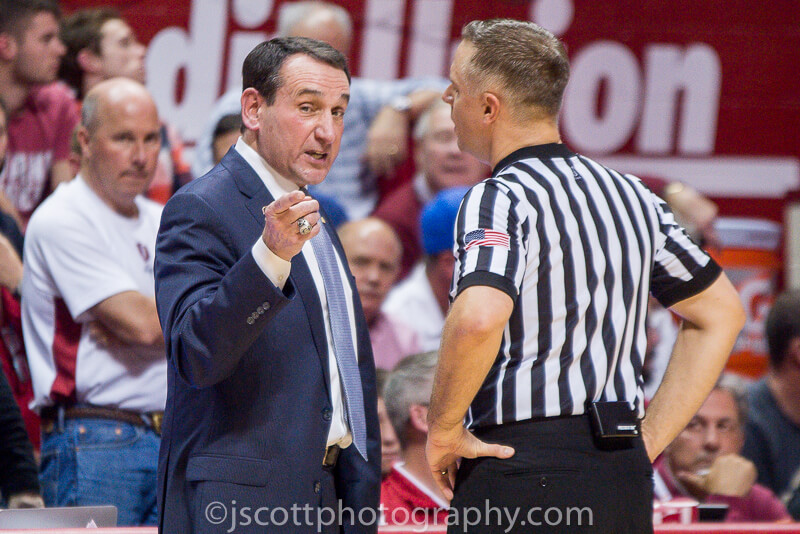 While putting together my preseason bracket projections, I compiled a variety of predictions both in print and online, both subjective and metrics-based. And since I already had the data, I thought it would be interesting to rank Indiana's non-conference games to identify which ones have the best chance to help the Hoosiers' NCAA tournament profile and how IU's strength of schedule might shake out.
In general, the teams on the schedule from outside of the power conferences tend to be projected around the middle of their respective leagues with a couple ranked among the worst teams in their leagues and few (if any) expected to be in the mix for their regular season titles.
Keep in mind that the NCAA is transitioning from our old friend the RPI to the new NCAA Evaluation Tool, or NET. Wins will still be grouped into quadrants as they were last season. As a refresher, here are the specifics:
· Quadrant 1: Home vs. teams ranked 1-30 / Neutral vs. teams ranked 1-50 / Road vs. teams ranked 1-75
· Quadrant 2: Home vs. teams ranked 31-75 / Neutral vs. teams ranked 51-100 / Road vs. teams ranked 76-135
· Quadrant 3: Home vs. teams ranked 76-160 / Neutral vs. teams ranked 101-200 / Road vs. teams ranked 136-240
· Quadrant 4: Home vs. teams ranked 161-351 / Neutral vs. teams ranked 201-351 / Road vs. teams ranked 241-351
Here are IU's 11 non-conference games, ranked from worst to best.
11. Chicago State (Home, November 6th)
The Cougars finished 3-29 last season, and this year looks unlikely to be much better. KenPom ranks them 344th (out of 353) to start the season, and that's actually the highest of any of the 1-353 rankings I captured. Chicago State was routinely picked to finish last in the WAC even with Cal Baptist joining the league as they start the process to transition to Division I. This game will be a glorified exhibition game that will hurt IU's metrics more than it will help.
10. Central Arkansas (Home, December 19th)
On average, the Bears were picked to finish around seventh in the Southland Conference, although Lindy's slotting them at second certainly helped that number. Most of the 1-353 rankings had them in the 270-290 range, but Bart Torvik projects them at 322nd. With a number of similar teams in the middle of the league, I suppose it's possible that Central Arkansas finishes as high as fourth, but even then it would still wind up as a Quadrant 4 game.
9. Jacksonville (Home, December 22nd)
Much like Central Arkansas, Jacksonville lands in the 270-290 range in most rankings and is also projected to finish smack dab in the middle of its league. The Dolphins were typically picked anywhere between fourth and sixth in the Atlantic Sun, but Lipscomb is a heavy favorite to win it. Jacksonville appears to be a notch below the league's second tier of teams, which pretty much locks this game into Quadrant 4.
8. UT-Arlington (Home, November 20th)
This game is pretty similar to the Jacksonville game, but I gave this one a slight edge given the relative strength of the Sun Belt compared to the Atlantic Sun. That said, the Mavericks were routinely picked as one of the league's worst teams after losing all five starters and surprisingly jettisoning coach Scott Cross after watching him win 72 games over the last three seasons. In some cases I think the track record of the previous regime has inflated their 1-353 ranking, and this game actually may end up being one of the worst on the schedule when it's all said and done.
7. Montana State (Home, November 9th)
The Bobcats bring back four starters, but they also finished just 6-12 in the Big Sky last year. There appears to be a pretty clear cut top four in the league this year with Montana State one of the prime candidates to finish fifth. All the metrics-based projections have the Bobcats slotted between 228 and 269. If everything breaks right, this could win up being the best game against a non-power conference team, but it's unlikely to be anything more than another Quadrant 4 contest.
6. UC Davis (Home, November 23rd)
If Bart Torvik's rankings come to pass, this one has an outside shot at being a Quadrant 2 win at the end of the season, as Torvik has them 80th as the season gets underway. On the other hand, KenPom's ranking of 172nd would push it into Quadrant 4, but the most likely outcome is that this one winds up in Quadrant 3. The Aggies bring back four starters from a team that won the Big West last season, and I don't think a repeat performance can be ruled out. The race at the top of the league between UC Davis, UC Irvine, Cal State Fullerton, and UC Santa Barbara will be one of the tightest among the mid-majors. Hoosier fans would be wise to pull for the Aggies to get the job done in league play, as this looks like IU's best chance to come up with a somewhat unexpected quality win.
5. Louisville (Home, December 8th)
The next two games are pretty close, but I'd argue this one has a very small chance of becoming a Quadrant 1 game with a reasonable chance it could fall into Quadrant 3. The Cardinals were predominately picked 10th or 11th in the ACC while the metrics-based ratings all come in between 50th and 63rd overall. I ultimately think Chris Mack will be successful at Louisville, but I'm just not sure the firepower is there to finish any higher than 8th in the league this year, which suggests this one will fit firmly into Quadrant 2.
4. Arkansas (Away, November 18th)
I'd be surprised if Louisville didn't wind up with a higher ranking than Arkansas, but this is where the venue comes into play. It's certainly conceivable that Arkansas could be just good enough in a deep SEC to sneak into the Top 75, making this a Quadrant 1 game. That said, the Razorbacks were rarely picked to finish higher than 10th in the league, and I see things dropping off a bit once you get to eighth. The Hogs do return sophomore big man Daniel Gafford, but with so many other new pieces, a ninth place finish feels like the ceiling for this team. The good news for IU is that this presents a winnable road opportunity against a power conference team, which will fall in Quadrant 2 at worst.
3. Butler (Neutral, December 15th)
The Bulldogs were picked anywhere between 3rd and 7th in the conference previews I saw, but I still think there's a high likelihood that Butler winds up in the Top 50 when it's all said and done, which suggests this will finish as a Quadrant 1 game. I pegged them as one of the last teams in my projected field, and a finish somewhere between fourth and sixth seems the most likely scenario given the glut of teams clustered in the middle of the Big East.
2. Marquette (Home, November 14th)
Even though Marquette was consistently picked to finish above Butler in the Big East, these two games were pretty close. I'm high enough on the Golden Eagles to believe this will wind up a Quadrant 1 game, but preseason rankings of 29th by both Pomeroy and Torvik suggest a Quadrant 2 designation is just as likely. Even marginal improvement defensively would help Marquette's metrics, and in my eyes they are the clear choice to finish second behind Villanova in the Big East. Not only will this be a great early test for the Hoosiers, it also provides a chance to bank a win that would pay dividends in March.
1. Duke (Away, November 27th)
Indiana will be playing with house money in this game, as a loss won't hurt the Hoosiers' tournament profile while a road win of this caliber is one very few teams would be able to match come Selection Sunday. Few pundits picked anyone other than the Blue Devils to win the ACC, and the lowest I saw them in 1-353 rankings was sixth, which locks this contest into Quadrant 1.
Follow Andy on Twitter (@andybottoms) for more thoughts on college hoops and to receive an update whenever new brackets are posted.
Filed to: