Freshman Focus: Jake Forrester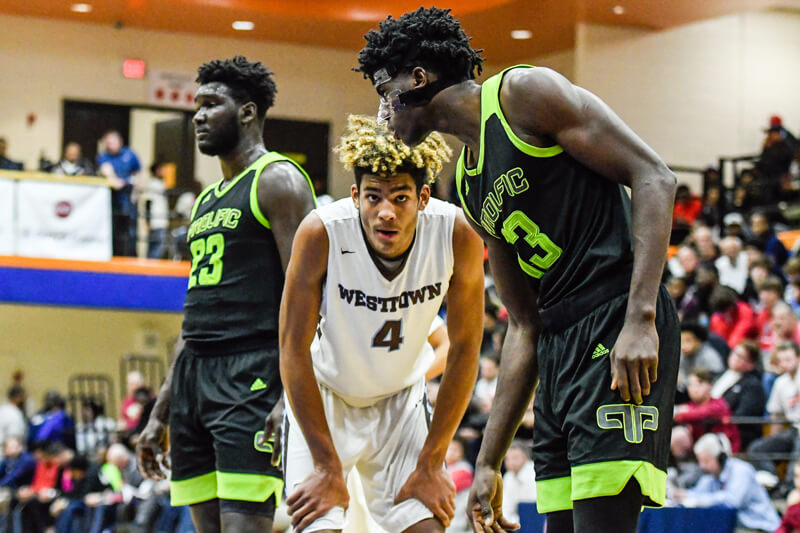 "Freshman Focus" is an Inside the Hall series on each of Indiana's incoming freshmen. Over the next couple of weeks, we will take an in-depth look at each newcomer. Today: Jake Forrester.
In Archie Miller's first season in Bloomington, Indiana's frontcourt depth was one of its many deficiencies.
After an Achilles injury sidelined De'Ron Davis, Freddie McSwain, a 6-foot-6 forward, often logged minutes at the four and the five. It was a major problem when Juwan Morgan, a 6-foot-7 forward, had to come off the floor for a breather.
When Indiana takes the floor this winter, the hope is that the frontcourt will be one of its many strengths. The Hoosiers return one of the league's premier players in Morgan and also hope to get the 6-foot-10 Davis back to full strength after he missed the second half of last season.
But beyond those two, the frontcourt has been stocked with options when you examine the roster.
Race Thompson, who redshirted last season, is expected to compete for minutes. Sophomore Clifton Moore, who played sparingly as a freshman, has put on significant weight this offseason. Grad transfer Evan Fitzner arrives as a knockdown shooter from Saint Mary's. And there's also Jake Forrester, a four-star recruit from the Westtown School in Pennsylvania.
Seth Berger, who coached Forrester at Westtown, believes he's ready to make an impact.
"Jake's a constant high energy guy. And playing hard is a skill," Berger told Inside the Hall. "And that's a skill that Jake has every day. He gets in the gym and he's going to give you everything he's got."
Indiana made significantly progress defensively last season in large part due to Miller's insistence that his team embrace the principles of the packline defense.
Even when his team was beaten soundly twice by in-state mid majors, Miller didn't flinch. Improvement would come, he said multiple times. And he was right.
According to Berger, Forrester is already very familiar with the packline.
"About five games into the year last year, we switched to a packline and really tried to copy what coach Miller and his brother (Sean) do," Berger explained. "So Jake should know all of those principles right away. Being that rim protector, being able to dig and help and recover are things that he's already been doing."
Berger believes that Forrester is college ready when it comes to shot blocking from the help side. Playing against many of the nation's best prep teams last season, he averaged 11 points and nine rebounds on a team with several other Division I players.
Offensively, most of his production is likely to come from his energy and willingness to run the floor.
"He's also got really good hands. He's a very good lob catcher," Berger said. "And also a very good 16, 17-foot jump shooter. When he's in the short corner, he's got very good footwork on catching a lob and finishing. He can also step out when the defense is sagging and make that shot. He's really good in transition."
Beyond whatever impact he makes on the floor, Forrester's personality should also be a welcome addition to the Indiana locker room.
He's been engaging in several of the program's offseason social media videos, including the one from a pool party earlier this month and most recently, from picture day.
"Jake has a really big personality. He's really comfortable saying whatever he is thinking," Berger said. "It's really refreshing. For a young man, he's really comfortable saying what he's thinking and doesn't really have a whole lot of inhibitions about that. Because you know you're getting a true, honest and transparent Jake, it's really refreshing. I think it's one of the reasons that a lot of people are drawn to him.
"(Assistant coach) Bruiser Flint, as a Philly guy, did a great job of recruiting Jake. He built a good relationship during the process and Bruiser knows his dad, so that was really helpful. I think when he got to campus, he absolutely loved coach (Archie) Miller. Jake wants to be in the NBA and I think he recognizes that he's still got work to do and that coach Miller can help him get there. And my sense is that the campus matches his personality. He's very comfortable being an Indiana basketball player. He's comfortable in that role."
Filed to: Freshman Focus, Jake Forrester