Five-star class of 2019 guard DJ Carton official visit recap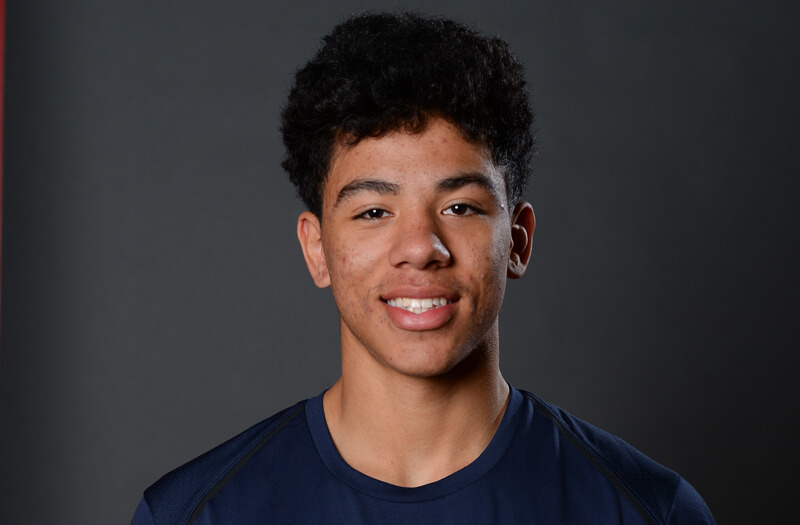 Few prospects in the class of 2019 have had their recruitments explode over last year like Bettendorf (Iowa) point guard DJ Carton.
The 6-foot-1 Carton, who plays for Quad City Elite on the NY2LA circuit, is now in the top 25 in most of the national recruiting rankings. At one point, as many as 16 or 17 schools were calling and recruiting him.
But with a recent list cut to six schools, the process is now more manageable for Carton, who recently took his first two official visits.
"I think at first he was excited about it and kind of enjoyed the process, but then it got pretty demanding," Carton's mom, Jennifer, told Inside the Hall on Thursday. "When you start talking about 16 or 17 schools calling you, assistant and head coaches, and reporters as well calling, it gets hard to manage and it's hard for him to be a 17-year old kid.
"His social life is already very limited just with the travel that he already does. So it can take a toll on you. And he really just wanted to be a kid. I think it kind of started to take a toll. Now it is more manageable, now that he went down to the six (schools), it is a lot more manageable."
The six schools Carton is considering, in alphabetical order, are Indiana, Iowa, Marquette, Michigan, Ohio State and Xavier.
The Wolverines and Hoosiers got the first shot at hosting Carton for official visits. Carton and his family were in Ann Arbor last week and in Bloomington last weekend.
While it is not the norm for prospects to take official visits in the summer, Carton is looking to accelerate the recruiting process and make a decision before his senior season.
"I think part of it was just him wanting to expedite the process and the other part is we only have so much time and there's only such a little timeframe, too, that my husband and I are available to take some of these trips," Jennifer Carton said. "Some of the teams of the teams were wanting us to come because they knew DJ was wanting to expedite the process. I think it was a little bit of both. I'm sure they would have preferred to wait, but he wants to make his decision before then, before the fall."
The trip to Bloomington allowed the family to get a much more in-depth look at the program's facilities and the campus.
Carton was on campus last winter for the Purdue game, but it was an abbreviated trip.
"I think the visit went really well," Jennifer Carton explained. "We accomplished what we wanted to accomplish as far as DJ spending time with the team, the guys and the coaches and just getting to know them. We also saw the campus. We didn't see the campus the last time we were there. So we got to see the beautiful campus."
In addition, the family was able to get a better feel for the vision Miller has moving forward for Indiana basketball. The Hoosiers have the Big Ten's top incoming recruiting classes, highlighted by five-star McDonald's All-American Romeo Langford.
"The highlight was seeing what they're putting together there," Mrs. Carton said. "They've got five freshman in there and they're really trying to rebuild the program. They've got some great freshmen players in there that DJ spent time with and we got to watch a few practices. We like the direction in which Archie (Miller) is building the program."
While it is possible that other visits may happen, Jennifer Carton said that "nothing is set in stone" at this point.
And although the family has not set a timeframe for a decision to occur, Carton's recruitment could be nearing its final stretch.
"He's just kind of wanting to move on from the process," Jennifer Carton said. "It's been a great process. People have been very respectful for the most part. Overall, it's been a good process. He's enjoyed it. But I think he's kind of getting a little bit burnt out.
"I guess we probably didn't know really … it was kind of surprising. We didn't really know what to expect. And then with it happening so fast, it kind of overwhelmed us a little bit. His coaches have helped, especially his high school coach has helped manage that as well, which has been great."
Filed to: DJ Carton