In its loss to Rutgers on Thursday night, the Hoosiers kept Corey Sanders in check over the first 15 minutes of the first half, holding him scoreless.
But after a score at the 4:35 mark, Sanders really got it going and ended the contest with a game-high 28 points. As he's proven time and again, once he gets going, he can be though to stop — even if you're defending him well.
We'll take a look at four Sanders scores in the latest, and likely, last edition of Film Session for the 2017-2018 season:
With Rutgers in the midst of its 21-4 run in the first half, Freddie McSwain has the ball at the top of the key as Robert Johnson cuts through the paint to the right wing: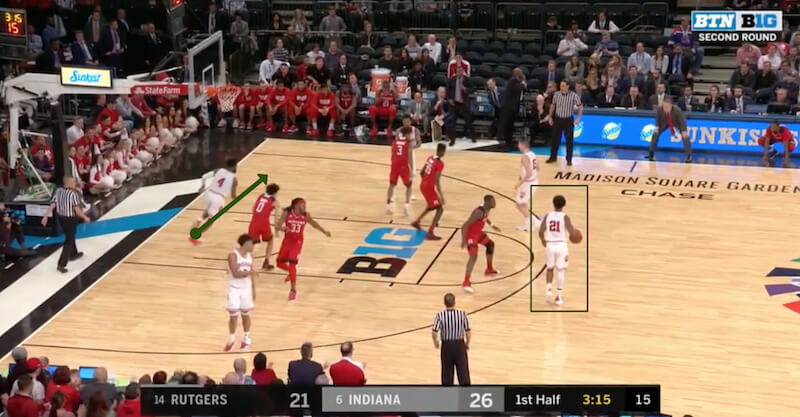 As Johnson gets a screen from Justin Smith, Sanders calls out a switch as he moves to guard Johnson: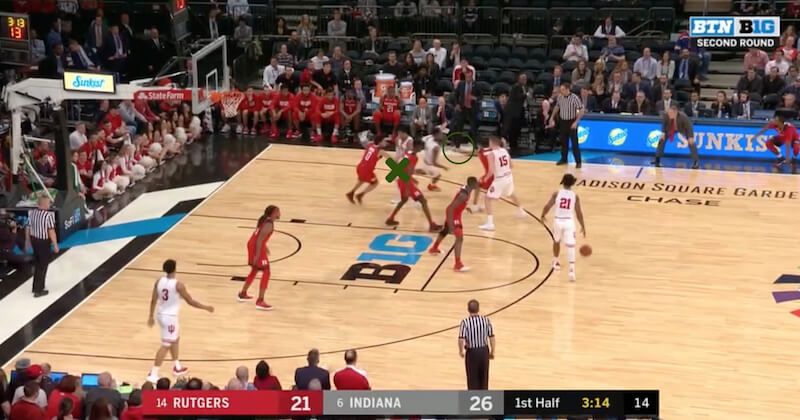 Sanders fronts Johnson hard as he maneuvers around Zach McRoberts and avoids the screen: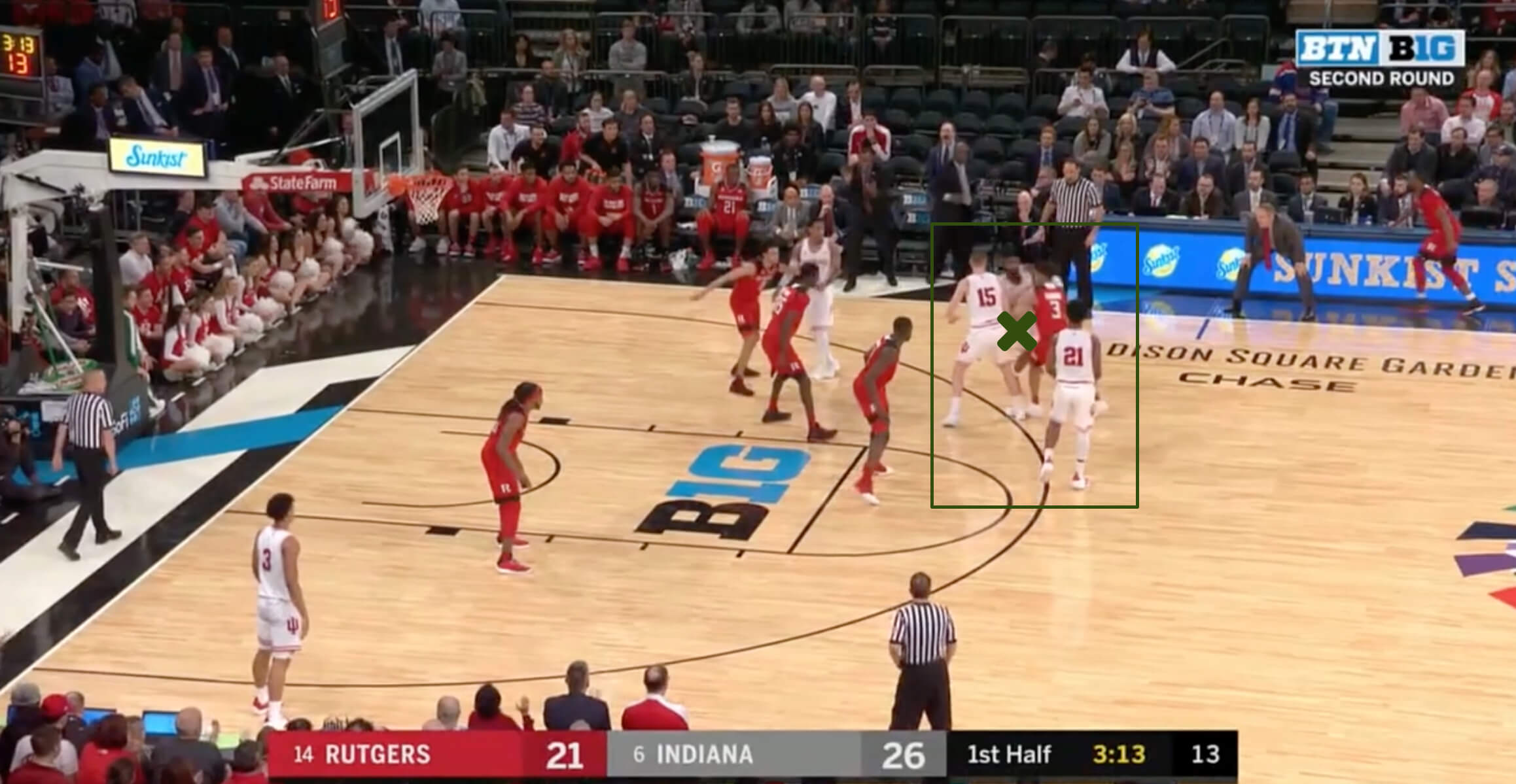 McSwain goes for the handoff, but with Sanders playing so tight, he's able to poke the ball loose: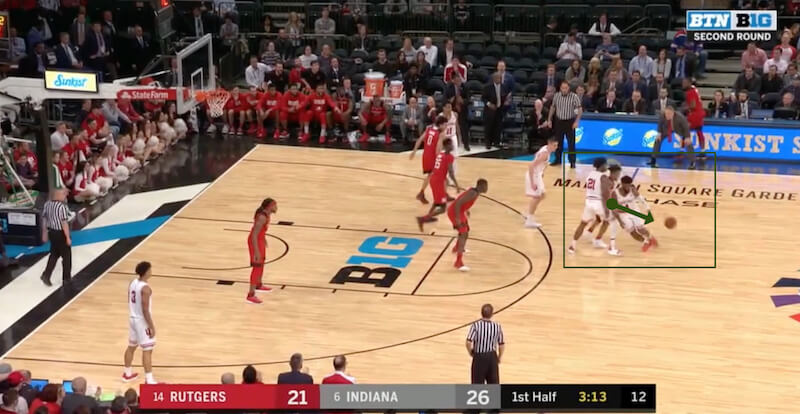 He grabs the ball ahead of the Hoosier defense: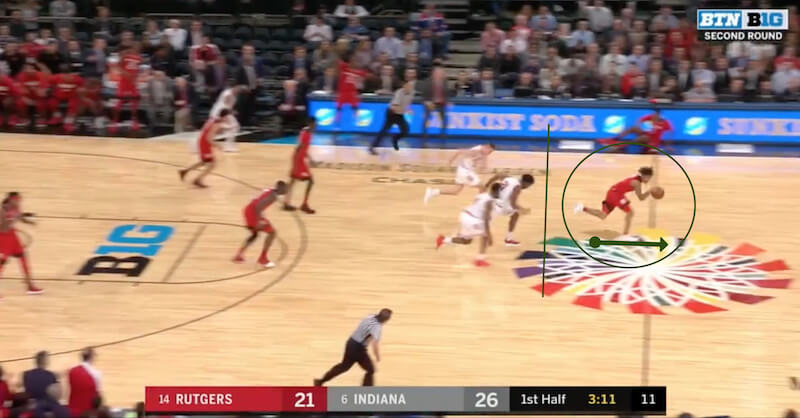 And throws down a slam to cut Indiana's lead to three points: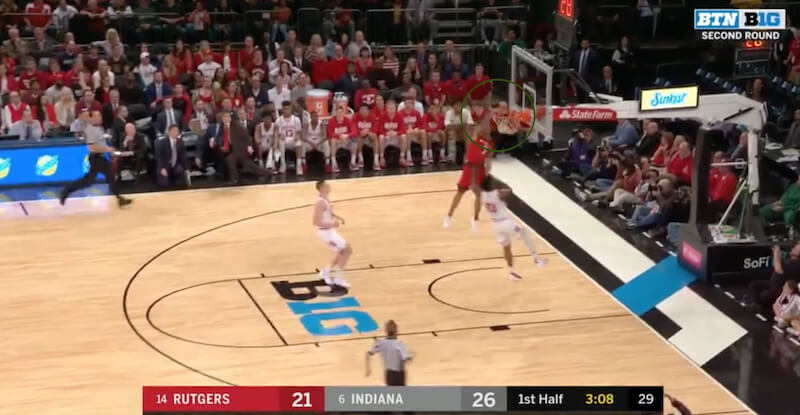 This was Indiana's second straight possession that resulted in a turnover and score for the Scarlet Knights and led to a timeout from Archie Miller. This particular dunk really got the crowd into it and seemed to really energize Sanders, too.
Video:
Continue to page 2 to see another Sanders score:
Filed to: Corey Sanders, Rutgers Scarlet Knights